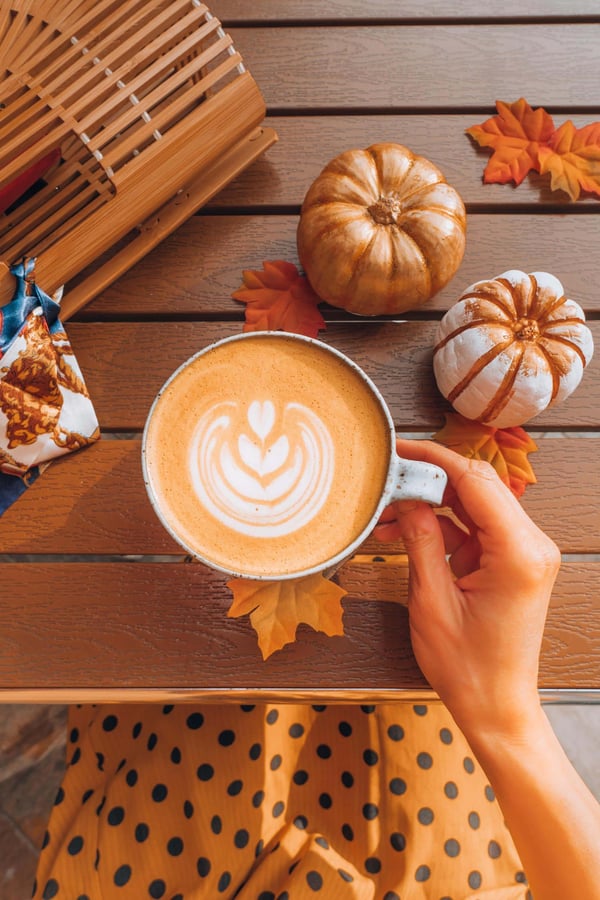 Fall is right around the corner, which means all the pumpkin spice. I know, we can't believe it either! We are celebrating the return of our favorite time of year by sharing our favorite pumpkin-based products you need to try to spice up this fall!
From pumpkin spice latte deodorant to pumpkin body mask, we shared all of our favorites below!
1) Cure DeRepos- Sara Happ Pumpkin Spice Lip Scrub ($24)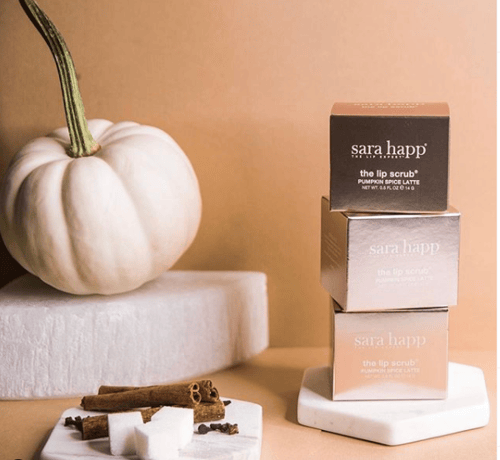 Notes of pumpkin, sugar and yummy spices have been swirled together to create a scrub reminiscent of your favorite fall drink! The pumpkin spice latte lip scrub is the perfect fall-time treat while keeping your lips scrubbed and hydrated in the chilly weather to come! Find yours online here.
2) Savor Beauty- Pumpkin Enzyme Peel ($25-$80)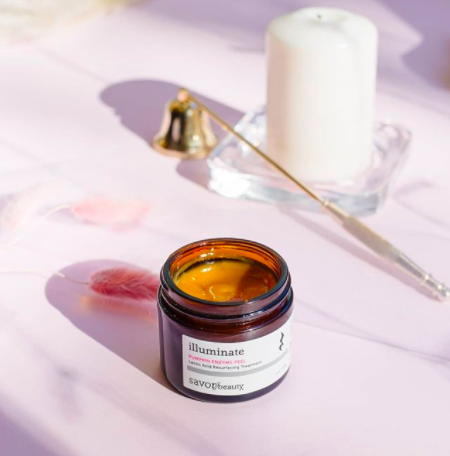 This peel is no joke and leaves skin noticeably glowy. The best part? It smells like a pumpkin spice latte. The pumpkin puree brightens, smooths and softens skin while the lactic acid eats dead skin cells and visible improves texture. Perfect to use after those summer months in sunshine, so try it out here!
3) Native- Pumpkin Spice Latte Deodorant ($12)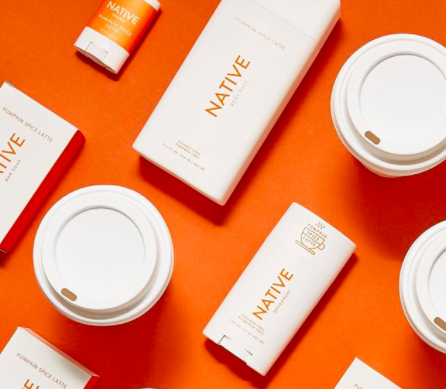 Inspired by everyone's favorite fall drink, this PSL deodorant is made with sweet and cozy notes of cinnamon, nutmeg and clove. This fall favorite is also available in a body wash or bar soap so you can have the whole fall collection. Snag yours online before they're gone!
4) Dionis- Caramel Pumpkin Spice Goat Milk Hand & Body Cream ($10)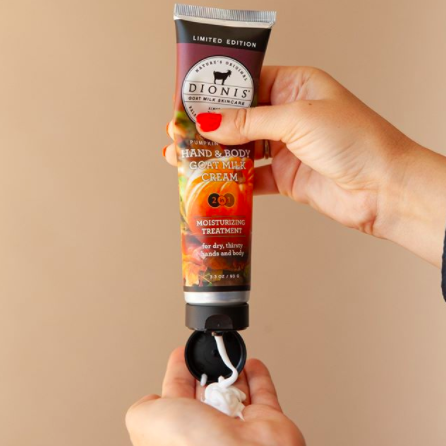 Bring the fall season to life with this cult-favorite hand cream. A blend of rich butter, cozy vanilla and powdered sugar, enhanced by cinnamon. This cream will have your hands not only feeling like butter, but also smelling like fall all day long. Scoop yours online here before they're gone!
5) Andalou Naturals- Pumpkin Honey Glycolic Mask ($14.99)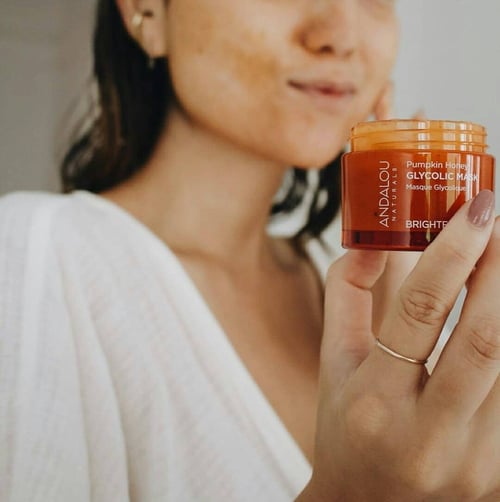 Treat your skin to this fall inspired beauty mask made with pumpkin, manuka honey and vitamin C. So good, your skin will be thankful for YOU! Shop yours online here or at Ulta Beauty today before they're gone.
6) Arcona- Pumpkin Body Lotion ($35)
Infused with pumpkin extracts and glycolic acid to help improve tonal quality and elasticity of the skin this is the perfect fall go to lotion. Also excellent for regenerating and repairing sun damaged skin. Shop this lotion at Nordstrom or online here!
7) Homesick- Pumpkin Picking Candle ($34)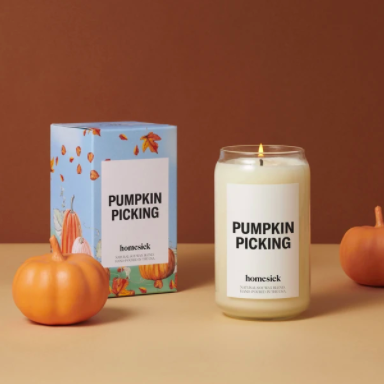 Vibrant colored leaves, fresh pumpkin pie, hay rides, warm apple cider and the search for the perfect pumpkin. A cool fall day wafting of warm cinnamon rolls and pumpkin spice is what we all dream of. Pumpkin Picking is the candle we all need this season. Pick yours online here.
8) Osmia- Brightening Facial Serum ($50)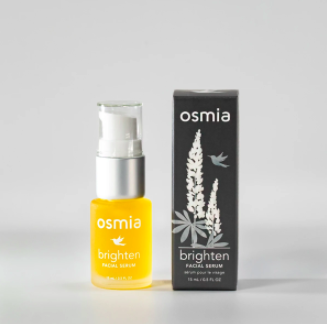 This brightening botanical treatment would be a great addition to your skincare routine if you're looking to improve texture and purify your skin. Pumpkin seed oil helps create the perfect, velvety texture to nourish and soften the skin. Excellent under your moisturizer or natural foundation. Try it out today online here.
9) Summer Fridays- Overtime Mask with Pumpkin ($44)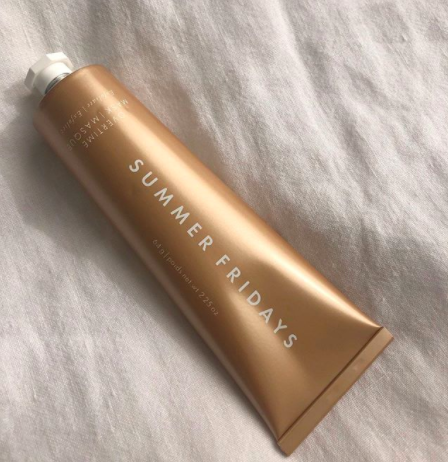 The perfect pairing of pumpkin and apricot seed powder gently exfoliates the skin to reveal a smooth, glowing complexion. The vitamin-packed pumpkin helps polish away dead skin cells for that luminous effect we all desire. Check it out at Sephora or online here!
10) Monin- Pumpkin Spice Flavoring ($10)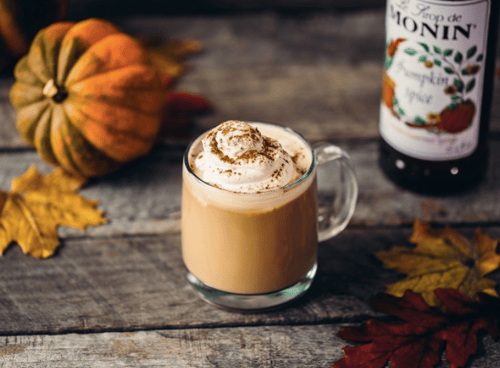 Just another reason to love the fall season! Enhanced notes of baked pumpkin, warm cinnamon and nutmeg will transform any beverage or culinary creation into an autumn delight. Add this fall must-have to your coffee bar or pantry asap!
11) 88 Acres- Pumpkin Seed Butter ($14.99)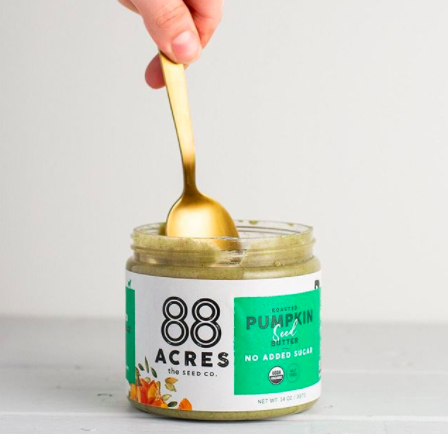 Better snacks are made with better ingredients, but what's better than pumpkin in the fall season?! This product is a pantry staple for your kitchen and the perfect pair for any of your daily snacks. Find this butter online here and let us know your thoughts!
12) Healthy Crunch- Pumpkin Maple Instant Latte ($12.99)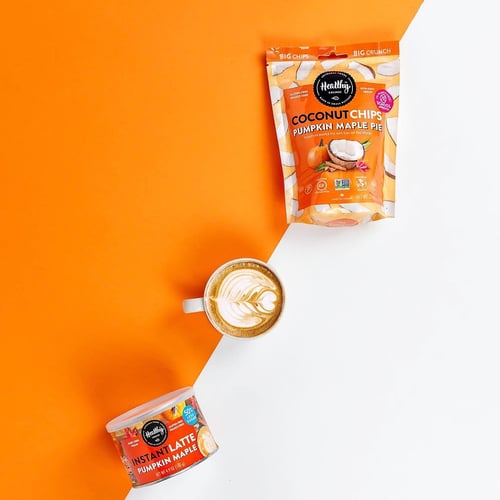 You don't need to wait until fall to enjoy this instant pumpkin maple latte! Best of all, it's dairy-free, vegan, low-sugar, gluten free and all you need to do is just add hot water for your favorite coffee shop latte at home or work. Now available online today!
13) Alden's- Organic Pumpkin Spice Ice Cream ($7.99)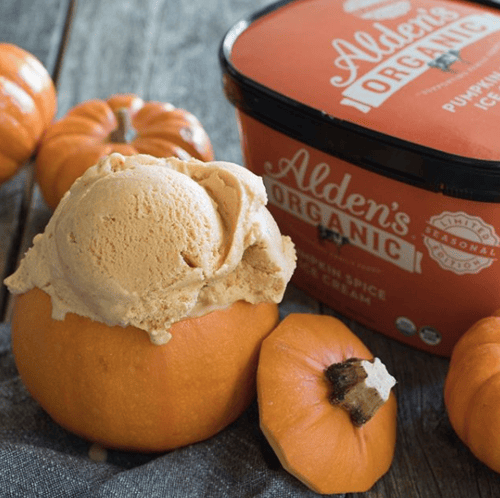 Simply delicious. America's No. 1 organic ice cream introduced a limited-edition pumpkin festive blend of organic cinnamon, nutmeg cloves and real organic pumpkin. Pair with coffee chip flavor for the Alden's PSL. Hitting store shelves at Sprouts, New Season and more this fall!
14) Partake- Soft Baked Pumpkin Spice Cookies ($29.99)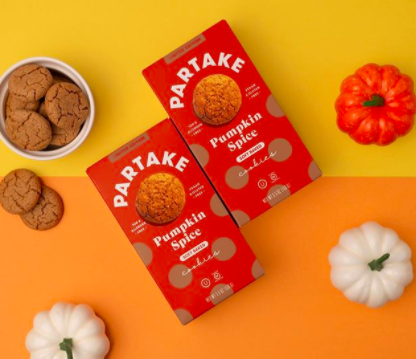 Spice up your week with these delicious soft-baked cookies that will warm up any fall day. Gluten-free and allergy-friendly, enjoy these cookies full of everything you want! Now available for preorder online here!
15) Hempz- Pumpkin Spice & Vanilla Chai Body Mask ($17.95)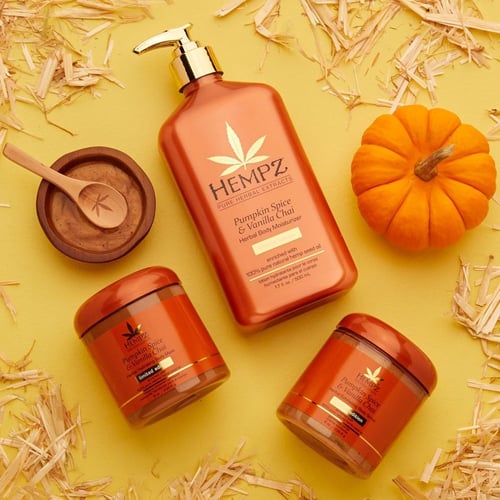 Treat yourself all fall long with this Pumpkin Spice & Vanilla Chai body mask that will do just the trick for your skin. Pumpkin-Puree like consistency provides a soft, smooth even application that helps hydrate the skin. Try out this luscious body mask online here or at Ulta!
16) La Colombe- Pumpkin Spice Draft Latte ($12)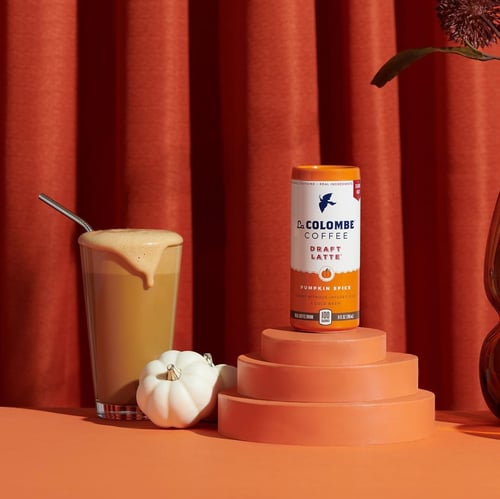 The first cold pumpkin spice latte returns! Made with La Colombe's signature cold brew blended with real pumpkin puree and warming spice for a clean take on a fall favorite. Best part? It has a fraction of the sugar found in most other fall drinks and is only 100 calories! Find this deliciousness online here!