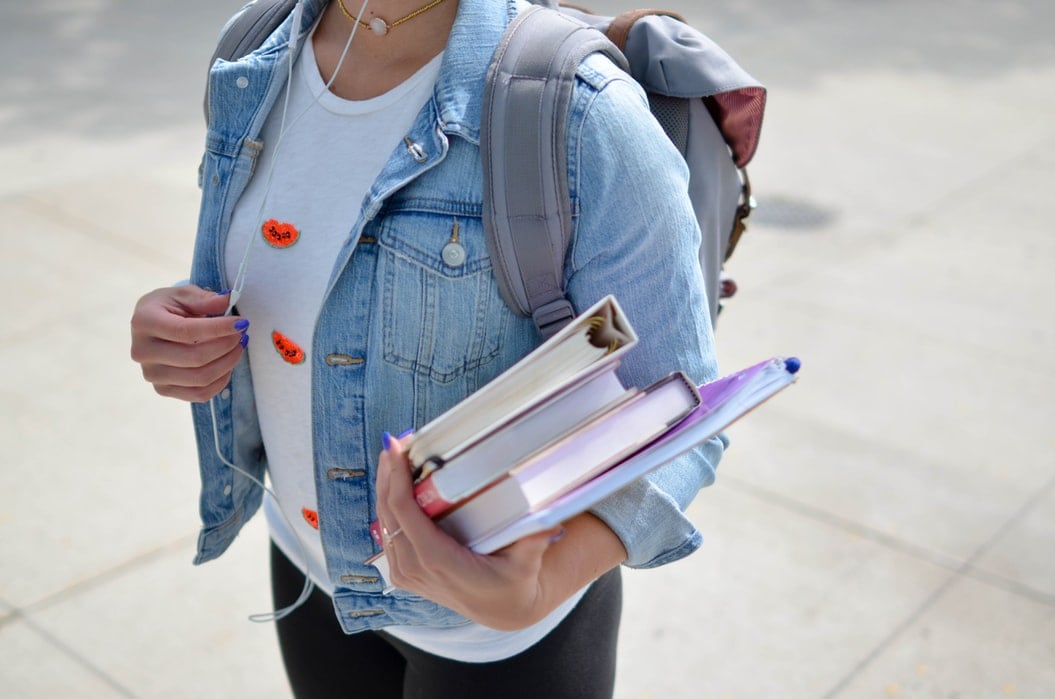 Back-to-school shopping may look a little different this year as we transition to distance learning but we share incredible brands that have amazing products you need to look into! Whether you're making your way onto campus or hitting the books from home, here are 16 back-to-school-products you'll need!
Products If They're Headed Back
1. CASETiFY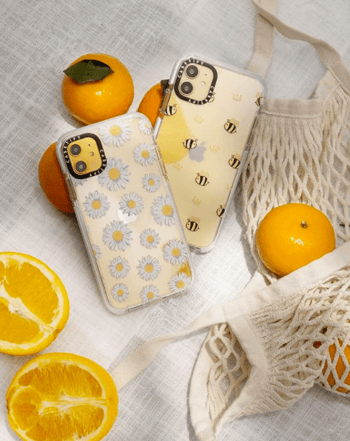 This tech accessory company provides you with the latest designs to style your gadgets, better yet they provide free sanitizing wipes with every order so you can disinfect hard surfaces as you go out and cleanse your devices.
2. Journal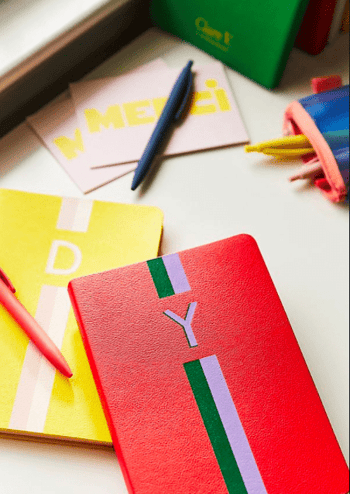 Going back to school is going to be a different experience for everyone, investing in a journal can be helpful during this time. Taking a compact notebook, like this Clare V. Anthropologie monogram journal, with you to write about your day or set some reminders is important. For journals like this one, check out our blog 10 Best Planners & Notebooks for Back to School.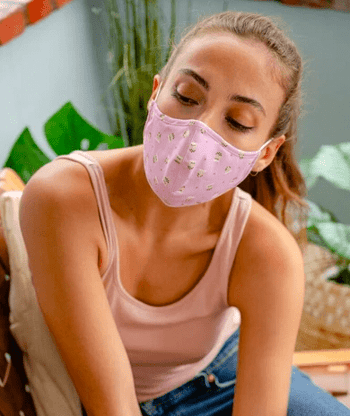 Smoko has new face masks that provide a variety of designs to up your style if you're heading back to the classroom. Face coverings can be seen as their own fashion trend now and this brand's masks are washable and reusable with a pocket to insert a filter. Their cute masks also come in sizes for adults and children.
4. Piccolina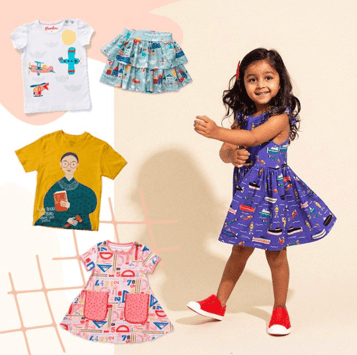 Piccolina designs themes on their apparel to stimulate cognitive development in children and to promote empowerment. This brand is great to look into for new clothes to wear when returning to school!
5. ORLY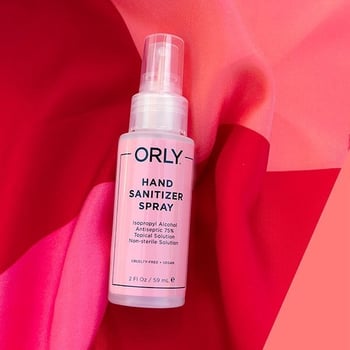 Orly is a nail polish brand that has decided to curate their own hand sanitizing spray in light of COVID-19. This product not only looks good but will help keep you healthy and safe.
6. UV Sanitizers/Sterilizers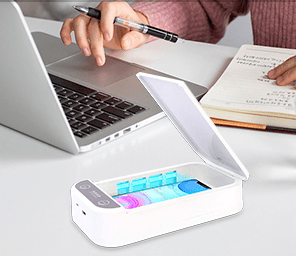 UV sanitizers and sterilizers are becoming increasingly popular as these boxes provide a way for you to cleanse your phones, headphones, jewelry, glasses, keys and other items you may carry around on campus. Evoio on Amazon is one of many ranging in prices based on size and what you're looking for. If you're a parent and want one specifically for your baby's pacifier, they also provide portable UV sterilizers.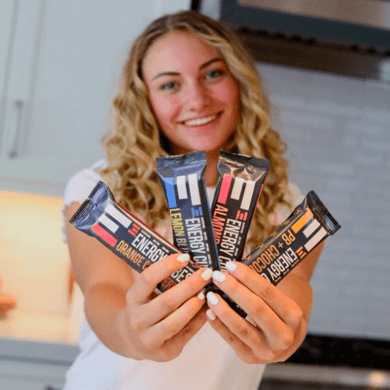 E3 cubes are a healthy alternative to snacks you might find on campus. This product is full of tasty flavors while being made with organic ingredients, just the pick-me-up you need for a quick bite!
8. Oogli Juice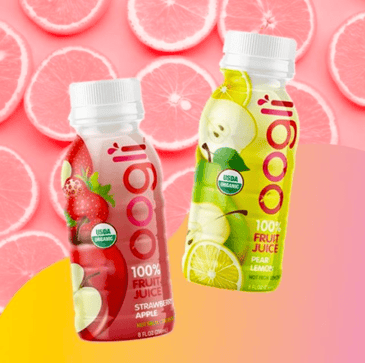 Oogli focuses on curating organic drinks based solely on all-natural ingredients. This drink is easily portable and provides a healthier alternative to other drinks offered at school.
Products If They're Staying Home
1. MVP Kids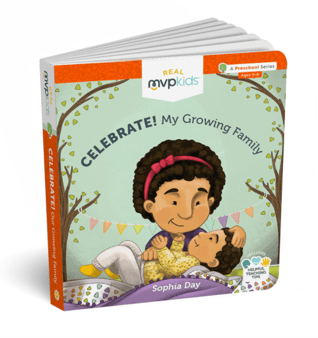 Many are having to adapt to homeschooling methods as schools transition to virtual learning. MVP Kids provides books and additional resources that can be helpful to parents teaching their kids from home. The brand focuses on ethnic and cultural diversity with an emphasis on social and emotional learning.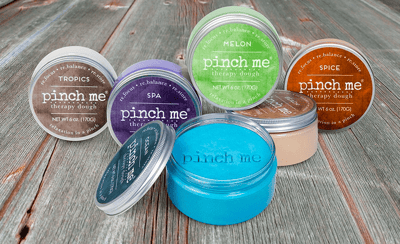 Therapy dough is very helpful for de-stressing and you can keep some on your desk for when you need a little break. This dough uses different colors and textures to activate the senses so you'll be on your way to increasing focus in no time.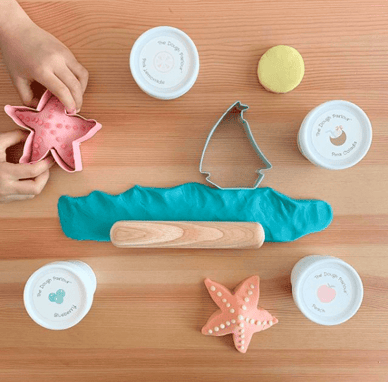 This non-toxic dough for children provides an opportunity for learning through scent and color therapy. Parents and teachers can incorporate this in a creative way while homeschooling!
4. ThirstyNaturals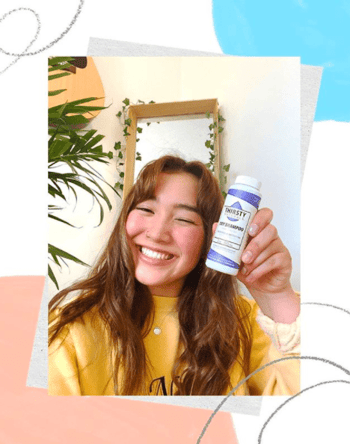 Skincare is an important factor of being ready for your day, whether it's keeping your face rejuvenated while at home or prepping your face before wearing your mask out. ThirstyNaturals uses natural ingredients for personal care and hygiene so use these products guilt-free.
5. free2b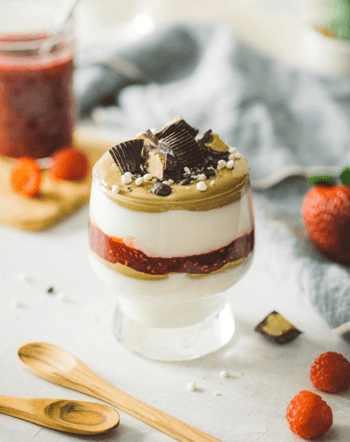 This allergen-free brand provides snacks specially made for your sweet-tooth. With their sunflower butter cups and chocolate chips, you can use new recipes to indulge in a sweet treat while staying at home.
6. Bed Trays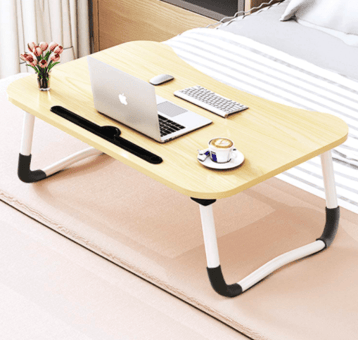 You might have been wishing to just lay in bed while doing work, your wish just came true! You can find a variety of bed trays suitable to make working from home comfortable. You can find this bed tray on Amazon.
7. School Supply Labels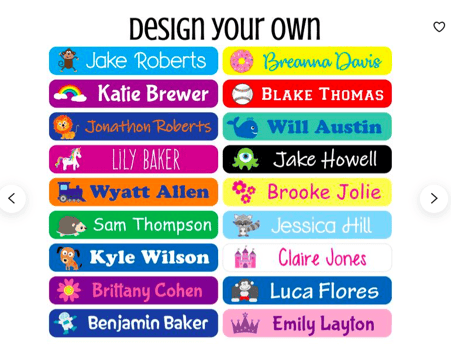 If your home has become a full-time learning environment, these customizable school supply labels can help provide the atmosphere of a classroom. You can find MeYDecals labels on Etsy.
8. Letter Boards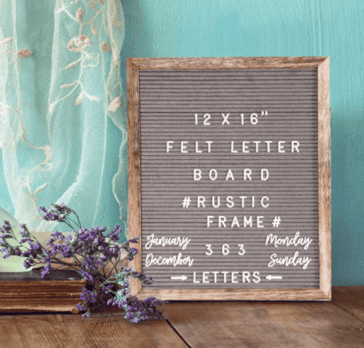 Not only do letter boards carry an aesthetic, but they make planning out your day enjoyable! By organizing your daily tasks on one of these boards, you add a nice touch to your room decor. This changeable felt letter board can be found on Amazon.
If your brand has a great back-to-school product and needs to get the word out, contact Statusphere. Our highly-experienced team can help figure out what campaign is right for you and match you with on-brand influencers who align with your mission.