The future (and present) is female! At this year's Cosmoprof in Las Vegas, we were thrilled to see so many innovative beauty brands that were founded by women. With companies that have girl bosses at the helm, there's bound to be some amazing products.
Here are a few of the female-led beauty brands that you need to know:


1. Miracle 9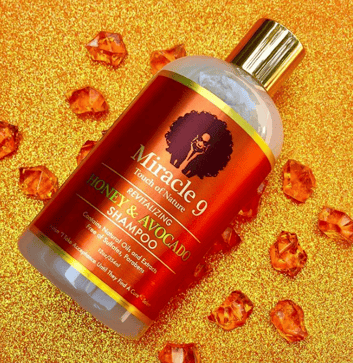 Lidiya Gesesse was inspired to start Miracle 9 by her daughter, Salem, who has autism. Salem is very sensitive to touch, which makes hair styling difficult. Lidiya was inspired to create hair products to make hair styling a better experience for her daughter. She uses simple and natural ingredients for all Miracle 9 products. Check out the Revitalizing Honey & Avocado Shampoo for a moisturizing option free of sulfates and parabens. Plus, a portion of proceeds are donated to autism awareness. You can find Miracle 9 products online and at select Target and Bed Bath & Beyond stores.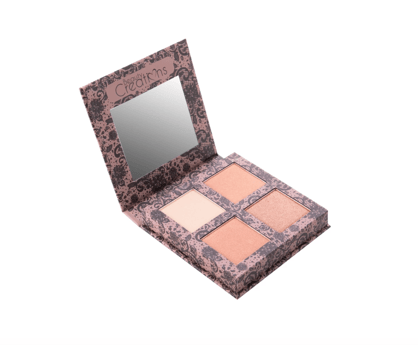 Beauty Creations Cosmetics was founded by Esmerelda Hernadez, with the goal of creating a line of quality cosmetics at an affordable price point. We love the Angel Glow Highlight Palette, but also can't wait to try the new Flawless Stay Foundation, which launched at CosmoProf.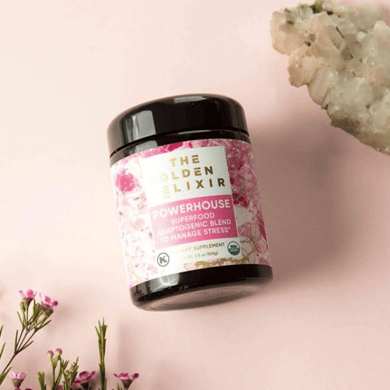 Stress-reducing supplement powder? Sign us up! The Golden Elixir is an adaptogenic superfood brand for beauty and wellness, founded by June Paek Farahan. The Powerhouse blend contains a variety of mushrooms that have been used for stress management. Available to purchase online or in select grocery stores.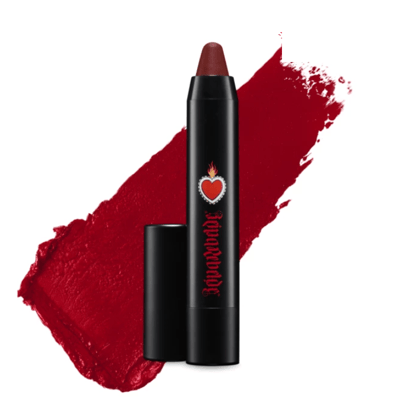 Raised in Mexico and living in the USA, founder Regina Merson built her full line of beauty products based on her extreme pride for cultural duality. She is proud of her cultural identity as a Latina and has created bold shades of makeup that reflect that passion. Try the best-selling Fresa red lip (above), or other best-sellers like the Brow Paint and Liquid Eye Liner.
5. Mielle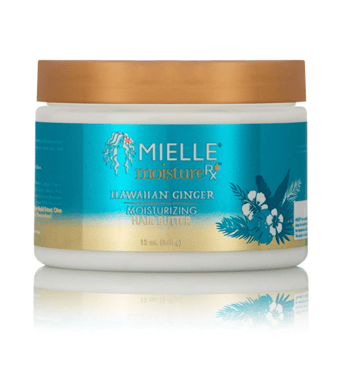 Monique Rodriguez, Mielle founder and CEO, began her career as a registered nurse. She started her hair care brand with the intention of creating healthy, organic products for all hair types. The MoistureRX line can be found online, and in stores at Sally Beauty, Target, Walmart, Walgreens and CVS.
6. Herla Beauty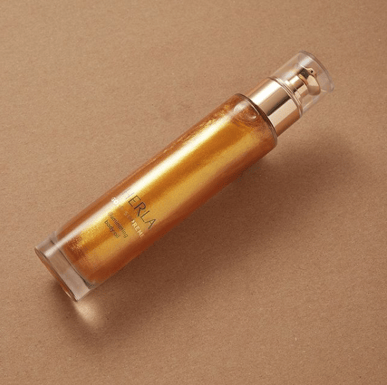 Herla Beauty founder, Natalia, created her brand of clean skincare products with the intention of empowering women and sharing beauty secrets from around the world. The products are made in Poland (with her grandmother overseeing production!) and the company primarily employs women at their family-owned lab. We love the new Herla Gold Supreme
Illuminating Body Oil, which can be purchased on the Herla site and on Amazon.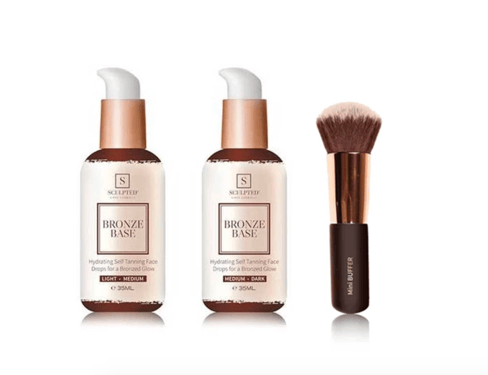 Sculpted was founded by Aimee Connolly, a top makeup artist in Ireland, with the intention of creating items that she felt were missing from the market. Bronze Base is a hydrating and nourishing self tanner for the face that contains hyaluronic acid and vitamin E. It even includes a mini buffer brush to eliminate those dreaded fake tan hands! Sculpted can be purchased online.
8. Dome Beauty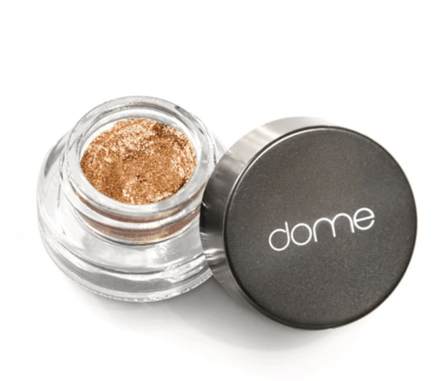 Founder Mar Cavalone created a line of high-performing, clean cosmetics for all skin tones. Not only are the products paraben, sulfate, phthalate and cruelty free—but the packaging and brushes are clean as well. The Eye Jewels mousse shadows (above) have 24-hour staying power! We are also excited for debut of the new brush kit, expected in August 2019.
9. The Lip Bar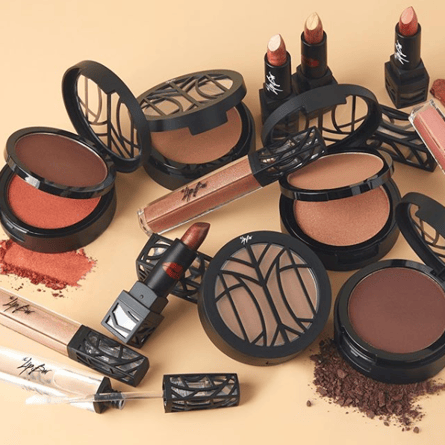 Melissa Butler, founder of The Lip Bar, was actually turned down by investors on Shark Tank, but that only made her more determined to bring her line of lip products to the masses. With the lippies now sold at 400 Target stores nationwide, the brand has expanded into face products with their Fresh Glow blush/bronzer duo, available online.
10. Teleties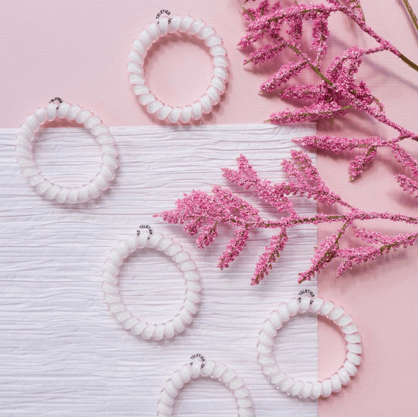 Teleties was founded by Lindsay Muscato, who created these fun hair ties that don't stretch out, break, or pull hair. They're so cute that you'll actually enjoy wearing them on your wrist! As a bonus, proceeds from Teleties benefit the non-profit organization FORCE (Facing Our Risk of Cancer Empowered.)
11. Spongellé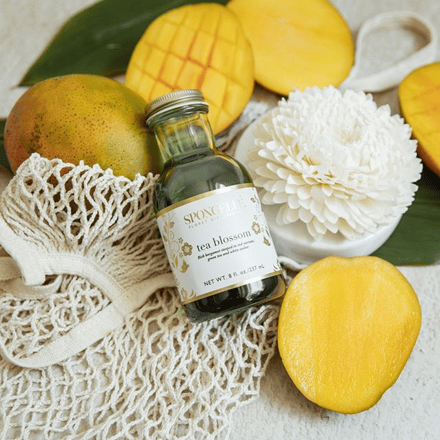 Spongellé is a female-founded brand of amazing smelling shower buffers. At CosmoProf, we were excited to play with the new Floret Diffuser Set, which includes a floral diffuser that starts out as white, and slowly turns the color of the diffuser oil. They smell incredible, too!
12. Be + Radiance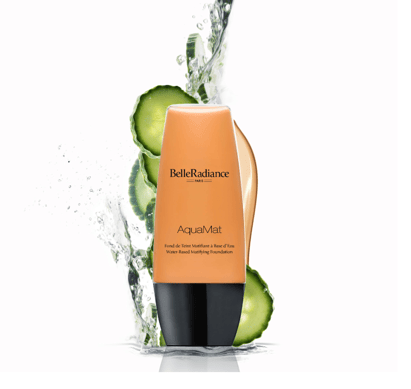 Be + Radiance, founded by Aïmara Coupet, just launched the AquaMat Cucumber Water-Based Mattifying Foundation. We love the a wide shade range and the formulation that is both hydrating and mattifying.
13. MaMé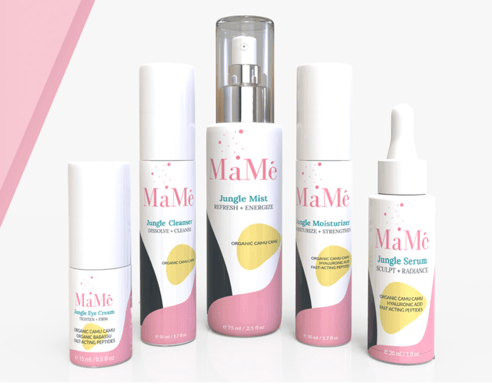 Female founded company, MaMé, harnesses the power of Camu Camu, which has major antioxidant capacities. It also contains vitamin C and many other potent compounds. Keep an eye for MaMé's new Jungle Mist line — it contains this powerful ingredient and is launching soon!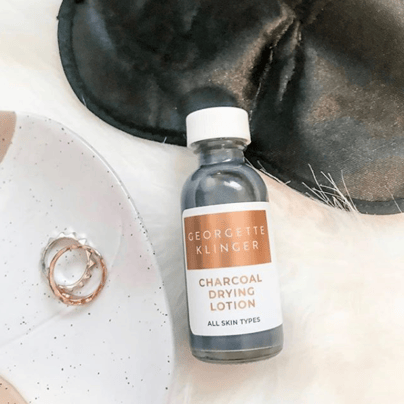 Georgette Klinger's skincare line was started in 1941, but they're still innovating new products today. We were intrigued by the new Charcoal Drying Lotion, which shrinks the appearance and unblocks pores, supports clearer skin, and relieved redness and irritation. Fun fact: Georgette was crowned Miss Budapest in 1936, and after dealing with acne, began her own skincare line. She often would say, "I haven't seen a skin I couldn't clear up."
15. Lovinah Skincare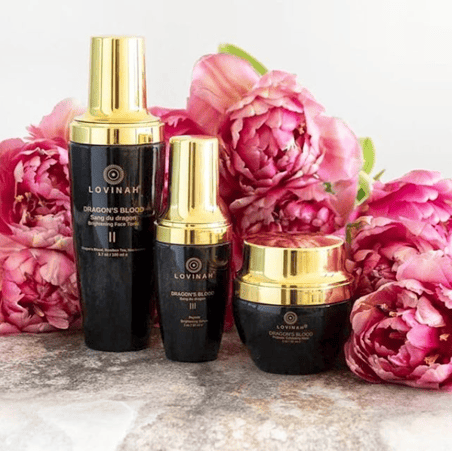 Lovinah Skincare was created by Joy Ekhator, who grew up in Nigeria and learned the power of mother nature through her grandmother. Joy created Lovinah as a modern representation of ancient African beauty secrets, and she personally sources the best luxury botanicals, extracts, clay and oils for her products.
As a female-founded company, we love discovering beauty brands who value women in business as much as we do! If you attended CosmoProf 2019 or you've tried any of the products listed above, let us know what you think!