CosmoProf might be over, but we're still gushing over our favorite products from the show. Between the 15-minute pampering mask kit from Naisture and the beauty blender case from Blenderette, we came across some really exciting new products and best sellers.
Here is a round up of the top gift ideas for the Beauty Product Lover in your life: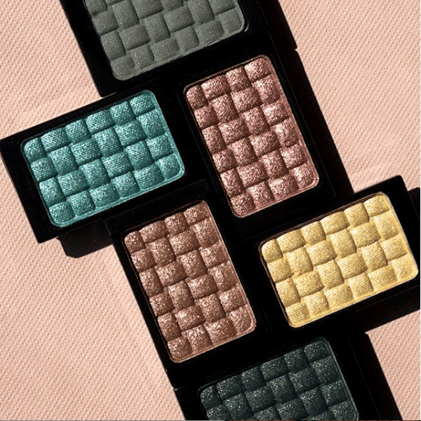 Doucce's Freematic System palettes are the answer to our indecisiveness! You can build the palettes with your favorite colors, and have the freedom to switch them out or add new colors. Beautiful eye shadows, blushes, bronzers, highlighters and even brow powders can be bought individually and added to your palette.
2. Palladio - I'm Glowing Liquid Highlighter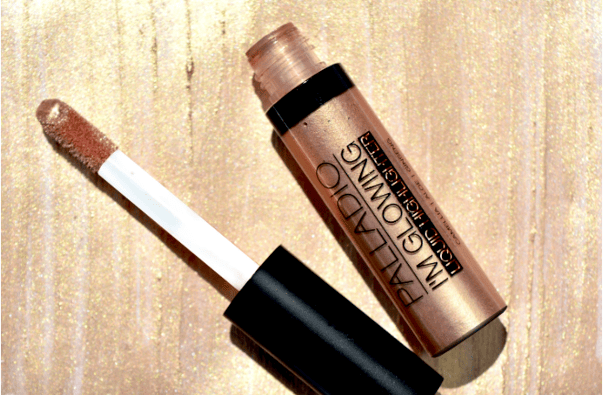 Get glowing with Palladio's I'm Glowing Liquid Highlighter! It delivers a dewy glow thanks to the shimmering pearl pigments. As an added bonus, the highlighter contains hydrating ingredients like Aloe and Chamomile – so it can be used as a facial and body highlighter. It comes in two shades: 24K, a light gold with pinky-peach undertones, and Rose Gold, a rosy pink with warm-gold undertones.
3. Royal and Langnickel Brush - MŌDA® Renew™
The Moda Renew 5-Piece Complete⁠ Kit is a great way to incorporate eco-friendly tools into your routine. The biodegradable handles are made from a sustainable plant based polymer material, and the bristles are vegan and cruelty-free. Plus, the color makes them pop in the depths of your makeup bag!
4. MOIRA Cosmetics - Little Fairytales Palette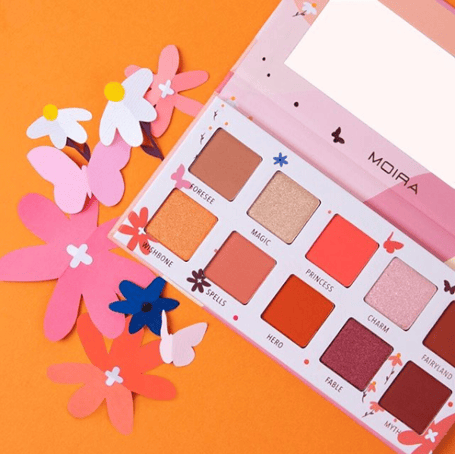 MOIRA Cosmetics Little Fairytales is an eye shadow palette of highly pigmented mattes and lustrous shimmers. The shades range from wearable bright corals to browns, so you can create a gorgeous look. You can find MOIRA Cosmetics in Riley Rose starting in September!
5. REALHER - Moisturizing Lipstick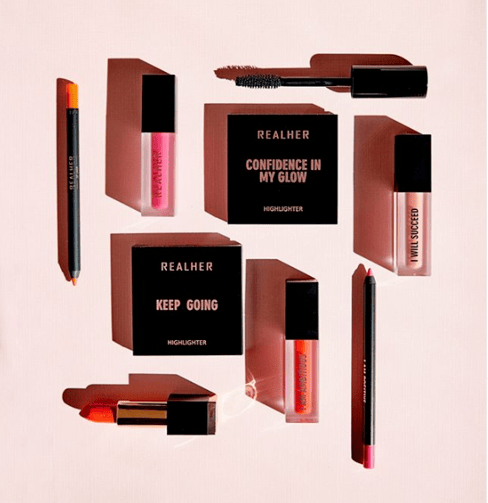 REALHER realized how much of an impact society has on young women. This is the perfect gift because you get to give a great beauty product with an inspiring message. These products are high quality, cruelty-free and paraben free. With lines like "Keep Going," "Boss," and "I Will Succeed," the products are both beautiful and encouraging. They are also launching a new setting powder - so stay tuned!
6. LASHFOOD - Chamomile Makeup Eraser Pen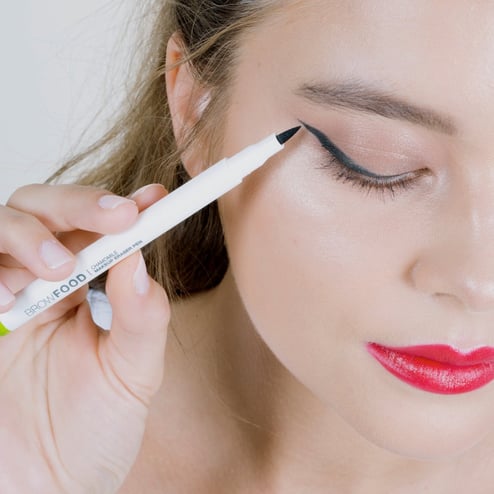 Every makeup lover has tried to create the perfect eyeliner look. This magic pen allows you to fix your cat-eye without having to wash your entire face. LASHFOOD is known for their line of lash and brow serum products, but this little eraser pen shouldn't be overlooked! The Chamomile Makeup Eraser Pen is great for instantly perfecting brow and eyeliner mistakes. It's infused with chamomile and vitamin E, but still strong enough to remove waterproof makeup.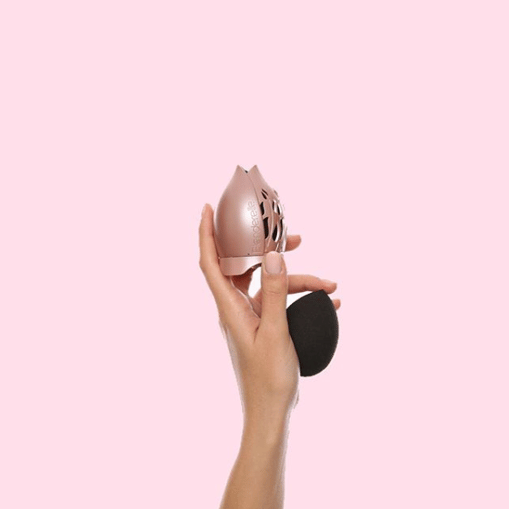 Blenderelle is solving all of our beauty-blender problems with their Crystal Case. Just pop your beauty blender (any brand, any size) into the hard case. It allows water to drain out the bottom and proper ventilation with antimicrobial protection to keep your blender free from bacteria. This is also great for traveling or for popping in your bag on-the-go - and it is so cute!
8. Naisture - 15 Minute Pamper Me Kit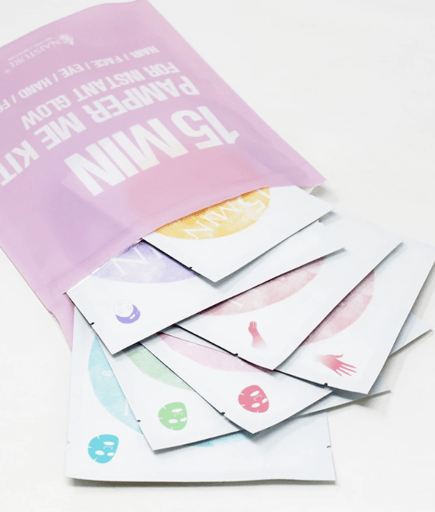 Now, this is genius! Naisture has packaged up 7 luxurious 15-min masks for the ultimate pampering session. The kit includes a hair mask, three different face sheet masks, an eye mask, a hand mask, and a foot mask. At a $13 price point, we'll be stocking up!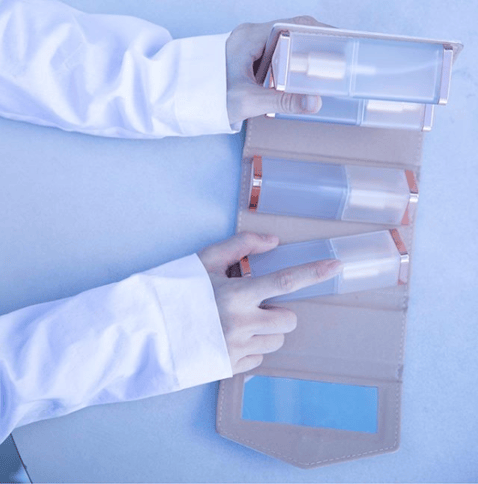 This little case is perfect for on-the-go — just fill the leakproof containers with your skincare products, snap them back onto the case and roll it up! Each container is within TSA constraints, and we love the mirror for touch ups. We'll definitely be grabbing this for our travels!
10. Australian Glow - Dark Self Tan Mousse - 1 Hour Express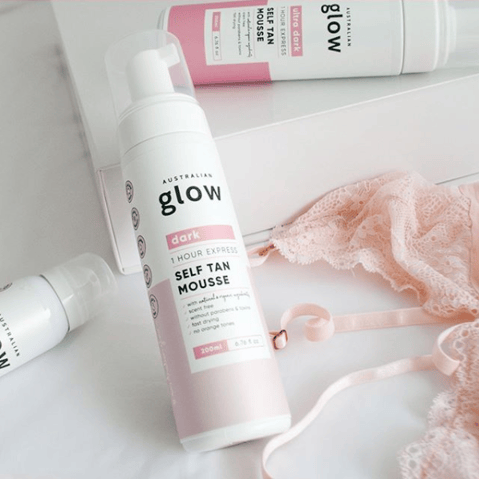 We love this self tan mousse for many reasons - the main one being the 1-hour processing time. The Australian Glow Dark Self Tan Mousse 1 Hour Express is also formulated with color matching technology, which ensures you won't be left with an orange-toned color. The products are also vegan-friendly and cruelty free.
At CosmoProf 2019, there were so many new products, so these are just a few of our faves! If you went to CosmoProf this year, let us know your favorites!