We just got back from the Fancy Food Show and boy, do we feel fancy. This twice-a-year trade show is the Mecca of all things delicious. We tasted more unique foods than we thought possible – everything from spicy crickets to tomato purée chocolate cake.
After we recovered from our food-induced comas, we compiled a list of the products we wish we had a second helping of. Here are some of the fanciest foods we came across at the Fancy Food Show.
You know what your hot sauce is missing? Truffle, of course! This Oprah-approved hot sauce just might be the fanciest condiment we've ever seen. Now it's our go-to for upgrading everything from oysters to french fries.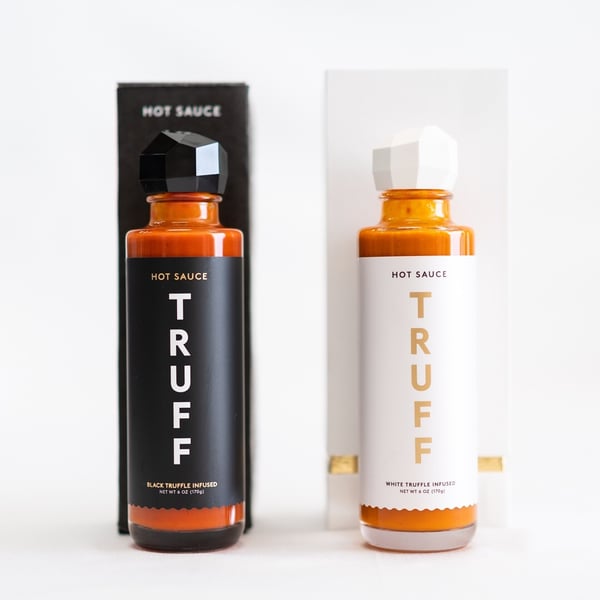 2. Waffleshot
As if our coffee cravings aren't bad enough – Waffleshot just made our morning espresso that much more irresistible. Try the Cookies & Cream flavor with a shot of espresso and a dash of Baileys for good measure.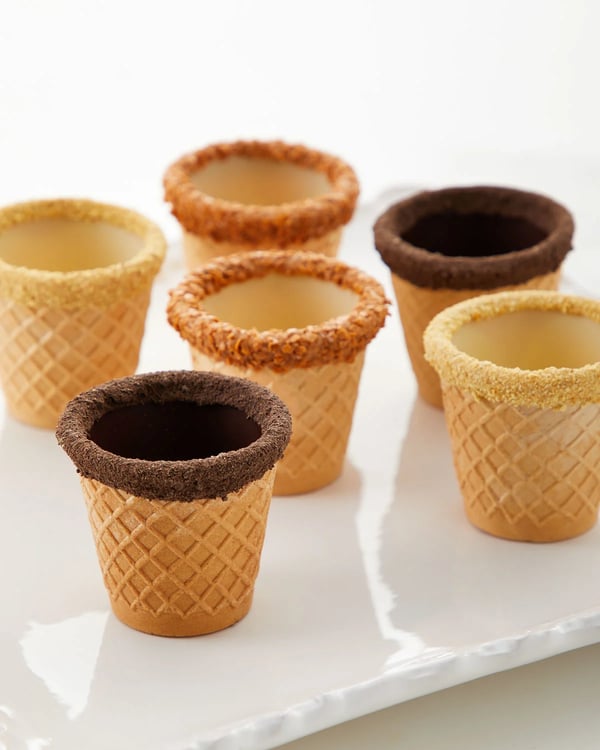 3. Wood Fired Pizza Bison Bites
You've heard of regular, degular beef jerky. Now get ready for bison jerky! Roam Free's super fashionable female founder raises bison herself on a ranch in Montana and her jerky comes in several delicious flavors – like Moroccan Heat and Thai Chili Ginger. Although, we are partial to the Wood Fired Pizza flavor.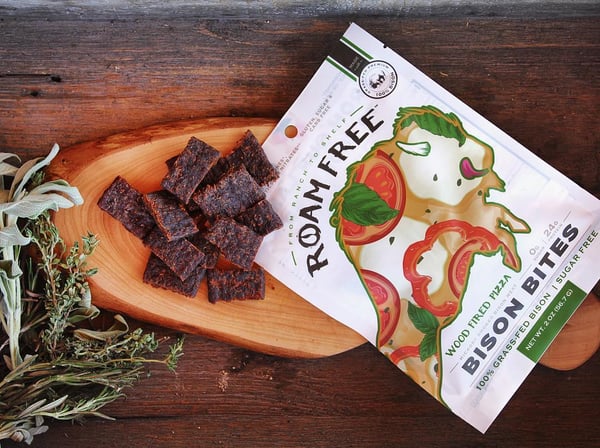 4. Merlot-Flavored Cotton Candy
Candy AND wine!? *Best of Both Worlds by Hannah Montana plays faintly in the distance*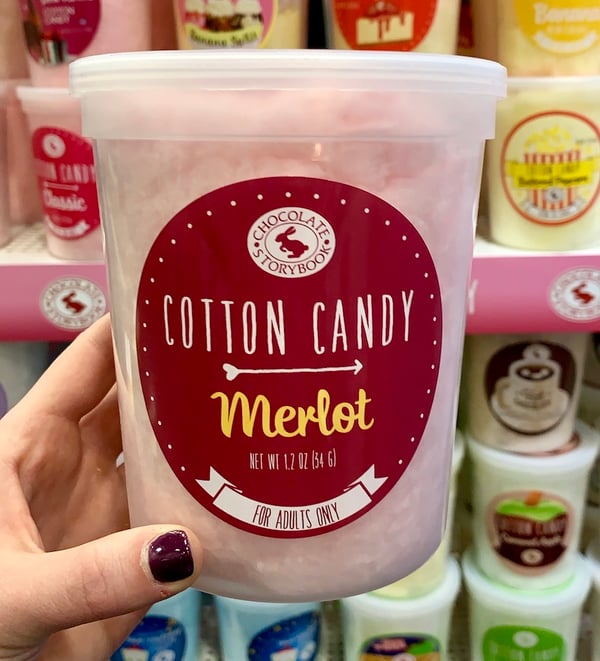 5. Marin's Kombucha - Pinot Sage
These San Francisco-based brewers deliver a probiotic punch with a refreshing botanical taste.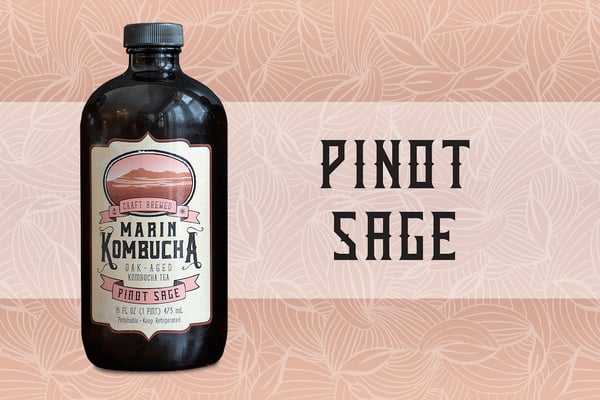 It's true what they say – Blondes have more fun! Just one sip of The Blondie and you'll be ready for a pool day in mid-January. Pick one up at your local Total Wine.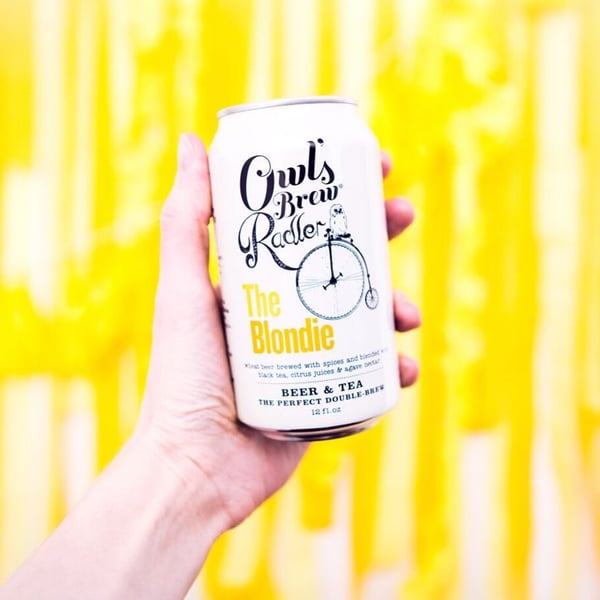 7. Seattle Chocolate Company – Prism Gift Set
Take note, fellas! She doesn't want just any old chocolates. She wants chocolates she can post on the 'Gram. This prism gift set from Seattle Chocolate Company is the sweetest sampler a social media savvy girl could ask for.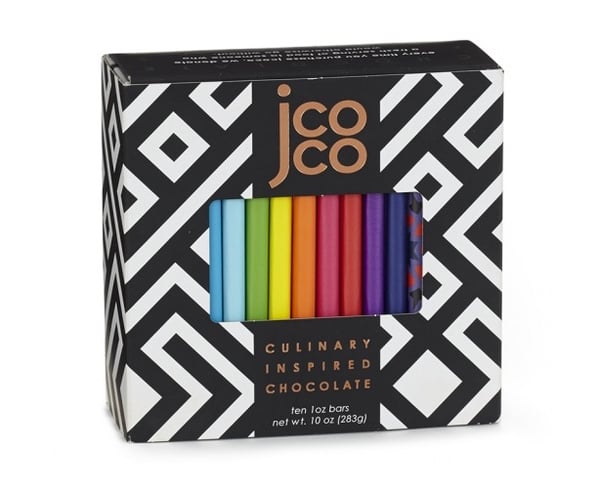 8. Vive Organics - Wellness Shots
We ate so much chocolate and cheese during the show. We were in desperate need of a vitamin boost. Vive Organics to the rescue! These handy wellness shots warded off fatigue and gave us the energy we needed to eat even more chocolate and cheese.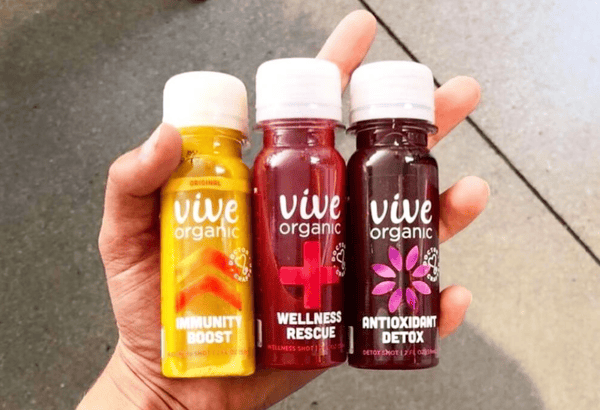 9. Asiago & Black Pepper Baked Corn Puffs
We like big puffs and we cannot lie! These corn puffs are twice as big as your typical Cheeto – and twice as tasty, too.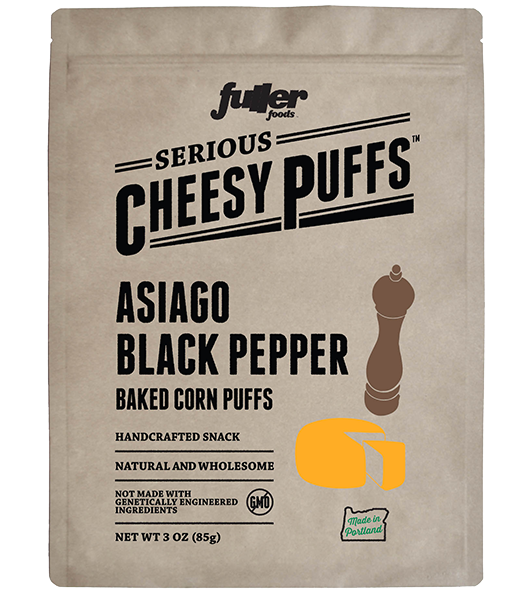 10. Mushroom Crisps
Mushrooms are a trending topic in the food world right now, and these mushroom crisps certainly put the 'fun' in fungi. This psychedelic snack is a must-try for all the portobello lovers out there.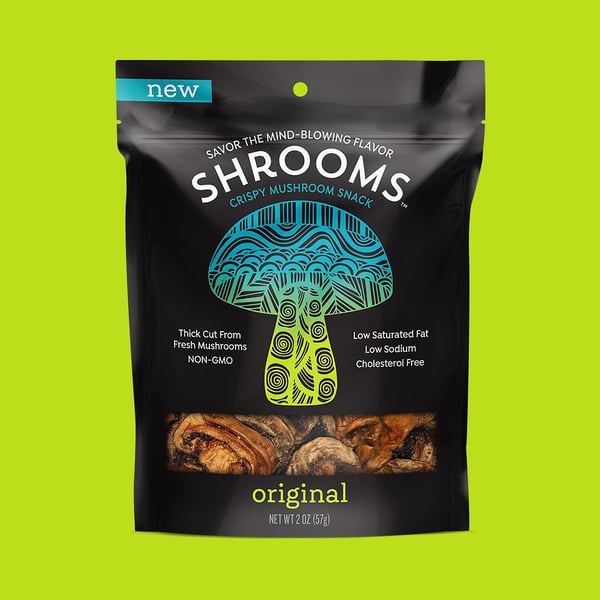 This better-for-you broth makes one mean bowl of ramen. Perfect for sniffle season! Plus, many of Nona Lim's flavors are gluten-free, paleo AND organic. That's what we call a triple threat.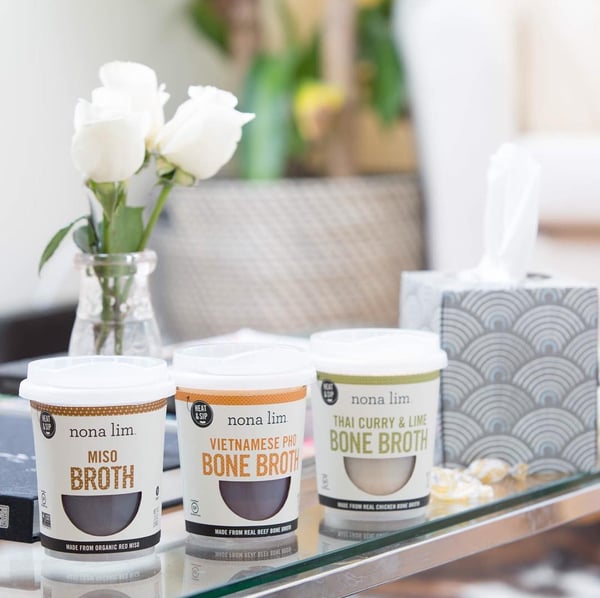 12. Bubbies Gingerbread Mochi Ice Cream
Honestly all of Bubbie's flavors are delicious, but the gingerbread just might be the best bite of mochi we've ever had.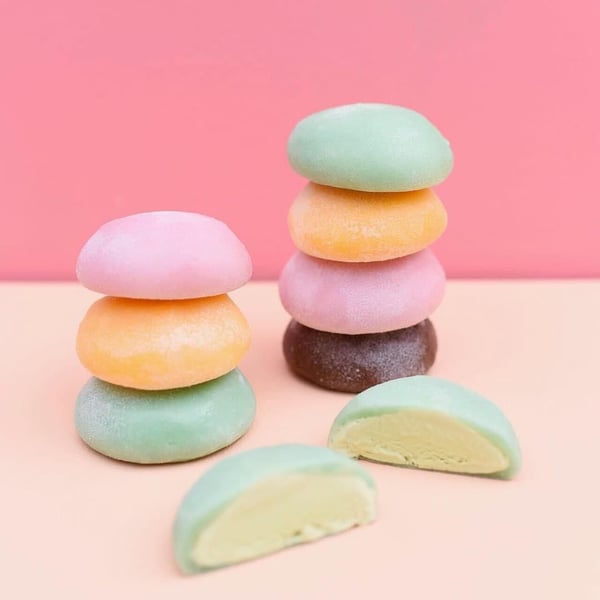 13. Mexican Coffee by Chameleon Cold Brew
Chameleon is already a favorite among cold-brew drinkers, and its churro-tastic Mexican flavor does not disappoint. Look for it in your local grocery store.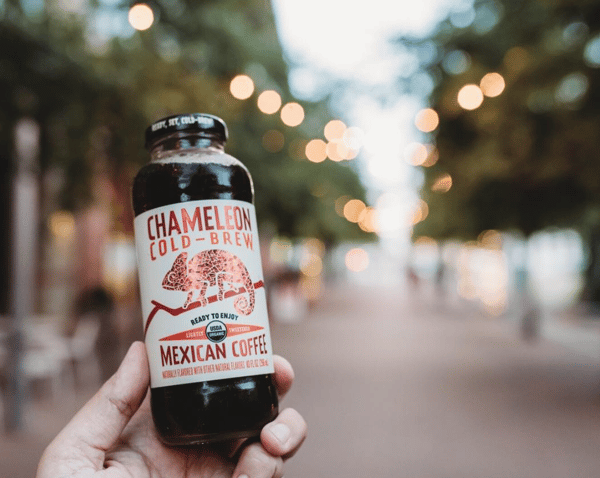 @chameleoncoldbrew
ZestyZ puts some extra zest in popcorn with these creative Mediterranean flavors. Although they have not officially launched yet, we got a sneak preview at the show. Warning: They are addictive!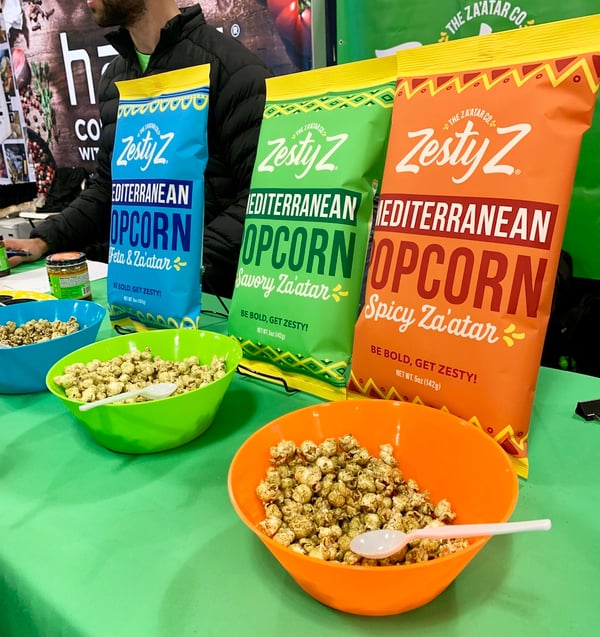 If you were at the show and think we missed any, let us know! Also, if you are a brand looking for trade show inspiration, you can check out our post on our favorite food trade show booths from the 2019 Fancy Food Show.