Step up your skincare regimen with an adorable mini fridge for all your favorite products. Not only will these mini fridges lengthen your product shelf-life, but they will also help calm your skin and help depuff from the extra cool touch. Check out some of our faves below!
1. Spa Sciences- COOL Mini Beauty Fridge ($47)
At Statusphere, mint is our favorite color. That's why we lost our minds when we saw Spa Sciences new COOL Mini Fridge in mint. This compact cutie delivers a spa-like experience for a fraction of the price compared to other fridges out there. No wonder it has received 4.7 of 5 stars from customers on its website.
Why do shoppers love it? It's compact!
"It's compact and it fits perfectly in my bathroom vanity, but somehow also fits all my skincare products inside." – Yandra
2. Cooluli Classic 10L Mini Beauty Refrigerator ($49.99)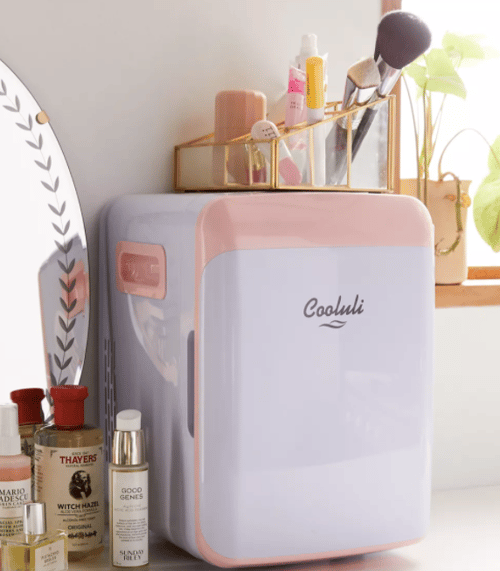 Perfect for cooling your creams, face masks, crystal rollers or your iced coffee! This compact mini-fridge is a great addition to your space, whether it be in your dorm room, bedside, or vanity. This cutie is available online at Urban Outfitters here!
"Perfect for skincare products! I bought this to keep by my vanity and it has been working perfectly with everything staying super cold." - Jamie
3. Vanity Planet- Fria Mini Fridge ($109.99)
Just what the beauty and decor world are buzzing over! Introducing to you, Fria. Vanity Planet's beloved skincare fridge that proves it's chic to be cool! You can make your vanity even more chic with Fria, so check this sleek beauty out online here.
"Such an adorable fridge for an affordable price! I'm in love with mine and and all of my Vanity Planet purchases!" - Breanna
4. The Beauty Spy- Mini Beauty Fridge ($69)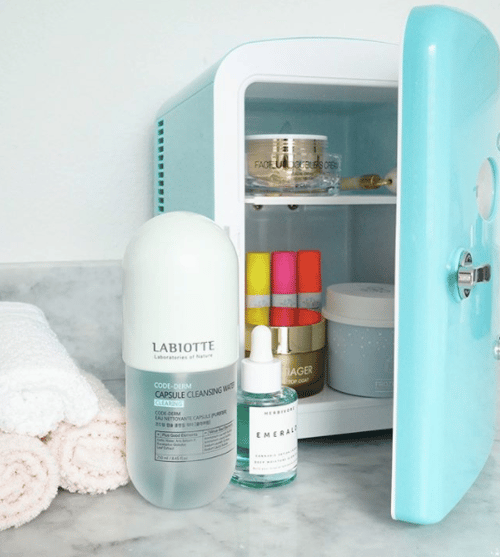 Can't go wrong with this adorable mini fridge that comes with cute stickers to decorate the front and a free mystery bundle of goodies! This lightweight mini fridge is perfect to store your beauty products. Available at Urban Outfitters and online here.
"I purchased the Beauty SPY Mini Fridge last month and it exceeded my expectations. It can fit quite a few skincare products and even a small glass of water. It also came with the cutest stickers!" - Jennifer
5. Flawless Beauty Mini Fridge ($59.99)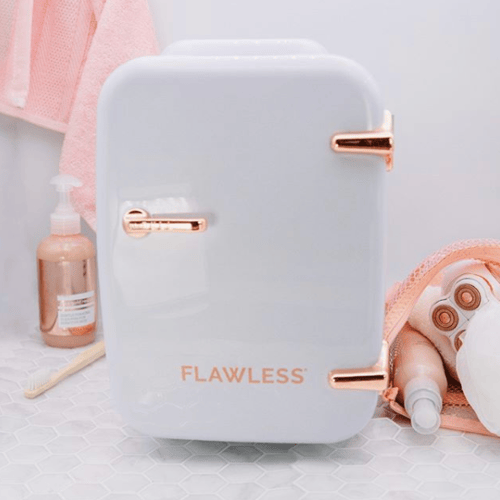 The only thing you are missing on your countertop is this gorgeous little FLAWLESS Beauty Fridge! This mini fridge includes a compact design with two shelves, a door basket and customizable stickers. Snag this cutie to make your countertop look chic online here!
"I love it so much. I bought this for my desk at work to store my milk and makeup. It turned out so pretty!" - Aleja
6. FaceTory Mini Fridge ($109)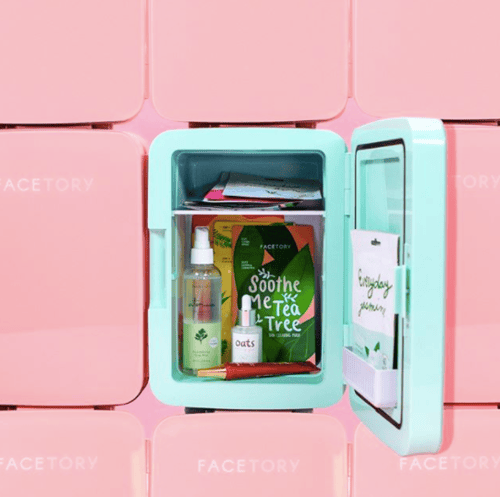 Small enough to fit in your room, dorm room, or bathroom, but big enough to store serums, jade rollers and sheet masks. Extend shelf life, slow down bacteria growth and let the cooling sensation leave you in utter bliss! Take a closer look online here.
"Perfect size! I have a sheet mask problem, lol. This fridge is the perfect size to hold my stockpile of masks and other skincare products!" -Gina
7. Frigidaire Portable Mini Fridge ($32)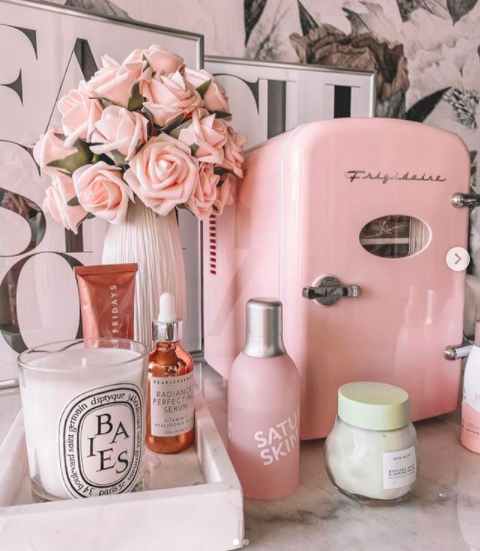 Up your skincare game with the cutest retro Frigidaire mini fridge to store all your skincare essentials! This instagrammable mini is a must have for all skincare and beauty lovers. Check out their chic colors online at Walmart!
"This fridge is super cute and compact. I am using it to store my cosmetics and have not had any problems with it. The fridge is also super quiet. I love it!" - Walmart Buyer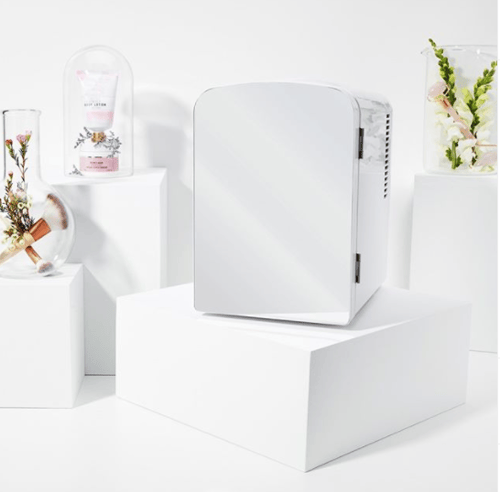 Simplify your morning routine with this sleek mirrored personal fridge for all your lotions, serums, and cosmetics. Perfect for storing your essentials at home, at work, in a dorm, or even on the go! Check out the different colors on Amazon.
"This is super cute and convenient for my skincare products! It fits on the cabinet next to my sink and with the mirror it makes my bathroom look more upscale. Overall great purchase and would recommend!"
-Amazon Customer
9. Uber Appliance 4L Mini Beauty Fridge ($49.99)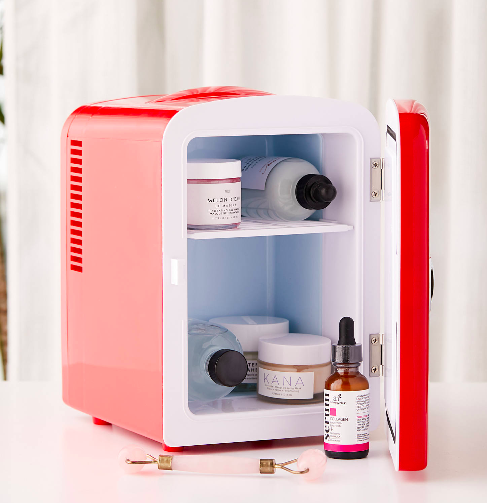 Store your beauty products, soda and more in this perfectly sized mini fridge! This fridge even has a removable shelf so that your taller bottles can fit too. Learn more about Uber Appliance on Amazon and Urban Outfitters!
"Great product! Very useful for my skincare products. Also makes for a great gift for a loved one!" -Arina