Social Media
7 Tips for Creating Social Media Content By Yourself
Don't give up on creating content just because you're by yourself - try our tips to up your solo creative game instead.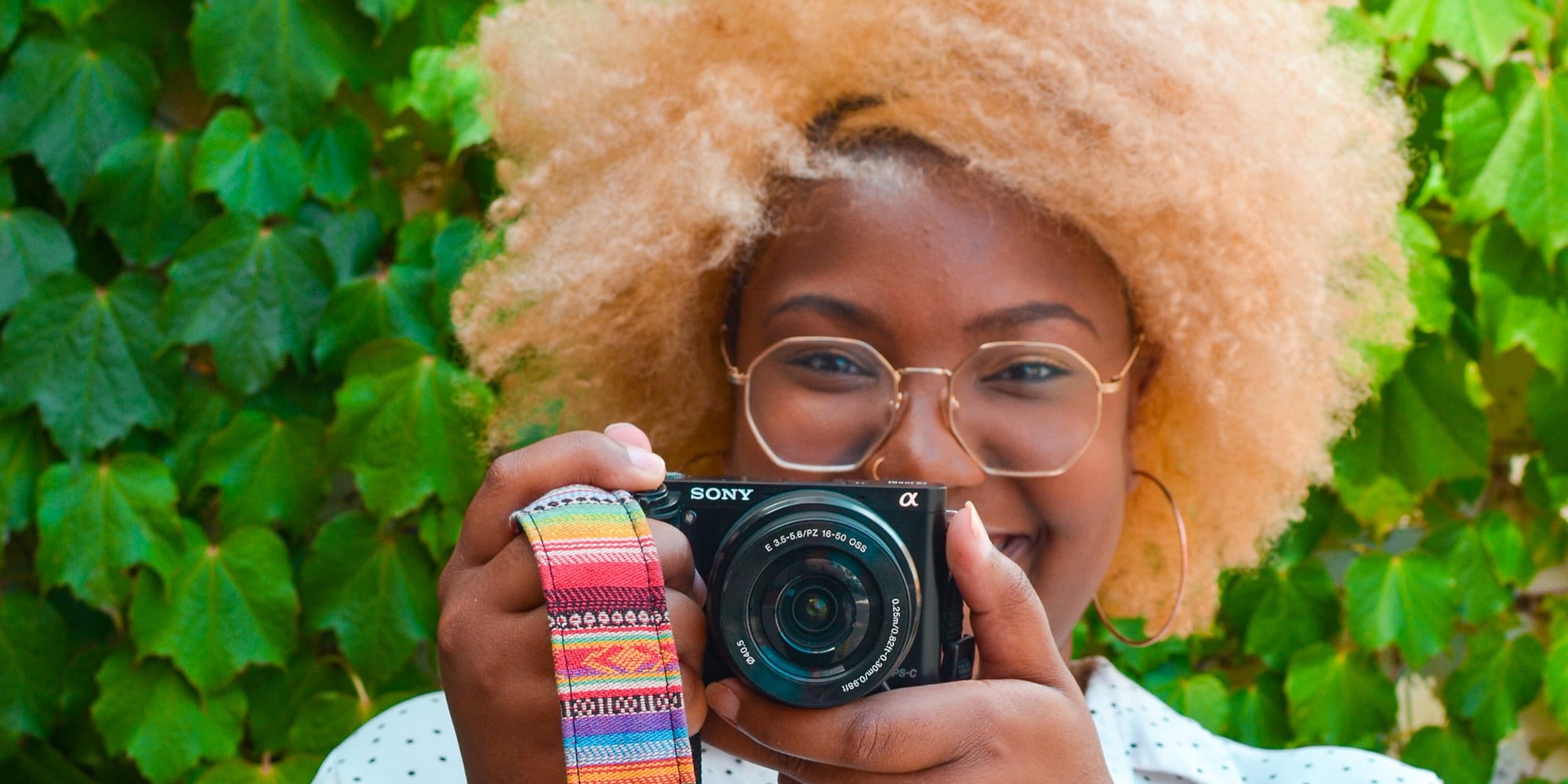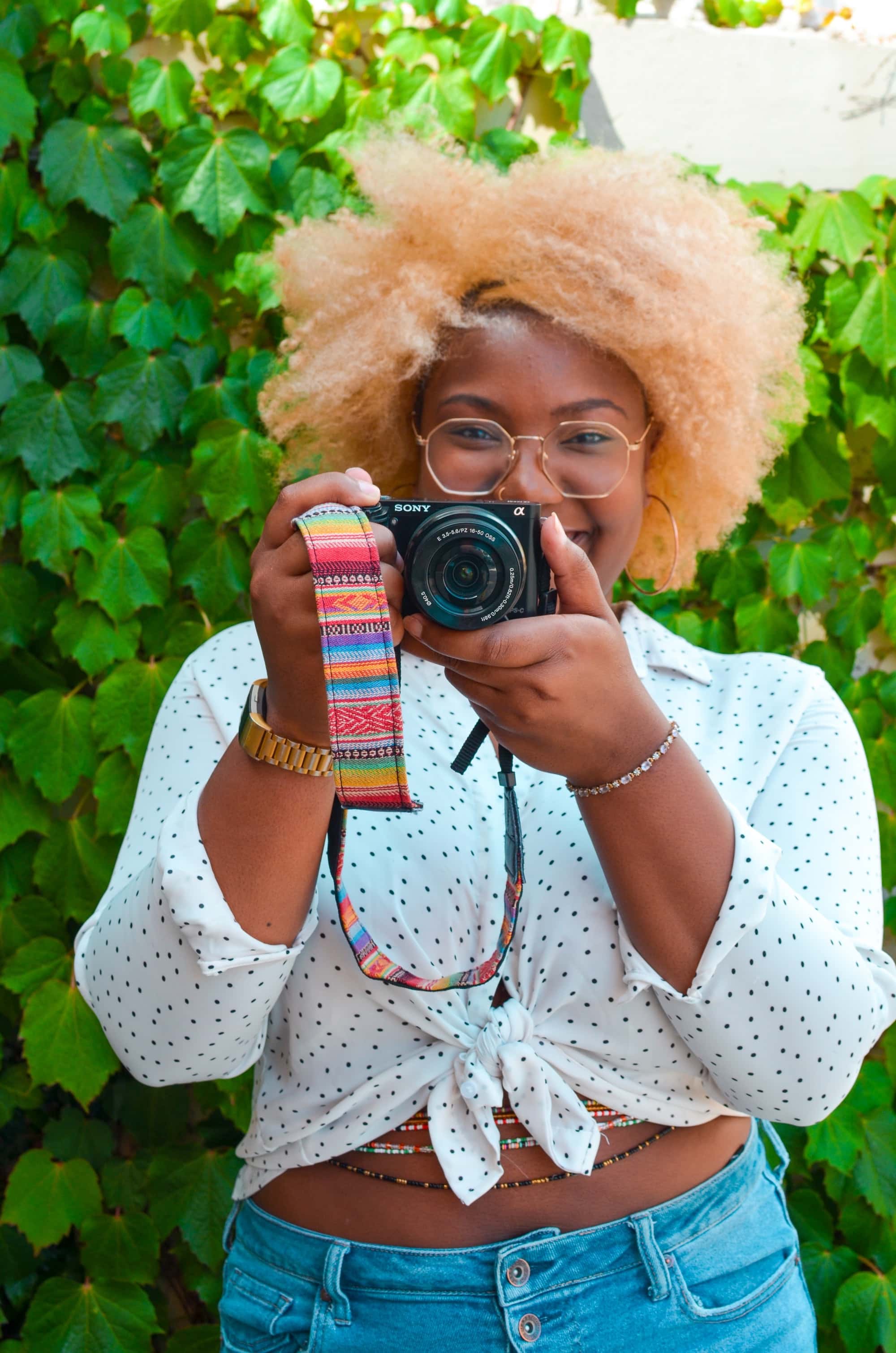 Summer is officially here, which means it's time to get outside and enjoy the sunshine! The summer styles and the summer golden hours make this a prime season for capturing incredible content, but that can be a little trickier when you don't have a built-in photographer (shout out to all the roomies, besties and S.O.'s of Instagram!). Whether you're doing a little traveling this summer or just exploring your hometown, here are a few tips for creating social media content all by yourself.
Tip #1: Plan, Plan, Plan!
It can be easy to assume that we'll be magically inspired when we get to our destination or get ready for our at-home shoot. But standing in front of a pretty wall with no pose ideas is how you run into a creative block! Before anything else, gather inspiration. Browse your Instagram saves for all those cute poses you tell yourself you'll look at later, and then actually try them! If you're leaving the house, wherever you're going, check the geotags first and create a map of your favorite photo spots. The best locations can be the ones we stumble on accidentally, but we can't count on that happening every time.
Likewise, if you're traveling, you're going to want to be extra organized before your trip. Take a long hard look at your itinerary and pencil in time for your photoshoots. Give yourself a little extra wiggle room around them so you don't feel rushed — otherwise, you may return home only to find you didn't batch near as much content as you intended to.
Tip #2: Invest in the Right Equipment
Equipment doesn't just mean your fancy camera or iPhone — it also covers necessities like tripods and changing tents! Make sure your tripod fits the occasion, though: some locations and shoots may call for a tall, sturdy stand to capture wider angles, but especially if you're traveling, you may want to look at some smaller, more flexible tripods that can wrap around tree branches and door handles. These will be a little more adaptable in smaller spaces, and can even give you more dynamic angles to help capture your jet-setting lifestyle.
Similarly, don't knock changing tents! It may be in your best interest to consider purchasing or borrowing one, even if you aren't so sure. Quick outfit changes are the easiest way to make the most of your solo photoshoots, but public restrooms aren't always accessible, and changing in the car pales in comparison to a glorious, standing changing tent.
Tip #3: Mix it Up
Chances are, some of your usual content isn't going to work very well without having a partner in crime or a photographer. Traveling could add a whole new level of complication to your usual strategy. Instead of trying to cram the same content into a different mold, why not try something new? Take your followers on a behind-the-scenes tour of your daily life. Vlog your travels directly on your Instagram stories. Pretend a pet or alter ego is taking over your account for 24 hours. Take this opportunity to try that fun new thing you've been thinking of doing, and you may be pleasantly surprised by the stats that follow!
Tip #4: Charge Up
Keep everything charged — constantly. No, 78% is not "good enough," because you never know when you'll next have access to an electrical outlet in the airport, or when your photo location turns out to be in a roaming area that drains your battery. This may look like not just keeping chargers on hand, but also battery packs, and possibly even spare batteries themselves for your most important devices. If you're on some sort of adventure where electricity is hard to come by, a solar-powered battery pack is 100% necessary to capture all the footage your heart desires with little to no interruptions.
Tip #5: Learn a Few 'Shop Tricks
It's no secret that Adobe Photoshop can be a complicated program to learn, not to mention pricey. But there are a few small tricks you can learn, either within the program you already own or by utilizing a similar free program, to spice up your shots and stretch them even further. Using Photoshop, Canva or your other program of choice, you can remove your background, change the color of the blank wall you're standing in front of or add any cute graphics or edits to match your aesthetic. There are tons of resources out there for low-stress photo editing, so don't overlook them just because they're for beginners. When you're creating content by yourself and/or on a time constraint, making the most of the shots you have becomes crucial.
Tip #6: Maximize Travel Time
How much time would you say you spend on some form of transportation during your travels? Spoiler alert: probably a lot. When you're traveling by train to your next destination, browse the 'gram for location-specific inspiration. On the cab ride to the hotel, review your itinerary and make sure there's still enough time for every photo spot. After you've caught up on your Z's, use the rest of the plane ride home to edit photos and videos. Never underestimate the power of transition and travel time!
Tip #7: Don't Push Too Hard
Finally, don't push yourself too hard to capture so much content. It's okay to feel uninspired sometimes or to want to put down the camera and enjoy your trip. If you're feeling overwhelmed and burned out, take some days off and allow yourself to relax. If you're struggling to create content while alone, it may also be worth adjusting your social media strategy to protect your mental health — maybe posting every day just isn't sustainable right now, and you need to switch to every other day or a few times a week instead. Whatever you choose to do, put yourself first and your content is sure to be dazzling.