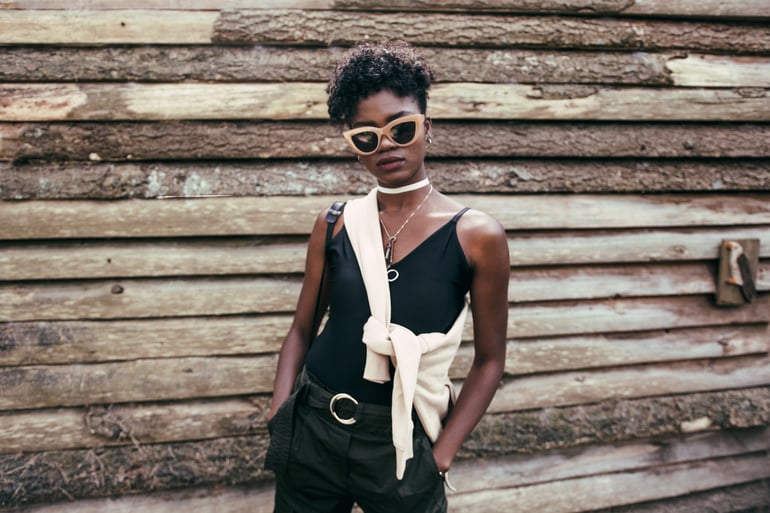 In the past, fashion brands who could afford to put their clothes in the forefront of traditional media, like fashion magazines, were able to gain way more exposure. Fashion bloggers on Instagram, on the other hand, are changing the game with valuable content and a base of dedicated followers. With Instagram becoming one of the largest social media platforms in the world with a growing number of users who are highly engaged, these influencers present an amazing opportunity for brands looking to expand their reach. Here are 3 reasons why clothing brands should team up with these fashion bloggers.
1. Show the Clothes in a Real-Life Setting
Using social media, it's much easier for smaller brands to showcase their products. Through influencers, brands are able to show their clothes on various body types, instead of just professional models. This builds the image that the brand is more relatable and attainable. Influencers also help customers get ideas on how the clothes can be incorporated into one's own personal style. When an influencer is seen styling a new piece from a brand, it makes their followers want to buy the product and try to recreate the look.
2. Get High Quality Creative Content
Instagram is a major part of fashion bloggers' careers, so you can expect them to post high quality content on their accounts. Influencers pay attention to camera settings and photo editing to create the perfect shot because their post benefits them as much as you. When combining the work of multiple influencers, you are guaranteed a diverse portfolio of aesthetically pleasing, user-generated content (or UCG) for your brand.
Ipsos did a study on Millennial generation marketing and found that UGC is 20% more influential on purchasing and is 50% more trustworthy than professional marketing. Not only that, but the younger generation spends about 5 hours a day viewing UGC. Pretty much, we are loving what our friends have to show us more than what companies do.
3. Jumpstart Word-Of-Mouth Marketing
Getting a third party to post about your product instantly gives you credibility and can help jumpstart word-of-mouth marketing for your brand. Some of the biggest clothing brands among young adults today started through social media word-of-mouth and have grown into giants. FashionNova is one that immediately comes to mind (who can go a day without seeing an influencer post about them?). Young adults are getting most of their recommendations for products from peers and influencers they trust. Paying attention to this marketing trend is vital if you want to really make a difference in your popularity. You can also read our post on how micro-influencer marketing is the new word-of-mouth for more information.
With the rise of social media, it's easier than ever before for clothing brands to expand their customer bases. By utilizing the influence of fashion bloggers on Instagram, you are sure to increase your reach to new potential customers in your target audience. If you're a brand looking to take that next step into partnering with influencers on Instagram, contact us at Statusphere to get started on reaching your marketing goals.