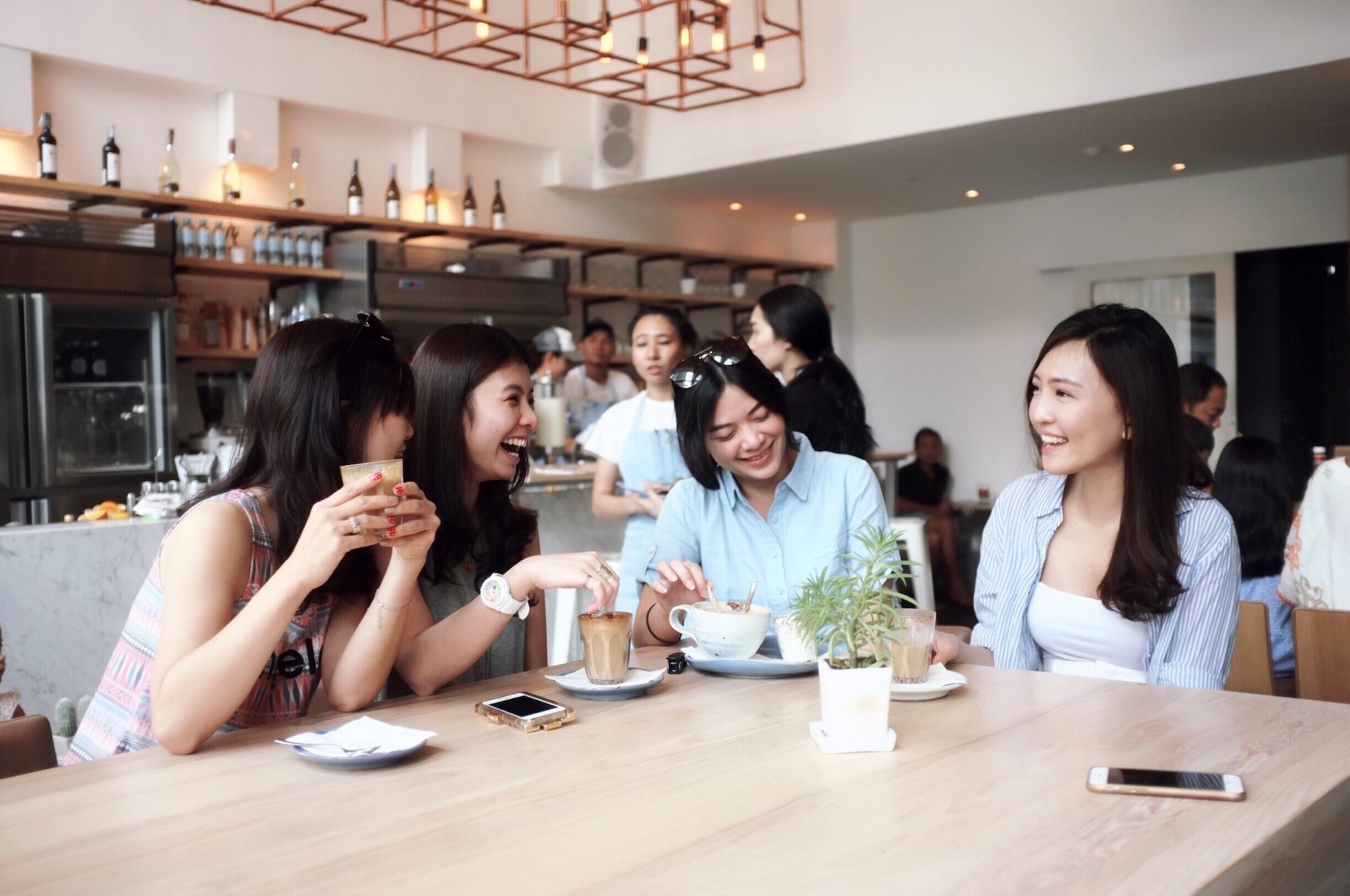 Ready to network with like-minded women and feel empowered? These female-founder events connect fellow boss babes all across the nation. Going to these events is crucial for your success as an entrepreneur – the relationships you build will take you far, and can open doors to opportunities you never knew existed.
Indie Beauty | Dallas - May 13-14 | New York - August 26-27
Indie Beauty Expo was founded to support the growth and success of indie brands, as well as the entrepreneurs behind them. In today's world, indie brands are among the fastest-growing product categories, and female entrepreneurs are tapping into that. Attend IBE and you'll be given a platform to be recognized and celebrated as an independent beauty brand.
Create and Cultivate | Los Angeles - February 22
Create and Cultivate starts online as a platform for women to cultivate the career of their dreams. Offline, they host a conference every year with several notable speakers: Kim Kardashian, Chrissy Tiegen, Mandy Moore and Ashley Graham, among others. Influencers are known to attend this event which makes it an amazing opportunity to network! Attendees have access to several mentor sessions and panels for an impactful one-day program.
Her Conference | Los Angeles - June 6 | New York - June 13
Her Conference is hosted by Her Campus, the national online magazine written for women, by women. The conference focuses on launching opportunities for careers, building relationships and giving the inside scoop on industry-wide secrets. The audience is mainly geared to women in college since they are the ones who write for the publication Her Campus, but the event is open to the public. With inspiring speakers, brand experiences and programming built for ladies to launch themselves to the top, this conference is a can't miss event!
Women Empower Expo | Los Angeles - February 29 | Washington D.C. - April 18
The Women Empowerment Expo experience includes keynotes from influential women, panels on key topics to grow your business and achieve your goals, a Female Founders Pitch Competition and much more. With their first-ever event in Los Angeles this year, WEX is ready to offer authentic networking, entertaining panels, educational workshops and inspiring keynotes. Get your tickets today!
Forbes Women's Summit | New York - June 15-16
The 2020 Forbes Women's Summit will bring together a community of innovative visionaries dedicated to fostering connections and translating tangible ideas into actions. Women's powerful voices are shaping the future, and this event is here to highlight that. Registration opens later this year, so mark your calendars for this great opportunity!
Wide Awake: A Day for Female Founders | New York - March 6
Wide Awake focuses on a new model for conferences, straying away from the traditional speaker-to-speaker format. Co-founder and fashion designer Rebecca Minkoff created the center focus of the conference around founders taking away tangible results. "It seems like the perfect way to bring the female founders of tomorrow to the same table as the top women in business of today who have already been through the ups/downs/twists/turns of entrepreneurship," says Minkoff. Don't miss this amazing opportunity - for more information, visit their site.
National Women's Conference | Houston - April 21
Ranging from panels by female executives and mentorship from entrepreneurs to financial experts, the National Women's Conference features an expanse of networking opportunities. Women entrepreneurs can greatly benefit from this summit since it is focused on professional development as well as receiving inspiration to achieve all their goals. Register now for an experience of a lifetime.
Girl Boss Rally | Los Angeles - April 25
The annual Girl Boss Rally brings together brands and entrepreneurs to make lasting, effective connections. Keynote speakers such as Gwyneth Paltrow, Emily Weiss, Paris Hilton and Rupi Kaur have led past events alongside CEO, Sophia Amoruso. This event has a unique structure when it comes to panels: they offer Journey I for "The Explorer," Journey II for "The Leader," and Journey III for "The Founder," where boss babes can choose which grouping fits them the best, followed by an iconic keynote speaker. Join thousands of ambitious women in making big dreams a reality with the Girl Boss community.
Female-founder events are amazing networking opportunities for new and seasoned entrepreneurs alike, as well as anyone who aspires to be successful in the professional world. As a female-founded company, we know the importance of attending these events and building professional relationships throughout our careers. Contact us to see how we can help your brand reach new audiences!