Learn How Health-Ade Utilized Influencers to Drive In-Store Sales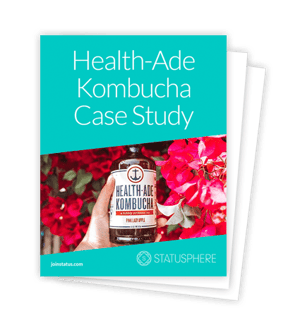 Creating brand awareness and driving your brand traffic towards your in-store product can be a struggle. Not to mention, getting the word out on where shoppers can find your products often feels like an uphill battle when your market is expanding. Statusphere & Health-Ade Kombucha came up with the perfect recipe to slay their sales numbers and get their consumers in the door!
After you download this case study you will see:
How Health-Ade Kombucha built their ideal retail plan to target their audience.
The impressive results of over a hundred influencer activations across the U.S.
Content created by micro-influencers and how their niche followings reacted.