Creating Targeted Facebook Ads Just Got Harder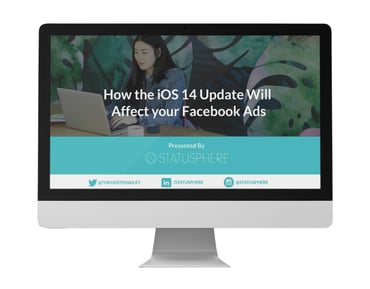 Apple's new iOS 14 update is here. And it's changing the way apps are allowed to collect data from users – which means creating targeted ads just got harder. If you use Facebook to create personalized advertisements or track conversion events, this update will affect your advertising strategy.
In this webinar, we'll tell you everything you need to know about the iOS 14 update, how it will affect your Facebook ads and what you can do about it.
By the time you're done with this webinar, you'll know:
Why Facebook is anticipating brands could lose up to 60% in sales for every dollar spent on Facebook ads
How the update is changing the way ads are created, targeted and tracked
How you can pivot your Facebook advertising strategy & restore personalization in your marketing campaigns
And more!