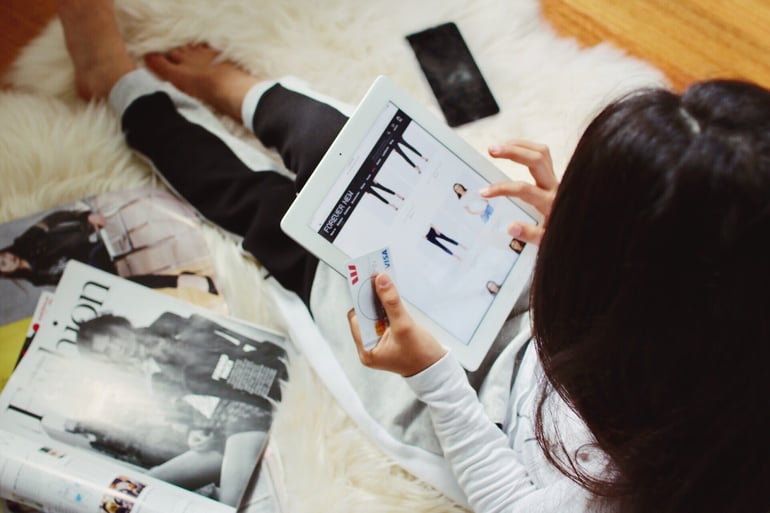 Retail can oftentimes feel like a balancing act between staying relevant to old customers and reaching new ones. With so many ways to put your product in front of consumers and so many brands utilizing these methods, it can be hard to reach your target audiences' feeds. Reaching out to your consumers by activating influencers they already know and trust can be a great option! Here's how to increase sales in retail using influencers.
Encourage Use of the Swipe-Up Feature
Influencers love to implement options that increase their engagement — and you love options that increase sales! The swipe-up feature allows story viewers to head directly to a link that features your brand's product. Although Instagram Stories only last for 24 hours, this feature still offers a great way to direct potential customers right to your product. (Currently, the swipe-up feature is only available to accounts with at least 10,000 followers.)
Pro Tip: If you work it out with your influencer, you can have them put a highlight reel of your brand on their page. This will give you the added benefit of being a continued feature at the top of their page as long as they keep the highlight reel up.
Affiliate Links or Coupon Codes
Giving your influencers access to a personalized code during your partnership is a great way to record conversion rates and give them an incentive to generate leads. Consider giving them a kickback of a small percentage of sales they generate as that extra incentive to get their followers to make a purchase.
This type of collaboration is a great way to boost online retail sales, but you can also give influencers a coupon code or scannable code that you coordinate with the stores your product is carried in. This can help track influencer lead generation in stores on top of online. With 71% of people more likely to make a purchase if referred by a social media platform, affiliate links can really boost sales.
If you want to increase the likelihood of followers converting to sales, offering a discount or BOGO through the use of the code is a must. This incentive will get people through the door (or webpage) and walking out with your product in their cart. If you're selling primarily online, you can also offer free shipping as your incentive.
Utilize Influencer Content to Create Shoppable Posts
As a business account, you can allow users to "shop" your posts by linking out to multiple products on a post. Repost any high-quality influencer content to your page and add in shoppable links to your products. This gives you the opportunity to feature special content, strengthen your relationship with your influencers and link your products on your own page in a way that seems more natural than a sales post.
For more information on repurposing someone else's content, check out this blog!
Make Your Packaging Post Worthy
By prioritizing your packaging, you create an opportunity for the influencer to share that brand experience with their followers via an unboxing post or story highlight on their account. Showing off your brand's style can create a supplemental experience for online buyers and show them the quality they should expect from your products.
A great example of this is the all-natural health and beauty brand Wildist. They have a section on their brand's Instagram Highlights where they feature influencers unboxing their product!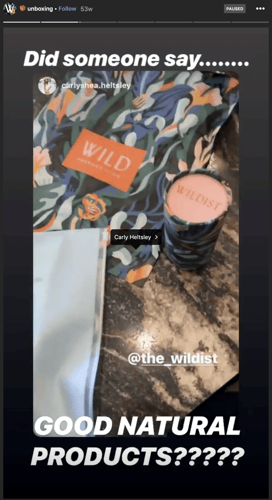 This provides them with a space to showcase what you will receive if you order from them and allows them to feature influencers on their page in a fun way — not to mention the exposure they offer their influencers by leaving these posts up long after the collaboration is over.
Getting influencers on board with your product can significantly strengthen your retail strategy. From boosting awareness to creating loyal customers, influencers can push potential buyers to grab your product off the shelf. If you have any questions about setting up an influencer strategy to improve your retail sales contact us here. Our team at Statusphere is always ready with the latest in industry knowledge.