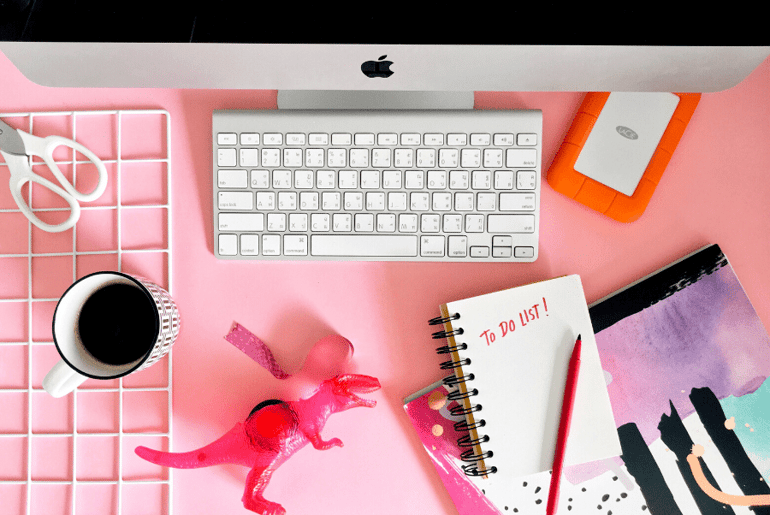 These days, getting the most out of your social media strategy has gone from posting consistently to managing multiple campaigns on different channels. The struggle can, indeed, be real. When you add in influencer marketing management, a whole different level of complexity is added to the situation. Many pressures can arise from hiring outside individuals to represent your brand. Here are six struggles that come with influencer marketing management—and how you can solve them.
1. Budget Constraints
Problem: Understanding the time and financial commitment it takes to run an influencer campaign.
The use of popular influencers and celebrities can lead to overblown budgets with minimal ROI due to low engagement and a generalized audience. From finding influencers that fit your brand, to outreach, negotiating terms, shipping fulfillment and reporting, there's a lot to consider—especially if you're keeping it in-house.
Solution: Product gifting using micro-influencers that fit your brand can help cut down initial costs and increase ROI exponentially.
Many micro-influencers will accept a product as payment for their content. It's a win-win where a brand gets their product promoted to people in their target audience, and influencers get new products to make content with that they don't have to go out and purchase themselves.
2. Measuring Results
Problem: With some influencers buying followers and inflating their engagement rates, your reports may be full of fake views.
Your ROI depends on real exposure and engagement. That's why it's important your brand partners with influencers who have legitimate and engaged audiences.
Solution: Audit your influencers before partnering with them and calculate their earned media value (or EMV) to predict ROI.
If you're auditing your potential influencer and they somehow went from 100 likes per post to 1,000 without any kind of progression in between, you should be suspicious. They might buy fake followers to give off the impression that their following is larger than it is—so make sure your team knows
how to check for this
.
3. Keeping Up with Trends and the Algorithm
Problem: Instagram trends change so fast that keeping up could be considered cardio.
Every time you update your Instagram feed, something new is trending. Once you have time to plan a campaign around it, it's already old news. Plus, you have to alter your processes for the new algorithm so you can, as Tyra famously says, be on top (of the feed).
Solution: Ditch the trends and follow the algorithm.
Instead of trying to rush your content to meet every new trend, focus on your brand's values and building your authenticity. If a trend pops up that's perfect for your image feel free to hop on the train, but don't be a trend chaser. Monitor your efforts to see if what you're doing is working with or against the algorithm and adjust your process as you go.

4. Moving to Multi-Channel Coverage
Problem: Establishing an online presence on multiple platforms and creating content for new platforms.
The resources required to get your brand up to speed on multiple platforms (and maintain a presence) are expensive and time-consuming. Building everything from the ground up in a saturated market can feel hopeless when you first start branching out to new spaces.
Solution: Work with your influencer network to gain insight into other platforms.
Sometimes influencers post across multiple channels as well. This will give you a leg-up when you move into a new platform and will make it easier to acclimate. We also suggest running a campaign on your older, established accounts to push those followers onto the new platforms as well!
5. Being Authentic
Problem: Creating optimized ROI-driven content that doesn't feel generic.
It can be difficult to stay relevant and on-brand while granting influencers liberties. It's important to post what pops, but also to stick to the mission of your product.
Solution: Pick influencers that align with your brand and don't restrict their creativity too much.
Guidelines are great—exact specifications for every aspect of a post are bad. If you restrict your influencers too much, their content will stand out from what their followers are used to and come off as robotic and fake. Allow them to get creative and you may even end up with reusable photos and videos for your own creative channels.
6. Setting Up and Managing Campaigns At the Same Time
Problem: The time it takes to run, record and repeat a campaign takes a toll on your accuracy and drive.
The tedium of the task can bring down your morale and affect your results due to cutting corners. Don't underestimate the time it takes to plan and research before you go implementing your campaign either.
Solution: Work ahead of the schedule and set up multiple campaigns at once, so you never feel rushed to make things come together.
Working ahead leaves room to develop interesting, exclusive content and execute ideas to the fullest. This will free up time for you to work on the data side of running campaigns and keep your pipeline full of projects!
If you get overwhelmed or run into any roadblocks, utilizing a platform like Statusphere can help take influencer marketing off your plate so you can focus on other marketing efforts. Our team is always ready to help brands get their campaigns off the ground. Click here now to schedule a chat.