Are You Leaving Valuable Returns on the Table?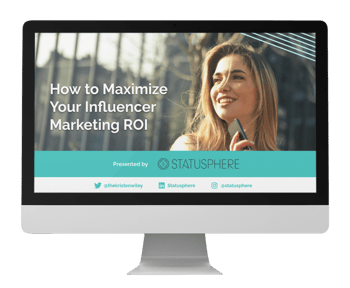 While influencer campaigns can increase your brand's overall marketing effectiveness, many brands leave valuable returns on the table.
With the right strategy, influencer collaborations can deliver multiple forms of ROI, from user-generated content to increased social mentions and brand awareness to time-savings and more.
In this webinar replay, we share our insights and experience working with hundreds of brands to help you get the best ROI possible.
Here's what we cover:
What ROI looks like in influencer marketing (and how to maximize it)
Tips and tricks to squeeze every last drop of returns from your campaigns
How to leverage user-generated content to influence purchases
How to save time, money and resources on campaign management
How to use UGC to boost the ROI of your other marketing efforts
The real impact working with micro-influencers has on ROI
And more!