With so many new (and cute!) K-beauty brands popping up in the US, it's hard to know where to start! Don't worry - we've gathered the top K-beauty products seen at CosmoProf 2019. Whether you're a K-beauty pro or wondering where to begin, these are some of our must-have products.
1. The Vegan Glow - Mild Foam Cleanser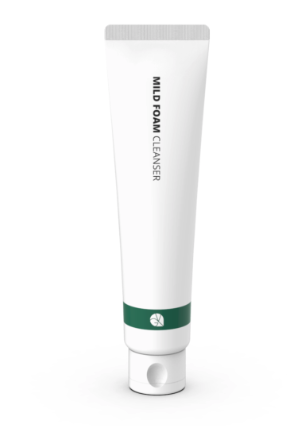 The Mild Foam Cleanser by The Vegan Glow claims to possibly be the most efficient, safest and mildest foam cleanser ever made. They prioritize natural ingredients, and all ingredients are awarded green safety levels by the Environmental Working Group. The cleanser is unscented and has a pH level of 5.5.
2. Puriface - Dermal Purifying Algae Korean Sheet Mask 5 Pack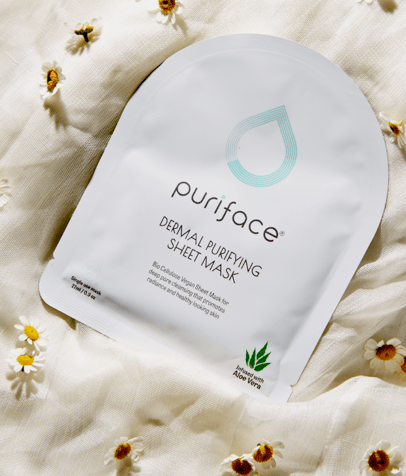 Sensitive skin? This fragrance-free mask helps provide a nourished, brighter, and hydrated glow. Ingredients like aloe vera and spirulina work to nourish and hydrate the skin while improving skin cell reproduction. A true K-beauty staple, this mask is made from alginate - a clean material patented in Korea, with benefits like improved elasticity, texture, skin cell renewal and tightening.
3. Vitabrid C¹² - Face Brightening Powder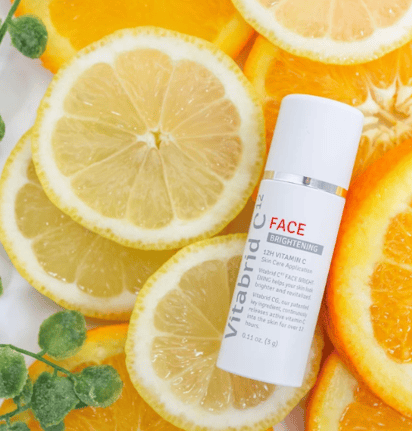 K-Beauty is known for being innovative. Vitabrid C¹²'s Face Brightening Powder is a revolutionary form of Vitamin C, and can be mixed into any of the products in your existing skincare routine. A stabilized and active form of vitamin C is released into the skin for 12 hours, leaving it looking firmer and brighter and reducing the appearance of fine lines.
4. Pura Aura - Paper Cloud Combination Skin
These cute cleansing sheets make traveling easy. Paper Cloud is a small, oil free cleansing sheet that transforms into a cleaner and makeup remover when you add water. Just wet the sheet, work it into a lather and massage onto your face for clean skin. The cleansing sheets come in a resealable bag for easy portability.
5. Oh K! - Chok Chok Glowing Moisturizer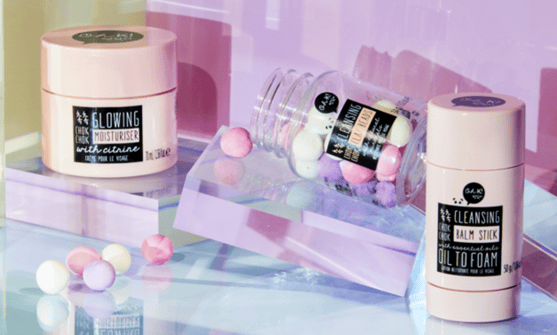 Oh K!'s newest skincare line, Chok Chok, contains healing crystals such as Rose Quartz, Ruby & Citrine. Chok Chok is a skincare regime to achieve dewy, bouncy skin. It was created to bring you the best of Korean Skincare, but with fewer than the standard 14 steps – and it's now available at Ulta! We like the Glowing Moisturizer, which includes vitamins and Hyaluronic Acid.
6. Sioris - Time is Running Out Mist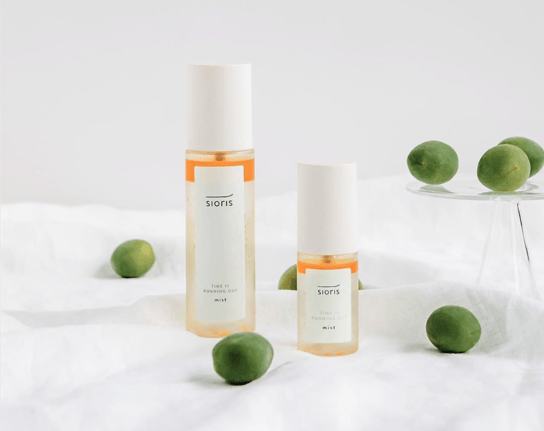 Sioris' Time is Running Out Mist is a low pH, all-in-one toner, which also works as a mist and serum. Use it as a toner and serum during your routine, or as a mist throughout the day. This all-natural mist is made with 78% organic fruit water, which provides immediate hydration. Macadamia oil, jojoba oil and sunflower oil provide additional moisture. All ingredients in Time is Running Out are sourced in Korea and harvested in peak season for freshness and effectiveness.
7. Duft & Doft Perfection UV Cool Stick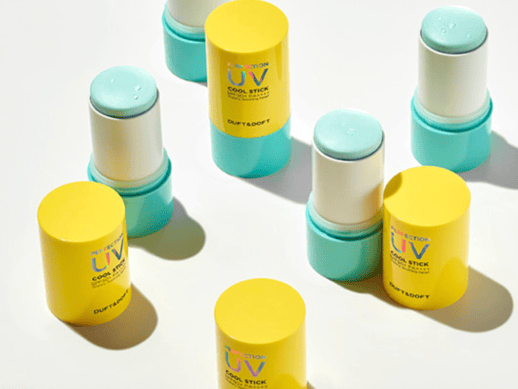 Although not available in the US yet, we're highly anticipating Duft & Doft's Perfection UV Cool stick, which is a cooling, SPF 50+, PA+++ stick sunscreen. We love the sunny packaging and cooling effect, and can't wait to use this by the pool. Keep an eye out for this one – it's sure to be a hit stateside!
Have you tried any of the brands above? What are your favorite K-beauty brands at the moment? Let us know!