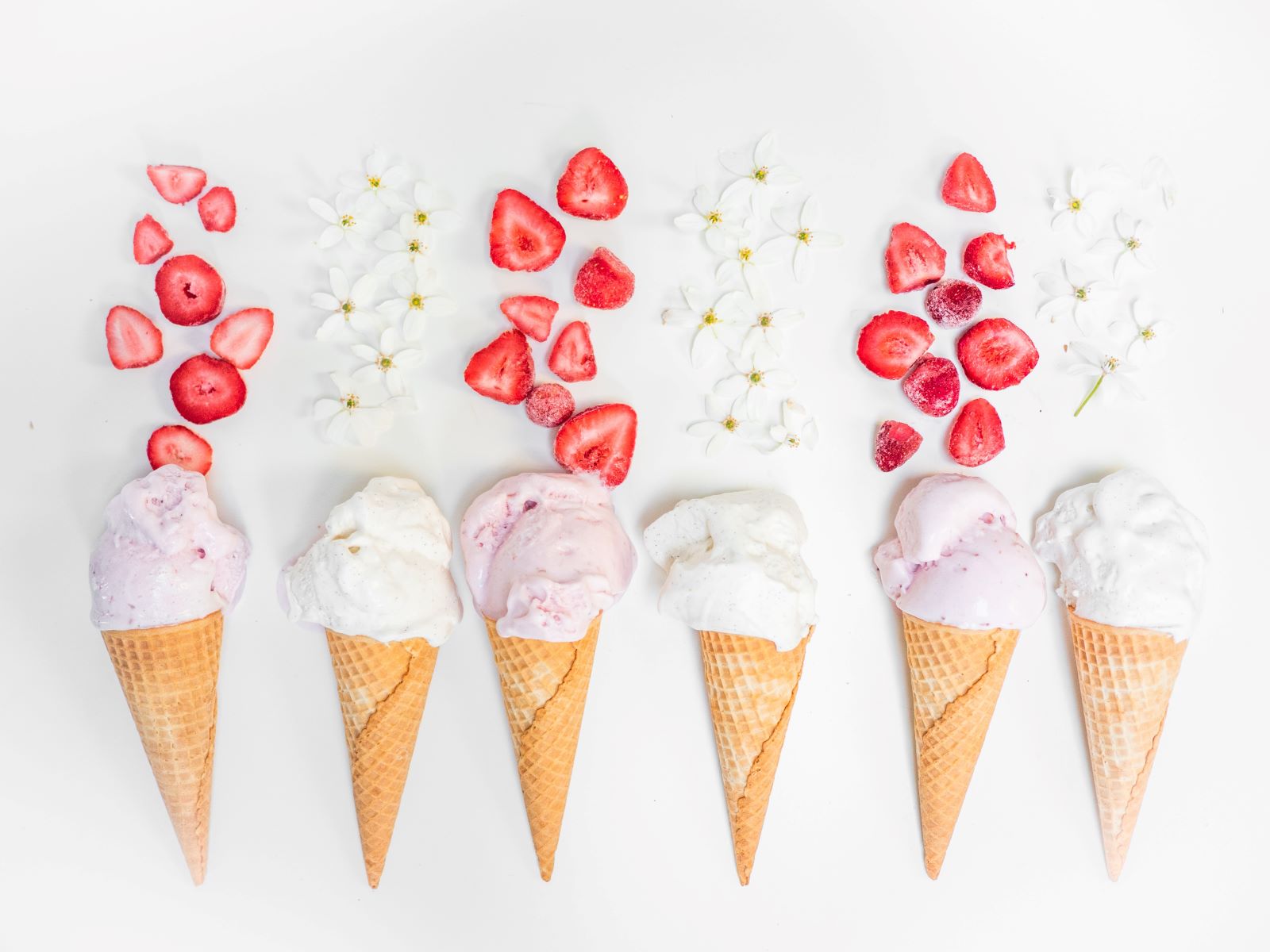 The holidays will be around the corner before we know it. If you're looking for ways to make your products more discoverable and shoppable on Instagram, creating gift guides is a great way to go – and Instagram Guides makes doing this effortless. Why Instagram Guides? According to Instagram, 81% of people use the app to research products and services, and with the ability to tag products, Instagram Guides are easily shoppable (and shareable too!). Below, we'll share step-by-step tips on how to create an Instagram Guide for your brand and optimize it for holiday promotions, along with some brand examples to inspire you.
How to Create an Instagram Guide
Instagrams Guides make it possible for marketers and content creators to share long-form content made up of either posts, products or places – similar to a blog post. Their format makes them perfect for product round ups, information round ups and any other round-up style content you can imagine.
If this is your first time creating an Instagram Guide for your brand, use this Instagram Guide set-up tutorial to guide you.
Since you'll be creating a holiday gift guide, when it comes to "Choosing a Guide Type" we recommend selecting the "Products" option. This will allow you to compile a shoppable guide of all of the products you want to promote for the holiday you have in mind – which is ideal since 130 million Instagram users click on shopping posts each month. Keep in mind that if you want to include your brand's products in your Instagram Guide, you'll need to set up your Instagram Shop first. If you haven't set yours up yet, we've created a tutorial for that as well! Just follow the steps here: How to Set Up an Instagram Shop for Your Brand.
If setting up an Instagram Shop isn't an option for you at the moment, or you're under a time constraint, you can still create your Instagram Gift Guide using the "Posts" type. This will allow you to showcase product images, Reels or IGTV videos you've posted to your Instagram grid (though they won't be shoppable).
Once you've selected your Guide type, use these tips to optimize your gift guide for the holidays:
Give it a holiday-appropriate title (check out the examples listed below for inspiration!).
Add a guide description so anyone who finds your guide knows what types of products you'll be displaying. Include information like, who the gifts are perfect for and why they make the perfect gift for that particular holiday.
Add short but sweet product descriptions that explain what makes each product special or unique. Highlight selling points like cruelty-free, materials, quality, etc.
Add a holiday-themed cover photo. Instagram allows you to select photos from your Posts, Saved Posts or from the Guide itself – we recommend using holiday themed photo, or better yet, a photo of an actual customer with your product (we find

user generated content tends to perform the best

). Short on UGC? Use these tips to

get more user generated content for your brand

.
Branching off of that, select user generated content as the display images for each of the products you include in your gift guide.
Share your guide to your Stories for increased visibility!
Now that you know everything that goes into creating an Instagram Guide for the holidays, browse through the brand examples below for ideas and inspiration!
Examples of Instagram Guides as Holiday Gift Guides
Give it a Holiday Theme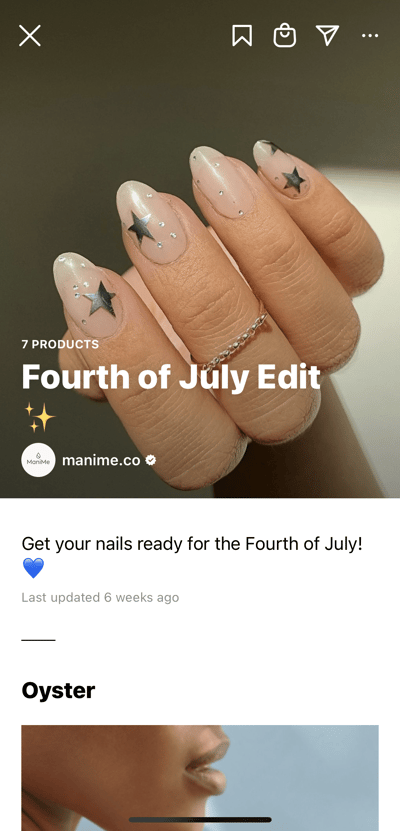 Fully embrace the holiday spirit by making your Instagram gift guide holiday specific. Holiday themed content is sure to catch the eye of any shoppers on the lookout for gift ideas. Stick with a holiday theme by incorporating holiday themed images and by rounding up any holiday-related products you sell, like Manime.co did with their Fourth of July nail polishes guide. They also filled their Instagram Guide with user generated content, which has been shown to make more of an impact than brand content and advertisements. Lacking the user generated content you need to create a gift guide that drives impact? Use these tips to get more of it.
Cater Your Guide to the Recipient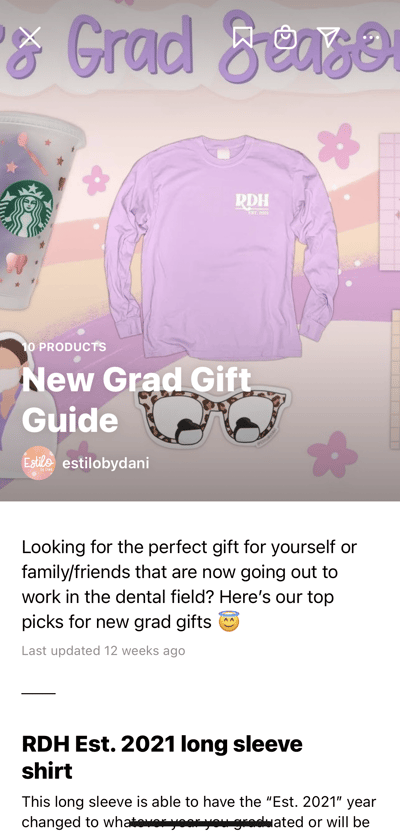 Make shopping easier for your followers by suggesting gifts for each individual on your follower's gift list. We've all been there – clueless about what to get someone on our list and wanting more than anything to find them that perfect gift. This is what a recipient gift guide, like the New Grad Gift Guide above, is perfect for. It's also a great way to suggest gift ideas that buyers typically don't think of. Have a unique product? Create a "Gifts for Moms Who Have Everything" guide. Sell outdoor or hobby products? Make a "Gifts for Dads Who Love Adventure" guide. Your shoppers will love the meaningful suggestions you've given them and the receiver will be introduced to a product they love.
Organize by Gift Type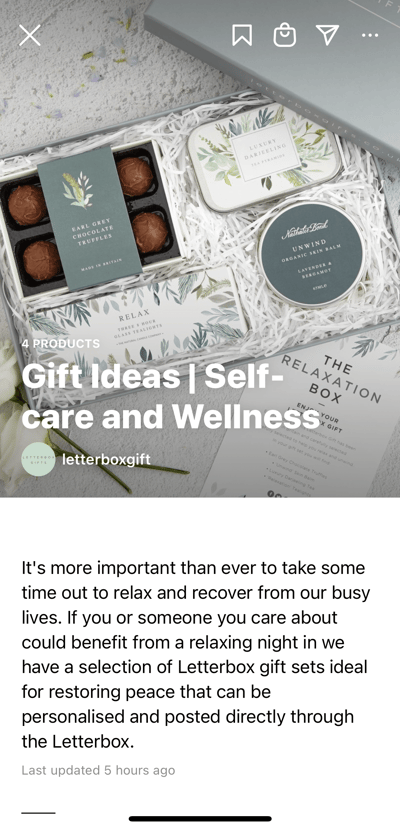 Many shoppers have a general idea of the type of gift they want to find their loved one. Help them fill in the gaps by providing a gift guide that rounds-up the best gifts in whatever category they're searching for. Letterbox Gifts did this with their "Gift Ideas | Self-care and Wellness" guide above, sharing gift recommendations for consumers who want to find a relaxing, restorative gift to give their loved one. You can apply the same idea to many different types of products. If you're a candle company, for instance, create a "10 Candles Mom Will Love this Mother's Day" guide, or if you sell stationary, create a "8 Hilarious Galentines Cards to Gift your BFF." Get creative, consider your target demographic and build your round-up!
Create a Budget Gift Guide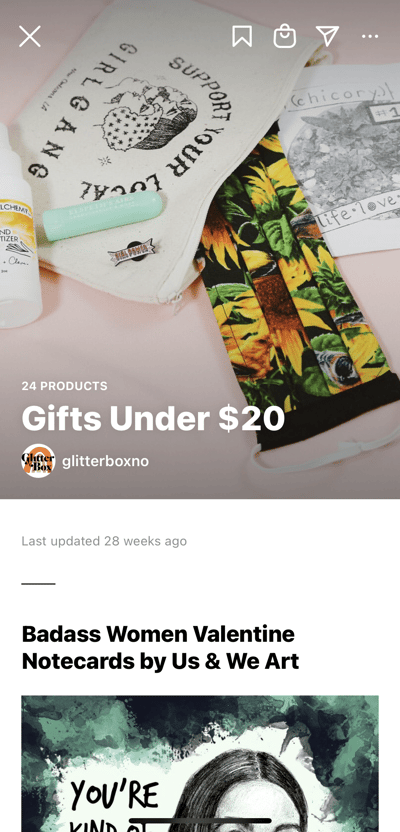 Holiday shopping can get expensive fast. If you can help your customers find gifts within their budgets, you should. Creating a budget-focused gift guide is a great way to display products that don't break the bank, which will only make your consumers more likely to buy. Glitter Box N.O. did this with their "Gifts Under $20" guide above. You can even consider creating multiple budget gift guides to help shoppers with budgets of all sizes – from $20 to $100 and everything in between.
Keep it Classic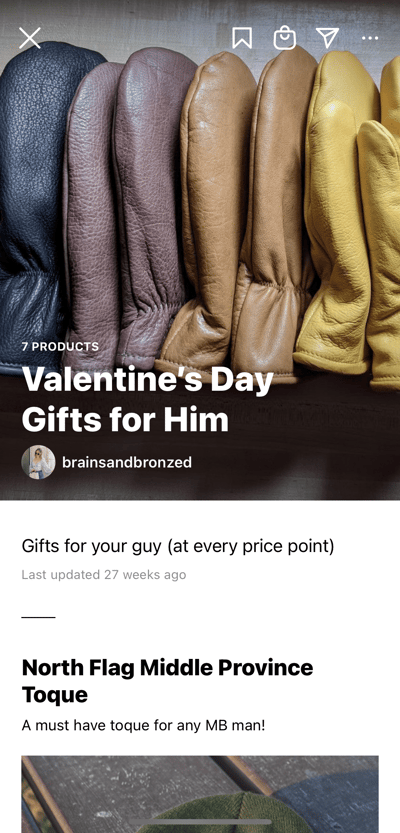 Help shoppers check multiple people off their gift list by creating a classic, "Gifts for Him/Her" guide. Shoppers are short on time, especially as holidays get closer. Putting multiple gift suggestions into one list will make their experience more convenient, helping them find multiple gifts in one location. Take a cue from life and style blogger, Brains and Bronzed with a "Valentine's Day Gifts for Him" guide (like the one above), or widen your net even more by creating a "Gifts for Everyone on Your Christmas List" guide.
Want to deliver even more impact with your Instagram Holiday Gift Guide? Statusphere can connect you with consumers who need your products and get them creating user generated content for your brand. Click here to speak with one of our specialists about how user generated content can make your holiday marketing efforts more efficient.