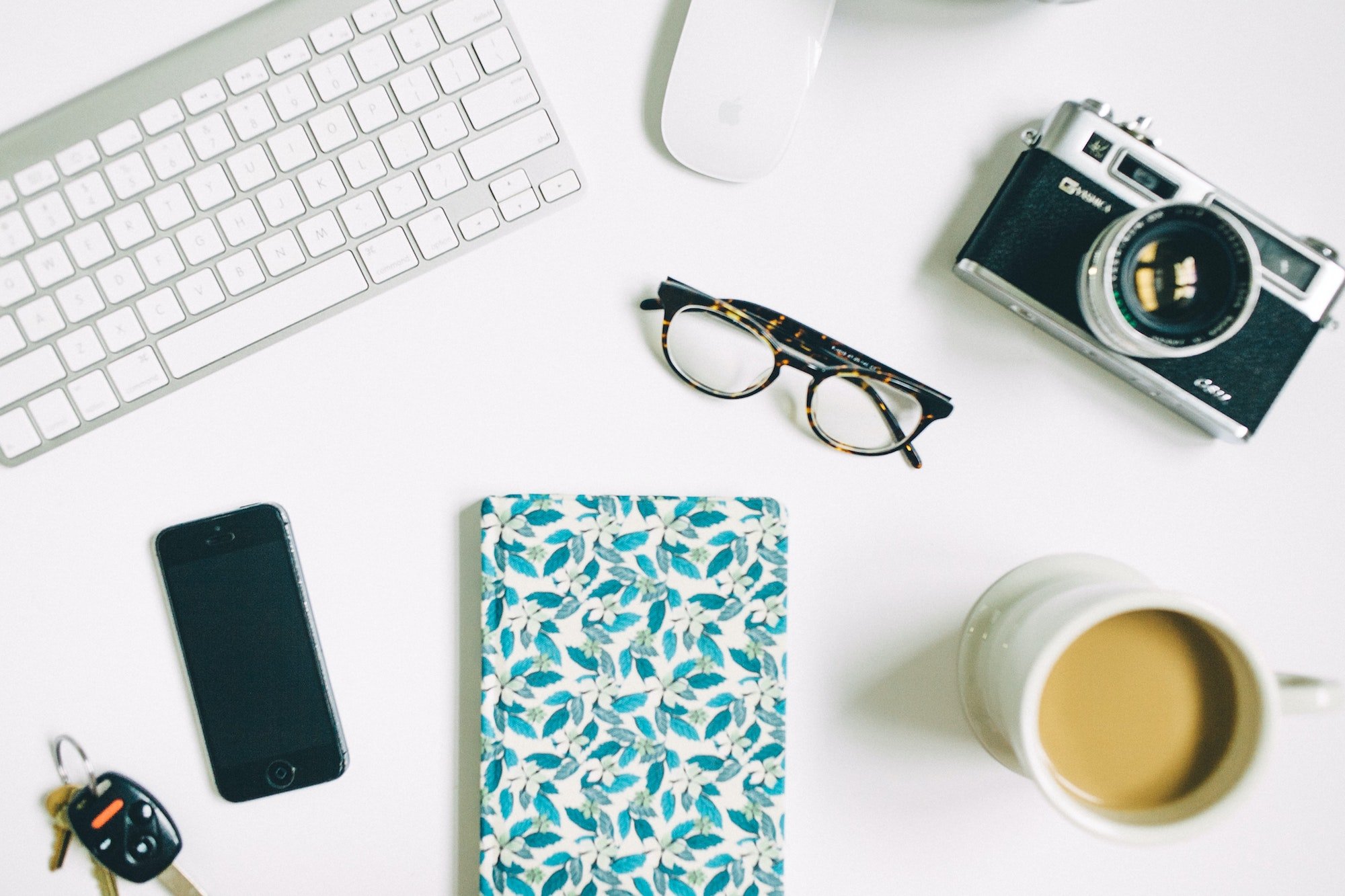 While we may be used to thinking of Instagram as a place for sharing photo and video content, the app's new long-form content feature -- Instagram Guides -- has something bigger in mind. And its uses for brands are just beginning to be realized.
From providing value, to marketing and selling products, brands and influencers are already beginning to capitalize on this new social commerce feature. Which begs the question -- which content types should your brand include in an Instagram Guide and how will this new feature perform?
If you're not sure what to include in your brand's Instagram Guide, read on for tips as well as creative ways to utilize this feature for your brand and products.
What Are Instagram Guides
Instagram Guides is a new Instagram feature which allows users to share resources/posts, products, and places in the form of long-form content. Much like a blog post, creators can group collections of similar posts and products, add a title and add extra copy per-post to convey a message.
Anyone can create them -- from brands to influencers and everyday users.
What Types of Content Can Be Included In an Instagram Guide?
While Instagram has many different types of content, not all of it can be included in an Instagram Guide.
Reels, IGTV videos, Lives and Stories can't be added to an Instagram Guide. Instead, expect to pull content from your brand's Instagram feed, posts you've saved, places, products from your Instagram Shop or products from another creator's Instagram Shop.
Which Content Type Should You Choose?
The content type you choose should depend on your goals. If your goal is to market your products and increase sales, a product round-up Guide would be the best fit. If you're looking to share helpful resources, tips or company culture pieces, posts would be the best choice. Alternately, if you want to help users find your products in-stores, you could use a Places Guide to direct users to the stores where your products are available.
Once you know which content you'd like to include, you'll want to decide on a focus for your Guide, along with a title, so you'll have a better idea of which products, posts, or places you'd like to thread together.
Here are some creative ways you can organize your Instagram Guides: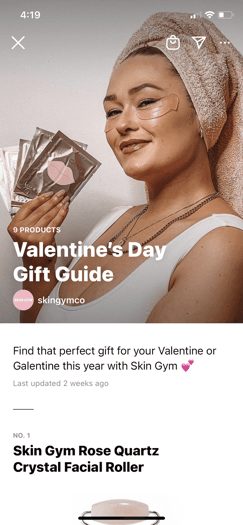 How Will Instagram Guides Perform?
Similar to blog posts, Instagram Guides can help potential customers learn more about your products, highlight your product's uses and benefits and even increase product sales. Because Instagram Guides link to your products, they enable social commerce to take place -- which encourages sales by removing friction from the user's shopping experience. Rather than having to leave the app, go to your website, hunt down your product and then make a purchase, Instagram users can complete these actions from your Instagram Guide.
Instagram users can discover your brand's Guides via your profile as well as on the Shop tab. Compelling and valuable Instagram Guides may even be shared from one user to another via Direct Message, or to a user's Instagram Story -- which can lead to more brand and product awareness.
Utilizing Instagram micro-influencers in the creation of these Guides will expand your reach even more due to their highly engaged followings. Micro-influencers have higher engagement rates than influencers with millions of followers. Influencers can even include an entire line of your products in things like Morning Skincare Routine guides, Fitness Attire guides, Self Care guides, and more.
Even better, influencer recommendations go a long way in influencing purchase decisions -- over 82% of surveyed consumers said they were likely to buy something based off of the recommendation of a micro-influencer -- so enlisting influencers to turn their collaborations with your brand into longer-form Instagram Guides could enhance credibility and interest with your target audience, and drive up your sales as a result.
If you're curious about how to get influencers involved in the content creation process for your next Instagram Guide, or you want to get influencers posting about your products, Statusphere can help. As a full-service influencer marketing management company, we will help match you with the right influencers for your goals and target audience and manage all the ins-and-outs of your influencer marketing campaign. Click here to learn more about what Statusphere can do for your brand and chat with one of our influencer marketing specialists!