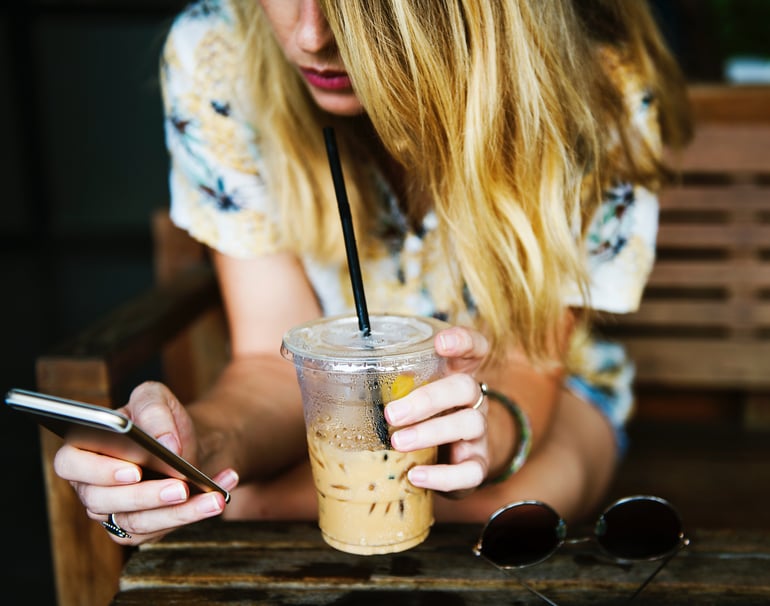 If you have started running influencer marketing campaigns for your brand, you probably have started to look into resources to help you scale your efforts. One way to do this is by utilizing an Instagram influencer network to help you find and manage the influencers you're working with. While DIYing it is possible, it'll save your social media and marketing teams a ton of trouble if you reach out to an influencer marketing platform that knows what they're doing. Here are some key ways you can use an Instagram influencer network to drive valuable ROI for your brand.
1. Reach Your Target Audience
With any kind of marketing effort, it's important to ensure that you're reaching your target audience. A good Instagram influencer network can give you demographic information, which eliminates a lot of the guesswork that comes with trying to reach people through influencers. The best way to get your target audience's attention is to meet them where they already are and work with influencers they already trust. Sifting through hundreds of influencers on Instagram limits the full scope of influencers you could be working with, but when working with an influencer network, you have access to influencers who relate to your target audience.
If you don't already have data on which audiences would respond best to your brand's content, networks should be able to give you that data (we make sure to do that here at Statusphere). Use networks and partnerships with influencers to learn what kind of content they engage most with, what kind of messaging they react well to and what kind relationship they like to have with brands they follow on Instagram.
2. Spend Less Time Searching
As we mentioned in the first tip, it can be a long and tedious process to find new influencers to work with by just searching and scrolling through Instagram. Working with platforms that connect you with influencers allows you to scale your influencer marketing network quickly. Now, you can mobilize a large group of people practically overnight and extend your brand's reach. With the help of an Instagram influencer network, you can spend more time collaborating with your influencers and less time sifting through the Explore Page. If you've used these platforms to their fullest potentials, you'll find a large number of influencers who are a perfect fit for your brand.
With more influencers in your circle you're immediately getting a larger amount of organic content, increasing brand awareness and gaining new customers. Influencer networks allow you to make these gains more quickly because you're able to find and connect with influencers faster than you would without one. To learn more about influencer marketing ROI, check out this blog.
3. Work with Influencers Getting Real Enagagement
One of the sad truths about Instagram is that the number of likes and comments content receives can be deceiving. Spam bots can be used to leave likes and irrelevant comments on posts, leaving the false appearance of high engagement. When working with influencers, it's essential that you team up with people who receive real engagement on their posts. With social proofing being such a valuable, yet overlooked form of ROI, it's important to keep a close eye on engagement rates.
After you've found potential influencers on an influencer network, check out their posts to see what kind of engagement they're getting. Are they getting a good number of comments compared to their follower count? Are most of their likes from spam bots? While most of the time you'll have to do the investigating yourself, some influencer networks, like Statusphere, do the work for you. At Statusphere, we only accept 10% of influencers and vet them based on their engagement rates. This way, you'll know the content they'll post about your brand is reaching real, engaged potential customers.
These are just a few ways Instagram influencer networks can help you gain big results for your brand. These networks are built to make adopting influencers into your marketing strategy convenient, simple and successful. If you're interested in incorporating influencer marketing into your marketing plan,
click here
to find out more about how Statusphere can help you achieve your marketing goals.