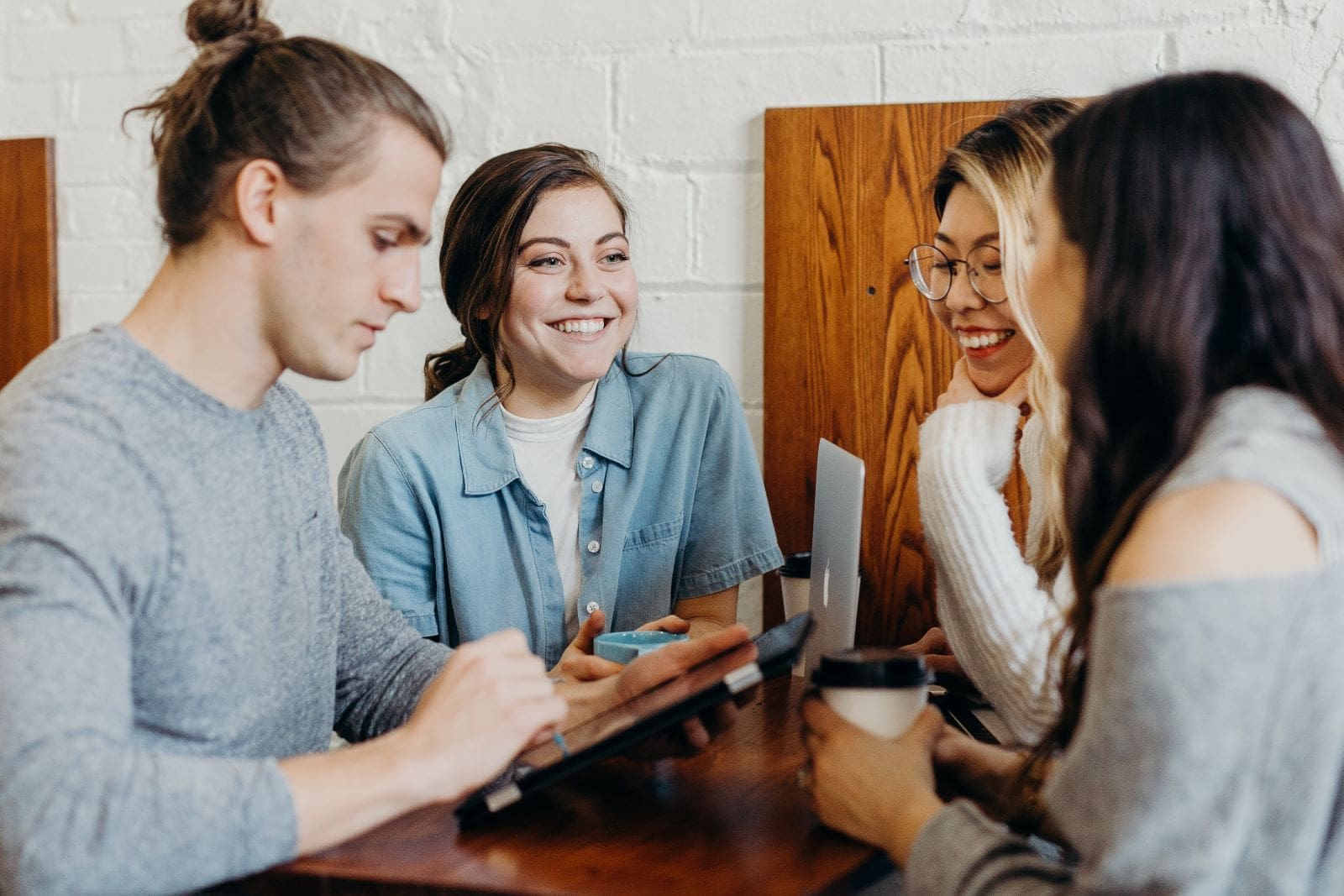 What would happen if we told you that 75% of brands could disappear overnight and they would be easily replaced? According to a study done by Havas group which surveyed over 395,000 people around the world, we've entered the "age of cynicism" where less than half of the brands (47%) are seen as trustworthy.
Bottomline: if your brand is struggling to earn consumer trust, you're not alone. The good news is, trust can be earned by doing things like creating better customer experiences, crafting a strong online presence and incorporating user-generated content into your marketing efforts. Looking for even more ways to overcome low brand trust? Here are 6 recommendations you can try.
1. Strengthen Your Online Presence
The biggest red flag when it comes to discovering a new brand or product is not having anywhere to get more information about it. Consumers like to research before they buy, and in today's digital landscape, if a company doesn't have a website or social media presence, it just looks strange.
The first (and easiest) step toward building brand trust is to have a website with up-to-date, accessible information that's easy to navigate. Here, potential customers should be able to learn more about the history of your company, the products or services you offer and any other important information. Make sure you include updated contact information and links to your brand's social media on your website as well so you're easy to get in touch with.
Speaking of social media, make sure to stay active on it! It's a red flag when a company has a social media account but never posts. Having a consistent posting schedule tells consumers that number 1, you're a legitimate company, and 2, you're likely consistent as a company in other areas. Just make sure your posts include a mix of educational and entertaining content. Too much promotional content can un-do all of the great trust building you're working toward.
And remember to engage. Commenting on and liking posts, along with replying to mentions and private messages both humanize your brand and show that you care about consumers. By making an effort to engage with and listen to your audience you'll earn their trust overtime.
2. Focus on Product Quality - Consistency is Key!
According to a survey from Bazaarvoice, after losing trust in a brand, 85% of respondents will avoid using the brand again. If the product or service your customer receives differs from what was promised, it can rupture brand trust. To avoid this scenario, it's important to ensure you're delivering consistently on the quality of your products and services.
One easy way to do this is to request feedback from your customers. For example, you could send them a follow up email asking them how they enjoyed their purchase or add feedback forms to your website. Also, keep an eye on your social media mentions! Customers will often share feedback, good and bad, on their social profiles and by listening for it, you can gain valuable (and often, actionable) insights to improve your products and services.
3. Display (and Amplify) Reviews
Displaying your reviews on your website and social media is the perfect way to increase brand trust through social proof. In fact, about 97% of online shoppers say reviews influence their buying decisions. Prospective customers want to know that other people have tried your product or service and been happy with it – it helps to solidify the idea that they're making the right purchase choice.
Make your reviews easy to stumble across by displaying them wherever you can – on your social media channels, homepage and on individual product pages. If you can, allow reviewers to include pictures or videos as part of their review. It's always great to see the results of your product on a real human being rather than just reading about it!
Now you might be wondering, how many reviews does it take to earn someone's trust and confidence? According to a study run by Matt Moog, CEO of PowerReviews, "Around 20 [and running up to 50] is the optimal number of reviews for a product to have to give consumers the confidence that this product has been tried enough by enough people."
You can learn more about how to get more genuine product reviews, and why you need them, in our blog post: How Many Product Reviews Do You Need to Convert Viewers into Customers?
4. Prioritize Customer Satisfaction
Let's face it, not every customer will be satisfied with your brand. However, how you respond to negative customer experiences is often more important than what went wrong in the first place.
Having money-back guarantees and free returns is a great way to resolve negative experiences while maintaining brand trust. It also demonstrates to customers that you believe so much in the quality of your product that you're willing to refund them if they are not satisfied. Anytime you can prioritize customer satisfaction before your own revenue will make your brand appear more trustworthy.
Similarly, how you deal with complaints or other negative feedback matters. Whether it comes in the form of a bad review, a comment on your social media posts or even another user creating negative content about your brand, it's essential to listen to what your customer has to say and let them know you hear them. You can also consider offering them an exchange for the same or different product as a way of making things right.
By turning a bad experience into a good one, your customers will be more likely to stay loyal and may even share their experience with their friends and family.
5. Build a Better Customer Experience
Focusing on building seamless customer experiences is another effective way to establish your brand as trustworthy. According to a PwC survey, 63% of U.S. consumers are more willing to give their personal information to a company that creates a great customer experience. This can be achieved by consistently providing exceptional value with minimum friction or stress.
One way to make customers feel valued is by rewarding their loyalty! Many brands have loyalty programs that entice people to return. Take Starbucks for example. Their loyalty program allows customers to accumulate points for free rewards, and their app reduces friction, allowing customers to quickly and easily place mobile orders in advance.
Other benefits from loyalty programs can include exclusive coupon codes, referral benefits, and special birthday offers! Implementing a loyalty program, while reducing customer friction when dealing with your brand, can lead to loyal customers who not only trust your brand and products but also recommend them to others.
6. Encourage User Generated Content & Re-post it
There is no doubt that consumers place high trust in recommendations from people they know, and often, even strangers! In fact, 92% of people trust the recommendations of friends and family over brands. This is why user generated content can make a difference in people's buying decisions. Asking your current customers to post UGC on social media, and then reposting that content on your company's website or social media channels, is a great way to increase brand trustworthiness. You can also run influencer marketing campaigns to get a steady stream of UGC flowing in.
Side note: always be sure to get permission before re-posting user-generated content.
Also, remember to respond to the creators who made the UGC and let them know you appreciate it. This is a great way to solidify brand loyalty and may even result in more UGC in the future. Here are some examples of consumer-generated content campaigns to get your creative juices flowing.
Running a UGC campaign can be challenging, especially when resources are limited. Need a hand? Contact us to learn more about how our influencer marketing experts can match you with creators who are interested in your brand and get them posting about your products so you can focus on the rest of your marketing strategy.