We are always eager to learn about the latest and greatest in hair, beauty and skincare innovation. This year, there were so many notable beauty launches at CosmoProf 2019, so we had to spotlight a few our of faves! From 24k gold eye patches, to unicorn snot and algae, here are some of the most exciting products you will see this year!
1. SF Glow - Pop N' Glow Mask Set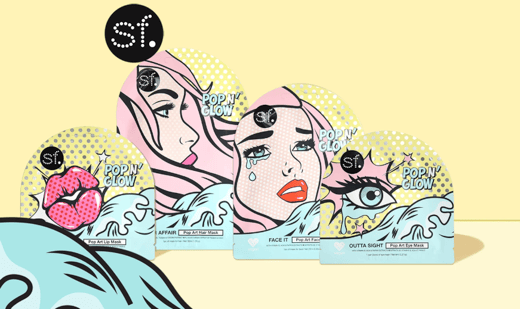 SF Glow's new mask set has it all — a mask for your hair, face, lips, and eyes. Not only do they boast moisturizing ingredients in each mask, the Pop N' Glow mask set is also super cute with a pop art-inspired packaging design.
2. TokyoMilk - Dead Sexy Date Night Kit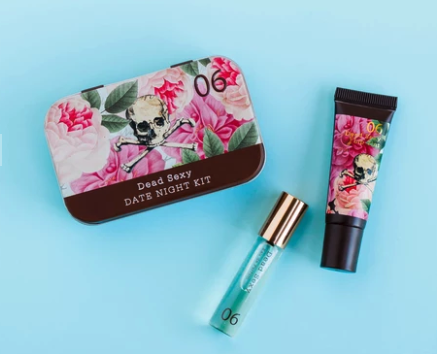 TokyoMilk released their new (and amazing smelling) Dead Sexy line — complete with an adorable Dead Sexy Date Night Kit. The kit includes a citrus rose lip tint and a mini rollerball of the Dead Sexy eau de parfum, packaged in a cute tin.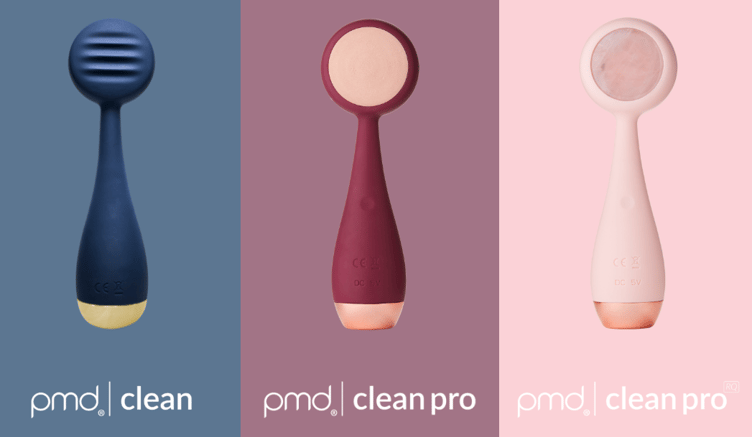 PMD started with a microdermabrasion line — but these face cleaning tools are both innovative and beautiful. The newly launched Clean Pro ( a smart facial cleansing device) includes upgrades such as a rechargeable battery, an ActiveWarmth rose quartz stone massager and a self standing base. Use the textured side to deep clean, and the smooth side to massage in serums for anti-aging benefits.
4. Pil'aten - Gold Collagen Eye Mask
The Pil'aten Gold Collagen Eye Mask is another fun product launch. The eye patches claim to help fade dark circles under the eyes, as well as firm eye bags to smooth eye wrinkles. The collagen helps to seal moisture into the skin. We also love how luxurious the gold makes these eye masks!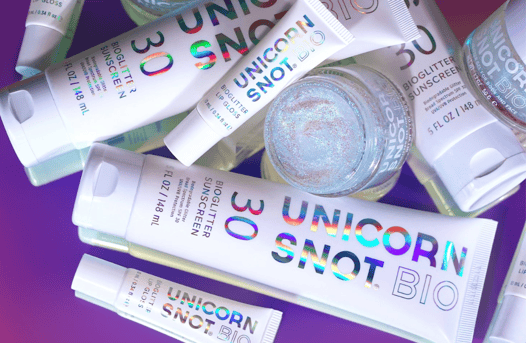 Cult-favorite Unicorn Snot has launched their BIO line, which includes Bioglitter Sunscreen, Bio Lip Gloss and Bioglitter Gel. We love the cruelty-free Bioglitter Sunscreen because it has broad spectrum SPF 30, it's water resistant, and it smells faintly of cotton candy!
6. IvyBears - IvyBears Hair Vitamins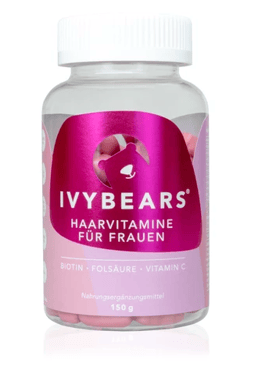 IvyBears are berry-flavored vitamin gummy bears that are scientifically formulated to improve hair growth and health. The bears contain biotin, folic acid and vitamin C to promote healthy hair growth. Unlike other hair gummies, IvyBears do not contain titanium dioxide. They are also vegan!


7. The Crème Shop - But First, Water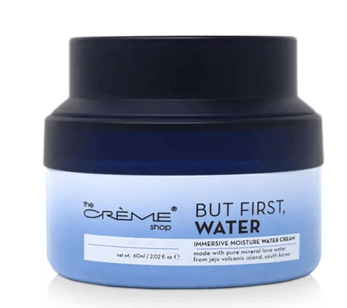 The Crème Shop is expanding their "But First, Water" line in September 2019. The Immersive Moisture Water Cream is made with self-purifying mineral water filtered through volcanic bedrock from South Korea. They also contain moisturizing hyaluronic acid, glycerin and pearl essence for even more skin brightening.
8. Ella + Mila - Soy Polish Remover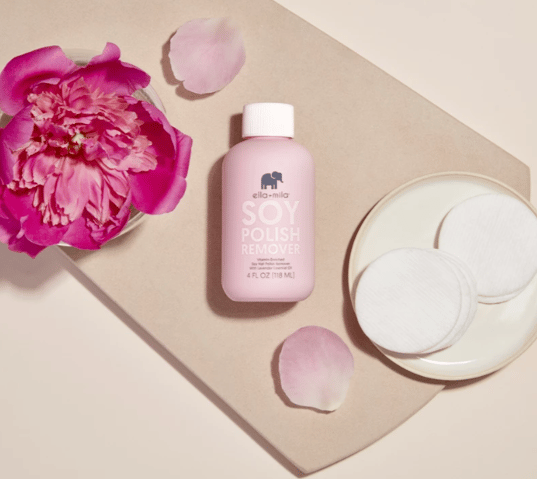 Try this gentle new soy-based nail polish remover from Ella + Mila to remove natural nail polishes. It's packed with Vitamins A, C & E, and Lavender Essential Oil — which help promote healthy and moisturized nails. The Soy Polish Remover does not contain acetone or acetates, which are known to dry out skin and nails.
9. When Beauty - Revivifying Pure Five Serum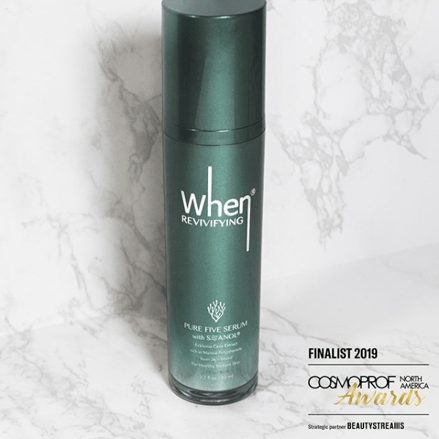 When Beauty has released their new Revivifying line, including a Pure Five Serum with Seanol™, Toner Mist With Marine Complex, and Ultimate Cream With Seanol™. The Pure Five Serum was a CosmoProf North America Awards finalist this year, and includes Seanol™, which is a patented biotechnology and natural brown algae extract from Jeju Island. The serum is designed to perk up dull skin for a glowy complexion.
10. ICHI - Premium Cleansing Oil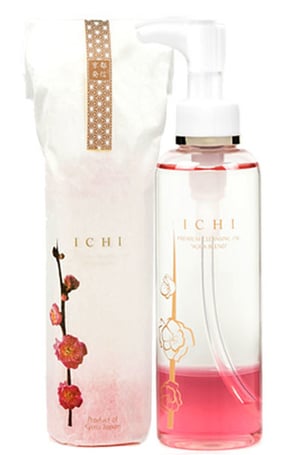 The Premium Cleansing Oil from ICHI is a new 2-in-1 cleanser with an innovative "Aqua Blend" formula. The cleanser softly removes impurities and melts away makeup (even waterproof!) for skin that is smooth and pure. Shake the bottle before use to combine the water and oil, then work the product into the face with your hands.
11. Instytutum - Powerful RetinOil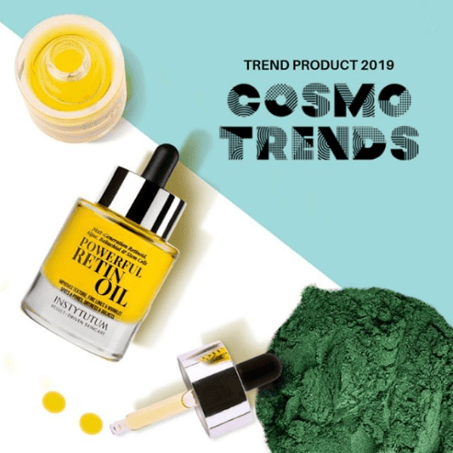 Powerful RetinOil for Instytutum was named one of the CosmoProf Trend Products of 2019. This oil contains blue-green algae, a marine-based ingredient well-known for being a defender against air pollutants, environmental aggressors, blue light, and nitrogen dioxide. Because it also includes Retinol, you can expect it to target signs of premature and photo-aging, without the irritating side effects of other Retinol products.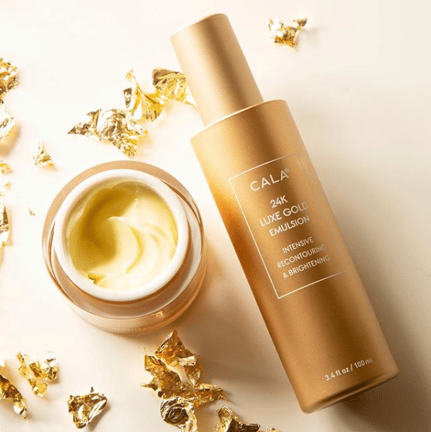 CALA's 24K Luxe Gold line is right up our alley. The beautiful products contain real 24k gold, and other fine ingredients for intensive recontouring and brightening. The line includes a 24K Luxe Gold Cream, Emulsion and Toner.
13. ACURE - Radically Rejuvenating Serum Stick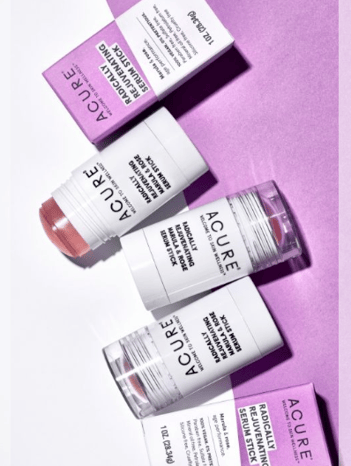 Tired of putting on messy serums? Acure has revolutionized the game, by creating a serum stick! Radically Rejuvenating Serum Stick by Acure is made with marula oil, rose and avocado — but the coolest thing about it is the application method. This serum is in stick form, so it's perfect for traveling or refreshing throughout the day. Acure even recommends keeping in the fridge for a cooling blast.
14. Elina Skin - Raw Juice Cleanse Mask Set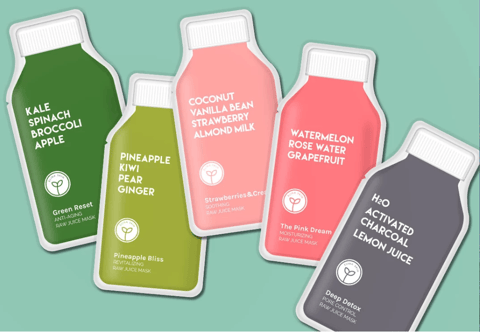 The Raw Juice Cleanse Mask Set from Elina Skin includes 5 masks, which should be used over the course of 5 days, just like a juice cleanse! The "flavors" include Green Reset Anti Aging, Pineapple Bliss Revitalizing, The Pink Dream Moisturizing, Strawberries & Cream Soothing, and Deep Detox Pore Control.
15. Luseta Beauty - Apple Cider Vinegar Collection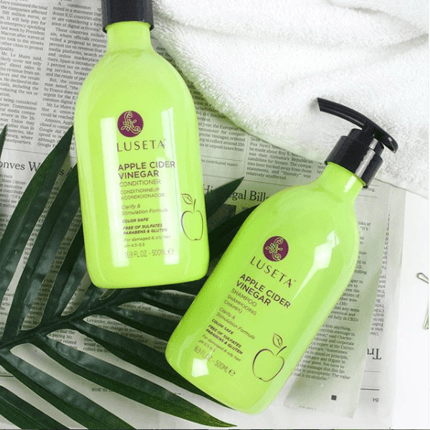 Luseta's Apple Cider Vinegar Shampoo and Conditioner is great for all hair types, but especially oily-prone. The shampoo and conditioner contains Pyrus Malus (Apple Cider Vinegar), Hydrolyzed Wheat Protein and Hydrolyzed Soy Protein to help nourish and hydrate. The acetic property in apple extract helps remove residue to clarify the hair and scalp. Luseta also makes an Apple Cider Vinegar Hair Serum to help hair look its best - shinier, fuller, thicker, and healthier.
One of the advantages of attending CosmoProf is getting to discover the newest product launches. If you attended CosmoProf 2019 or have any new favorite product launches, let us know!