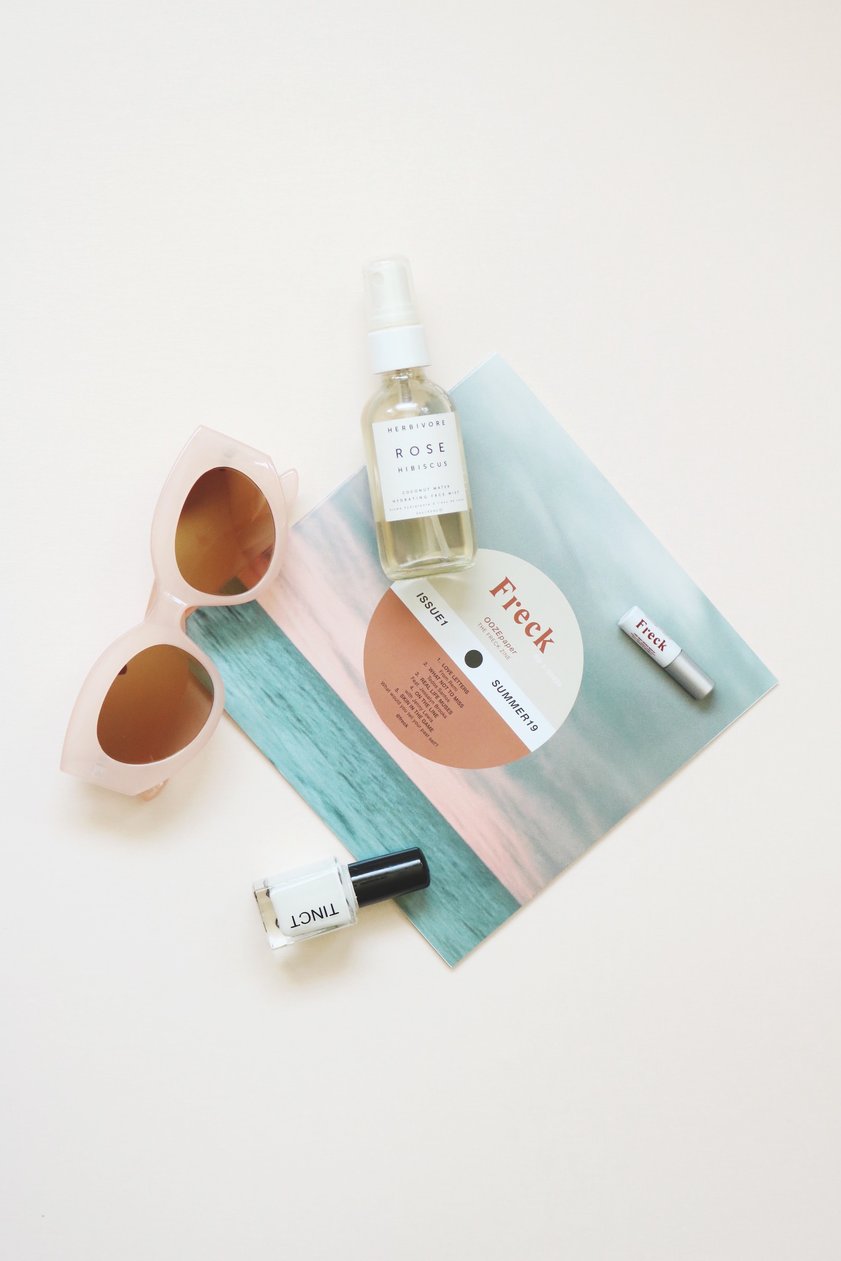 With 459 million active monthly users and 50% of U.S. "Pinners" frequently shopping on the platform, Pinterest has proven itself as a powerful platform for brands to reach their target audience, promote and sell their products. And, with the platform's built-in ability to link out to content across platforms and websites, its uses extend beyond driving brand awareness and sales. In fact, many brands, and influencers, are actively using Pinterest to drive traffic to their Instagram pages. Here are 6 examples of brands doing just that, and what you can learn from them.
1. Tarte Cosmetics
Tarte Cosmetics takes advantage of their Pinterest content's 3.1m monthly views to drive traffic to their Instagram with their #eyelovetarte board. This board, which has 108,557 followers, features TikTok and Instagram makeup tutorials and how-to videos. They repost this content on their Pinterest board, linking back to each platform to gain traction on their socials. In this Pin, Tarte Cosmetics shares an Instagram Reel to their Pinterest board, which redirects users to the same Reel on Instagram. This helps Tarte Cosmetics gain more Instagram traffic as Pinterest users click-through to their account from the Pins. Optimizing Your Influencer Marketing Campaigns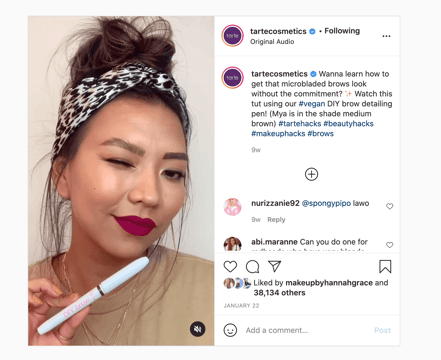 Tutorials are extremely popular on Pinterest, making this a great tactic for grabbing the attention of Pinterest users. Plus, sharing videos is a great way to stand out among all of the still images on users' Pinterest feeds.
They're doing a great job of not only using influencer-like content but also featuring video-based content, as it usually does well on Pinterest. Videos between 30 to 90 seconds long perform the best.
2. Ole Henriksen
Ole Henriksen heavily relies on product shots to promote their products on Pinterest, linking to the same image post on Instagram. They even go the extra step of including the Instagram post caption in the Pinterest post description, to give the viewer more context as to what they will be seeing and reading about when they click on the post. The only difference? They don't provide the full caption text on Pinterest, forcing the user to click-through to their Instagram post in order to get the rest of the information.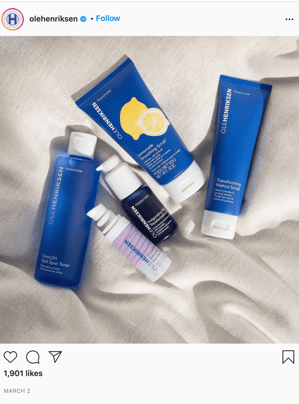 3. Four Sigmatic
Four Sigmatic's "Mushroom Coffee" board features lifestyle-based product shots and recipe posts that link out to their Instagram page. They also include the Instagram captions within the Pinterest post's description. In this example, their Pinterest post is a still image of the product, while the associated Instagram post is of an in-feed video showing off the same product. Another example is this Instagram post which features a recipe post. Recipe posts do very well on Pinterest so it's definitely a smart decision when a brand decides to post recipe content to attract potential customers.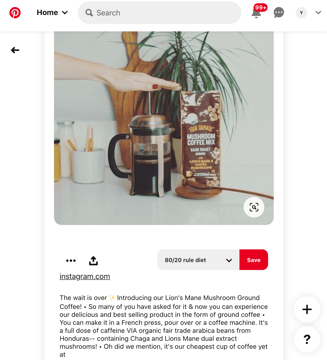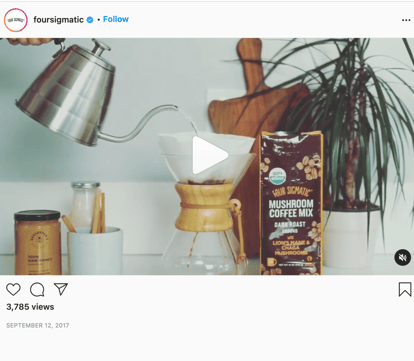 4. Partake Foods
Pinterest is a go-to platform for people to find recipes. In a study conducted by Statista, of the most popular Pinterest categories, food and drink recipes ranked in the #1 and #2 spots. Partake Foods is using this fact to their benefit to promote their products. Their "Partake Recipes" board features recipe graphics that link out to Instagram. By doing so, Partake Foods cater's their image content to fit the platform they're posting to. In this Pinterest post, they utilize a graphic-style image that's popular to Pinterest, and use a close up photo for the associated Instagram post.
One other tactic they use to drive traffic to their Instagram account is feature the actual recipe and instructions on the Instagram post only. This means users who are interested in the post on Pinterest have to navigate to the brand's Instagram to get the recipe details they need. This allows for increased traffic to their Instagram and potentially, more followers.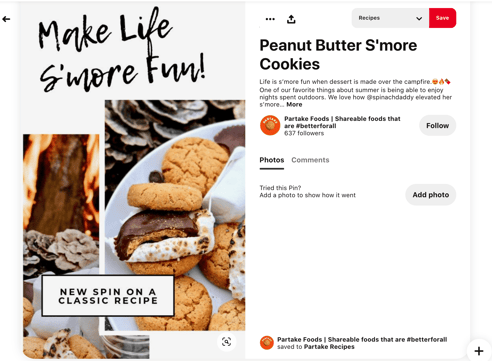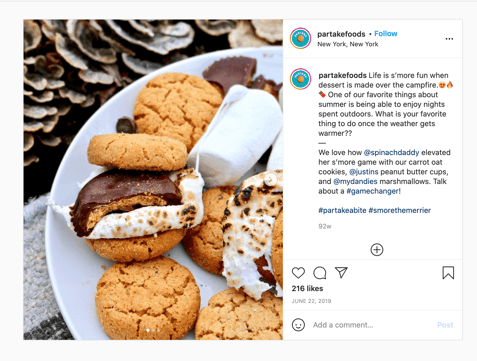 5. Fabletics
Fabletics has a Pinterest board called Fabletics on Instagram, specifically dedicated to the brand's Instagram content. From influencer content and professional photography to flatlays, Fabletics uses a variety of content to drive Pinterest users to their Instagram account. Here's an example of one of how the brand features influencers in their Pinterest posts to drive traffic to their posts on Instagram. Fabletics makes sure to tag the influencer that the content belongs to on their brand's Instagram post.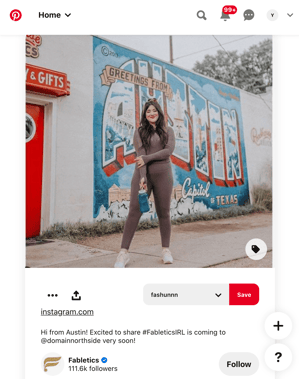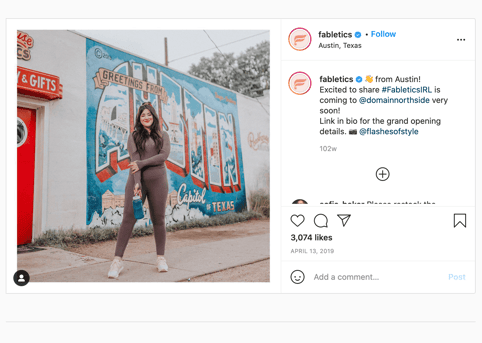 In 2020, 35% more Pinterest boards were created, 95% of that increase being women's fashion boards. With Pinterest users so driven toward fashion content, clothing and apparel brands can use Pinterest to drive brand awareness, purchases, and traffic to their Instagram accounts. Fabletics is using this to their advantage to drive their Pinterest traffic to their Instagram as well.
6. Passion Planner
Passion Planner drives traffic to their Instagram by linking their Pins directly to their Instagram profile page. Their Pinterest features varying types of content like Instagram Reels and graphics, all linking to the brand's Instagram profile. Because the brand links to their Instagram profile rather than the Instagram content itself, they make sure to include the full Instagram caption in their Pin so the user can get all of the information they need.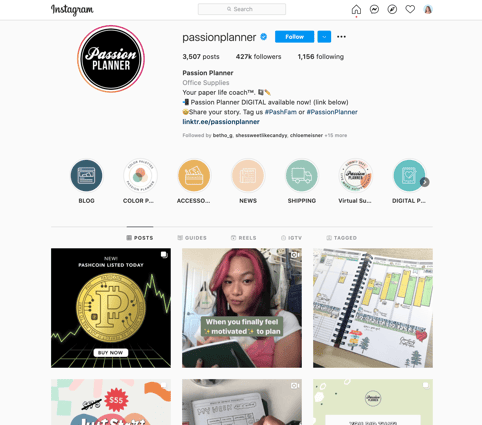 Using optimized graphics, Reels, IGTV, Pinterest influencer content, and/or pinning your existing Instagram posts can help your brand drive Instagram traffic and help grow your following. If you'd like to generate influencer content to post to your brand's Pinterest and Instagram accounts, contact Statusphere today. Our team of influencer marketing specialists will get influencers posting about your brand and build, implement and monitor your entire influencer marketing campaign.