How to optimize Reels content for reach and engagement
Everything you need to know about Reels ads
Examples of branded Reels in action and trends to watch
Short-Form Video is Taking Over Instagram
Reels have become Instagram's fastest-growing format worldwide. To top it off, Reels earn more "likes" and reach than any other type of Instagram content.

This means creating an engaging Reels strategy is critical to staying relevant and getting results.
In this webinar, you'll learn:
How Reels stack up to TikTok
Strategies for creating Reels that get views and engagement
Examples of brands that do Reels "right"
The latest Reels trends + how to hop on them
And more!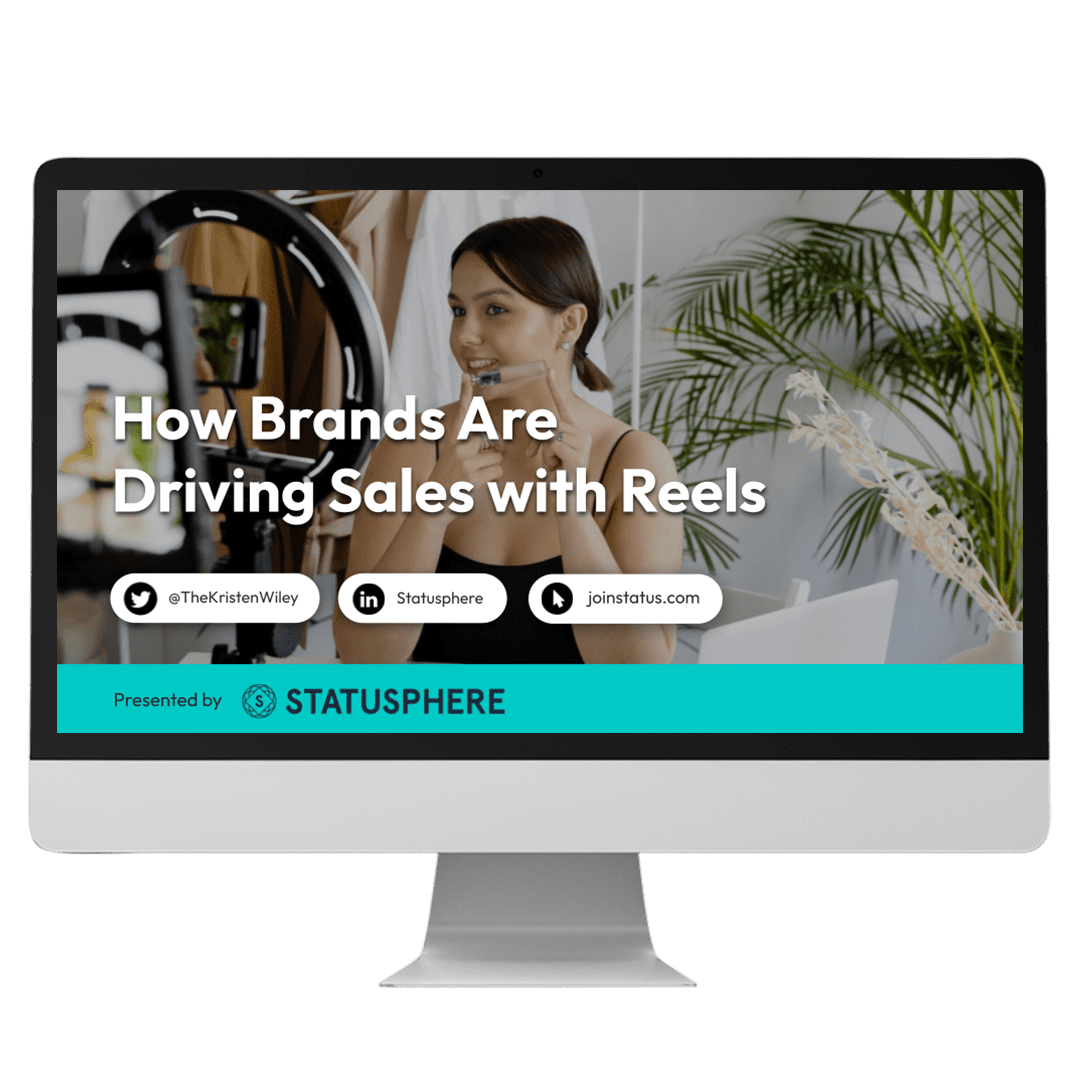 Need Help Keeping Your Instagram Creator Campaigns Organized?
Get your hands on our DIY Instagram Influencer Campaign Manager Spreadsheet, coming straight to your inbox after the webinar.
Here's a look inside:
A simple how-to guide with tips for managing your campaign

Preset spreadsheet for ready-to-go DIY campaign management
Tracking for influencer communication, product shipping, agreements, posts, and more