Tools to map out your TikTok goals, video ideas, engagement strategy & more
Weekly planner + printables to plan your brand's posting schedule
TikTok tips and checklists to streamline your brand's content creation process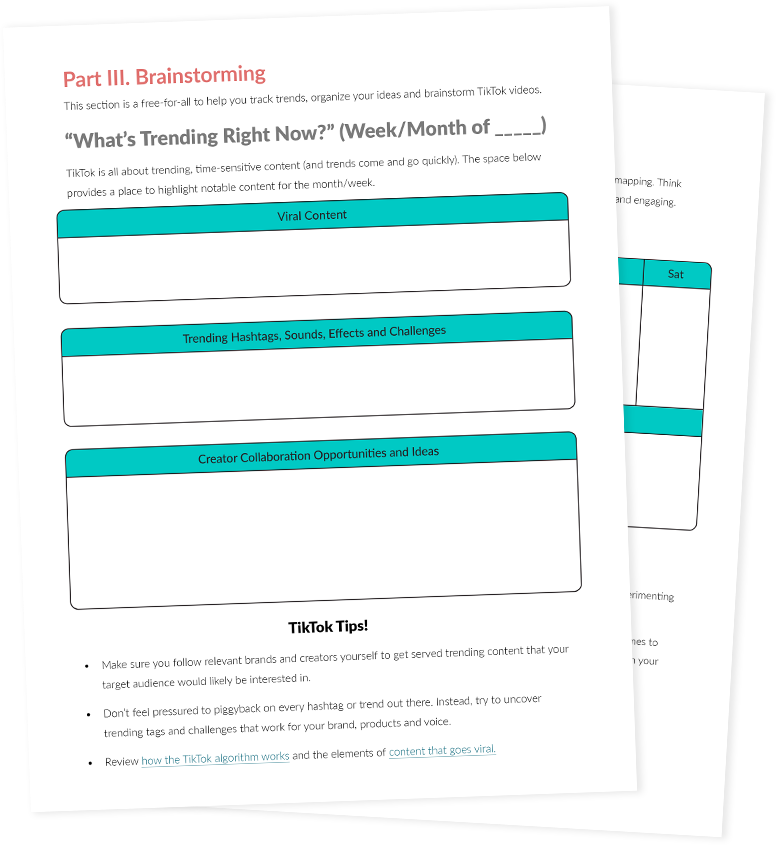 Build an Easy-to-Follow TikTok Plan for Your Brand
We know firsthand that achieving TikTok superstardom means putting in work.
You need to create killer content and, most importantly, you need a plan to make it happen.
But coming up with a TikTok strategy from scratch is stressful. Trends move quickly and the platform is constantly changing.
If you're always scrambling for video ideas or inspo, this planner is the perfect way to level up your brand's TikTok presence without the chaos.
Here's What Our TikTok Planner Can Help You Do:
Create an effective + manageable TikTok content schedule (one you can stick to!)
Keep your TikTok content strategy aligned with your brand's unique goals
Uncover new video ideas and creative opportunities to get new eyes on your brand
Stay organized by keeping all of your ideas, inspiration and insights in one place
So much more!