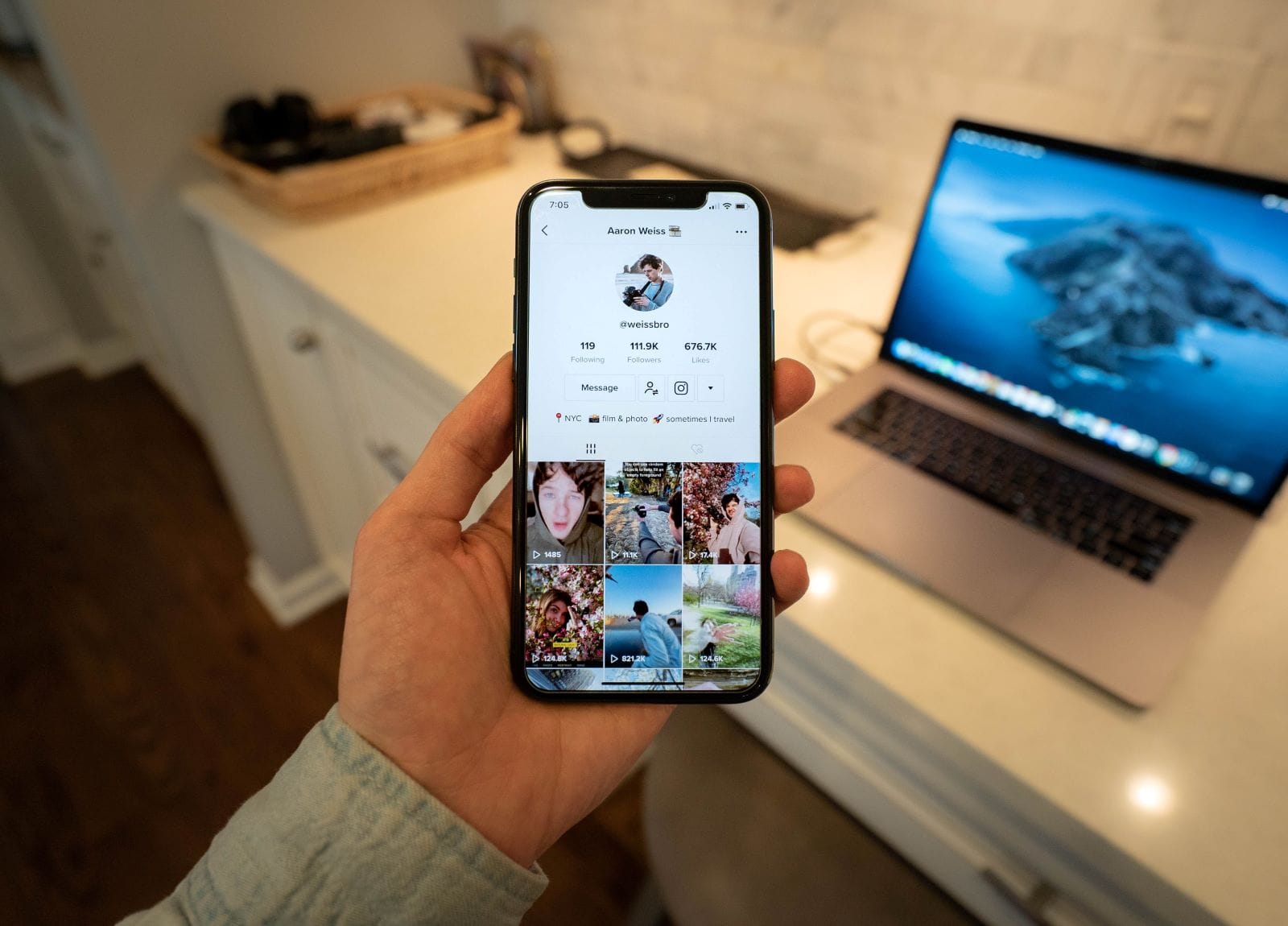 Social commerce is growing, as evidenced by recent feature announcements such as Instagram's Shopping from Creators as well as their upcoming affiliate feature. TikTok also took a major step recently, announcing an expanded partnership with ecommerce platform Shopify, including a new feature called TikTok Shopping. This major move will undoubtedly ripple through the social commerce sphere, and every business on TikTok needs to take note of its features, availability and benefits. Here's what we know:
What Is TikTok Shopping?
TikTok Shopping will look and function similarly to Instagram Shopping. Brands with a TikTok for Business account will soon be able to add a storefront tab on their profiles, allowing consumers to browse their entire catalog in one place. Brands will also be able to tag products in their own videos, giving viewers a one-click route to featured products.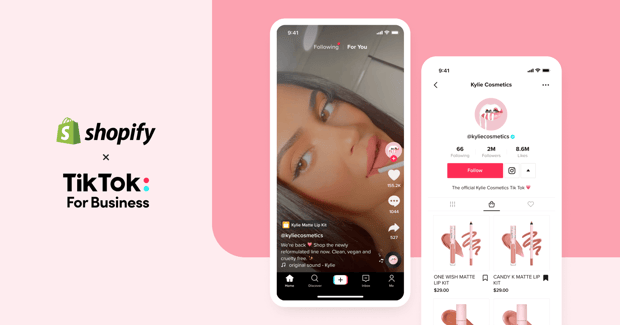 (Image credit: Shopify)
TikTok Shopping will differ from Instagram Shopping in at least one key way, however: rather than the buying process taking place in-app, customers will be redirected to the merchant's site to complete their transaction with Shopify. Whether TikTok plans to later unveil a native checkout process, as Instagram did with Instagram Checkout, is currently unknown.
Who Has Access to This New Feature?
Currently, TikTok Shopping is in a pilot testing stage. A selection of Shopify merchants in the U.S. and U.K. now have access to the feature, including major beauty line Kylie Cosmetics, with Canadian pilot brands coming in the next few weeks. Here's a look at how this Shopping tab will appear, from the Kylie Cosmetics TikTok profile: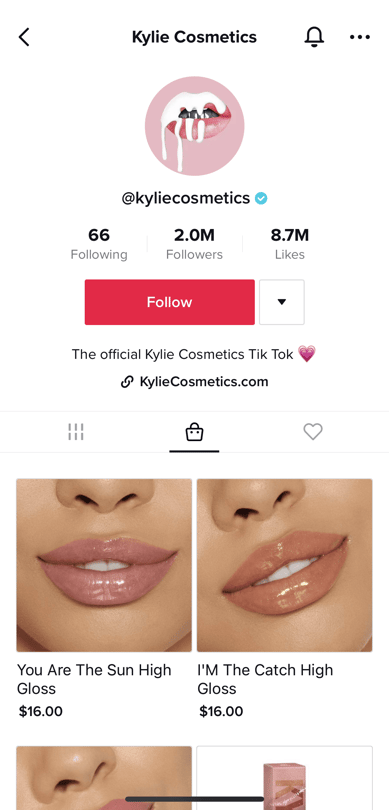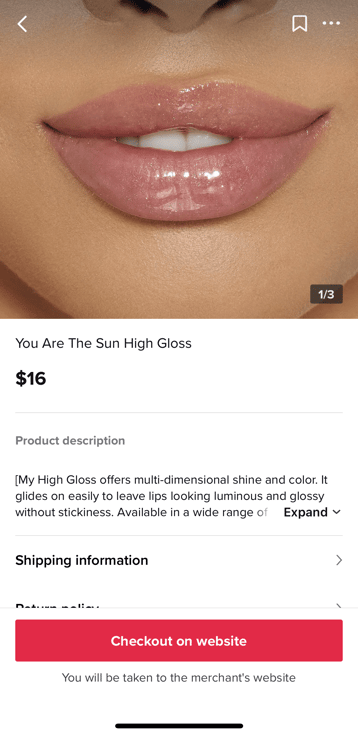 A broader rollout has yet to be announced, but the ultimate goal is that any Shopify merchant with a TikTok for Business account will be able to use the feature. If you're interested in trying out this new feature, Shopify has announced it will allow its merchants to request early access to the TikTok Shopping pilot. Access can be requested from Shopify's TikTok channel.
How Can TikTok Shopping Help Your Brand?
Utilizing product tags is one of the most convenient ways to make product discovery and purchasing seamless. With easily clickable product tags seamlessly integrated into your TikTok content, consumers can land on your product page in even fewer taps than before. The fewer barriers to a purchase, the more likely you are to make a sale.
This same principle also applies to TikTok storefronts — having your products conveniently located on your profile page involves fewer clicks by the consumer, which could translate into better conversion rates. Social commerce sales in the U.S. are projected to rise to $36.62 billion in 2021, a growth of nearly 36% from 2020. TikTok jumping on the bandwagon as such a popular social network — with over 1 billion active users worldwide — should strike every brand as a huge opportunity to increase social commerce revenue.
There are questions we still do not have answers to at this stage in the game; for example, it's unclear if the update will eventually work with seller websites not powered by Shopify. At this moment, however, TikTok Shopping appears to be an extremely helpful tool for brands aiming to increase their social commerce revenue.
If you're looking to scale your TikTok presence ahead of the TikTok Shopping update, Statusphere can help. Our social media marketing experts are well-versed in TikTok campaigns, and we'd love to alleviate some of the stress on your marketing team. Give us a shout to find out what our specialists can do for your TikTok strategy today.