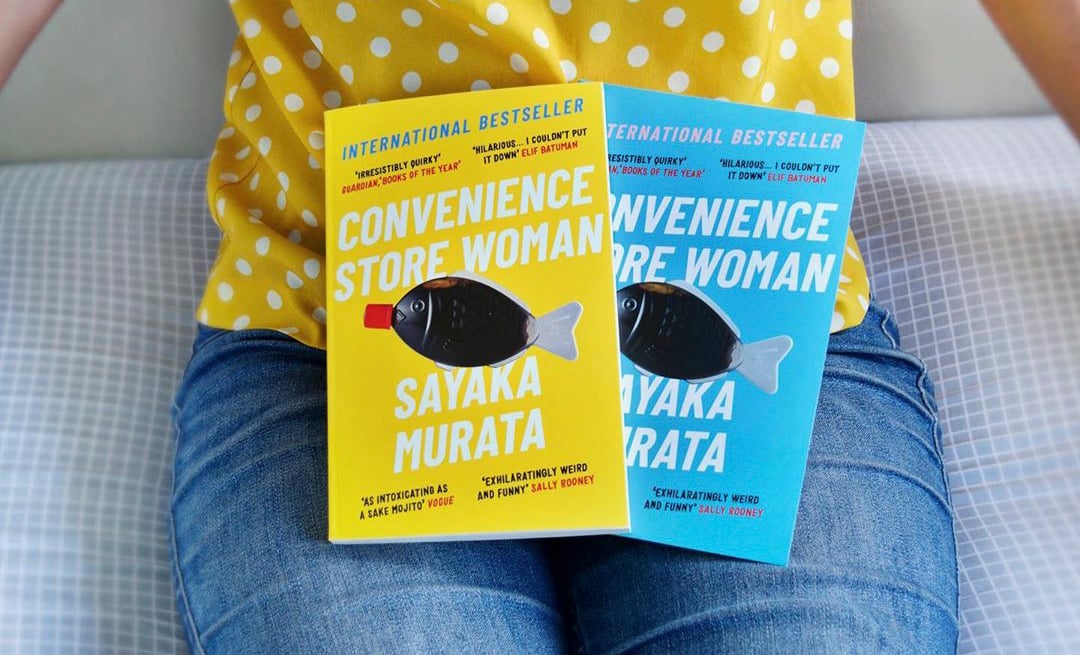 Remember the Scholastic Book Fair? It was only the best day of the school year! You and your classmates clamoring for the latest and greatest books in an apple juice-induced frenzy... It was a simpler time.
Thankfully, adulthood doesn't mean leaving book fairs behind. The BookExpo is the grownup version of the Scholastic Book Fair. This is where publishers go to debut their new titles. Even Scholastic was there – the nostalgia was real!
At BookExpo, we had the chance to chat with editors, brush elbows with authors and see what's coming to a bookstore (or a Kindle) near you. We selflessly fought through paper cuts to bring you the best new books out this summer – and titles you should keep an eye out for later this year.
Books For The Fashionista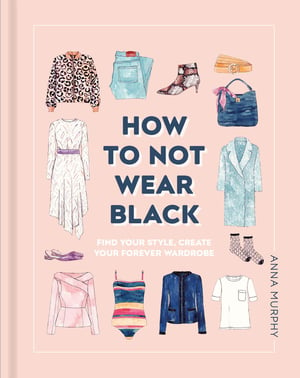 By: Anna Murphy
On Sale: September 3, 2019
We're told every woman needs a LBD in her closet. But if you're anything like us, black can quickly become your go-to for every occasion. Fashion editor Anna Murphy (@annagmurphy) helps you define your personal style – without always resorting to black.
Arsho Baghsarian: A Life in Shoes
By: Helene Verin
On Sale: Now!
Arsho Baghsarian designed the kind of shoes Carrie Bradshaw would choose over Mr. Big. Arsho spent 40+ years working behind the scenes at prestigious fashion brands with men's names on the label, like Christian Dior, Andrew Geller and Stuart Weitzman. This book celebrates her creative genius with a collection of sketches, prototypes and runway-ready footwear.
By: Suzi Weiss-Fischmann
On Sale: Now!
As the co-founder of nail polish giant OPI, Suzi Weiss-Fischmann is the woman behind your favorite shades. I'm Not Really a Waitress (named after OPI's best selling color) details her inspiring story from fleeing Communist Hungary to becoming a beauty industry game-changer.
Books For The Goal Digger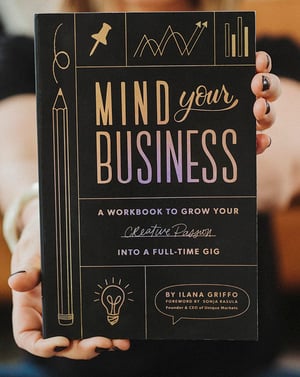 By: Ilana Griffo
On Sale: Now!
Mind Your Business is an interactive workbook for creative spirits, go-getters and entrepreneurs who want to turn their creative passions into money-makers. Author (and girl boss) Ilana Griffo shares her formula that helped turn her side-hustle into a six-figure business along inspiration & advice from other entrepreneurs. You can find this little black book at Anthropologie stores later this month.
By: Shelley Paxton
On Sale: December 31, 2019
Former Harley-Davidson executive Shelley Paxton lived a successful life by most definitions – impressive job titles, money, traveling the globe. But she felt a lack of fulfillment that eventually spiraled into illness, divorce and addiction. Soulbbatical details how Shelley walked away from her 26-year career and embarked on a journey to reconnect with her true purpose.
By: Wendy Wood
On Sale: October 1, 2019
Did you give up on your New Year's Resolutions before Valentine's Day? It's okay, we did too. That's because when we want to change something about ourselves, we often rely on willpower (aka our conscious mind) instead of our unconscious mind – according to new research. Good Habits, Bad Habits dives into how our unconscious mind works to form long-lasting habits. A mix of neuroscience, case studies and lab experiments, this book offers a scientific explanation for our daily behaviors as well as practical solutions for how we can live our best lives.
By: John Lee Dumas
On Sale: Now!
Meet your pocket-sized life coach. Whether you're an aspiring business owner or a student who wants to pass your Chemistry final, this interactive journal will guide you every step of the way. It provides you with a framework, holds you accountable and puts you on the right track.
Books For The Nasty Woman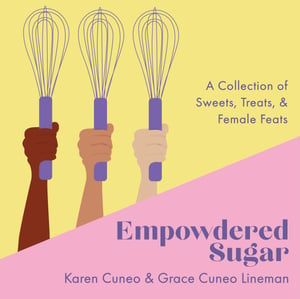 By: Karen Cuneo, Grace Cuneo Lineman
On Sale: September 17, 2019
This clever cookbook encourages you to burn your bra, but never your cake! Empowdered Sugar celebrates strong, influential women throughout history with 80+ cheeky treats inspired by their feats. Think: Jane Goodall Monkey Bread and Missy Elliot Shoopa Dupa Fly Pie.
By: Amanda Montell
On Sale: Now!
This book is as entertaining as it is thought provoking. This tongue-in-cheek perspective on linguistics looks into the origins of common slurs – like bitch, skank and slut – to shed some light onto the biases that shadow women in our language, culture and consciousness.
By: Stefan Bollmann
On Sale: Now!
What is it about women reading that fascinated so many artists? Women Who Read Are Dangerous is an artsy look at how women and books were seen as a radical combo throughout history. It covers literate ladies as depicted by artists you might remember from humanities class – like Henri Matisse and Rembrandt.
Books For Motherhood Mavens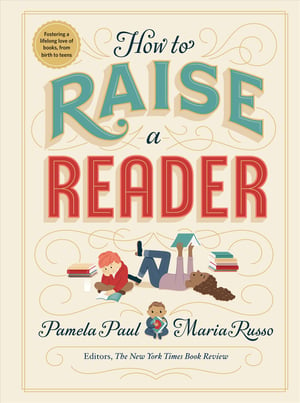 By: Pamela Paul, Maria Russo
On Sale: September 3, 2019
In an era of smartphones, it can be tough to encourage kids to read. This is a parent's guide to raising a lifelong reader, packed with practical ideas for babies, teens and everyone in between.
By: Beth Ferry, The Fan Brothers
On Sale: September 3, 2019
This gorgeous hardcover picture book is the perfect bedtime story to cuddle up with. It's an autumnal twist on The Giving Tree for a new generation of readers.
The Wonder Weeks: A Stress-Free Guide to Your Baby's Behavior
By: Xaviera Plas-Plooij, Frans X. Plooij, Hetty van de Rijt
On Sale: September 10, 2019
The Wonder Weeks is a must for millennial moms. You may have already heard of 'The Wonder Weeks' from the popular mobile app or Facebook group by the same name. But this September comes the revised and updated paperback version of the 2017 best-seller for a handy offline companion.
This book explains (and predicts) how babies experience their first 20 months of life. Fussy at five weeks, cranky at 19-weeks and clingy at a year – it's all in there. With behavioral research we are able to anticipate much of a newborn's fussiness, which is a game-changer for any new parent.
Books For The Hostess With The Mostess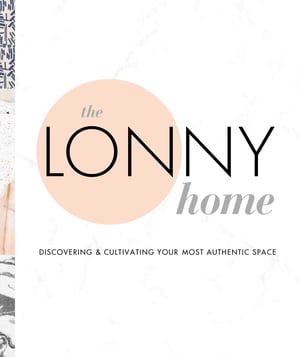 By: Sean Santiago
On Sale: Now!
All those decor ideas you see on Pinterest are great for inspiration, but how do you cut through the noise and create a home that fits your space, personality and budget? Let The Lonny Home – from the folks at Lonny Magazine – help you craft your ultimate living space. This chic coffee table book is perfect for the girl who binged Tidying Up with Marie Kondo in one sitting.
By: Ashley Rose Conway
On Sale: July 2, 2019
Rosé all day! From beach parties to boozy brunches – this charming book by cocktail maven Ashley Rose (@craftandcocktails) has plenty of recipes for favorites like the Rosé-Aperol Spritz and Frosé. Plus, there are stylish entertaining ideas, food pairings and a wealth of insider know-how for lovers of this summery pink drink.
By: Shayla Copas
On Sale: Now!
Every day can be a celebration thanks to Four Seasons of Entertaining. This elegant book brings to life party ideas, tabletop settings and themed menus – all with a Southern flair. It covers traditional gatherings, like Thanksgiving and Christmas, as well as less conventional dinner party occasions, like Cinco de Mayo and the Kentucky Derby.
Books For The Fiction Aficionado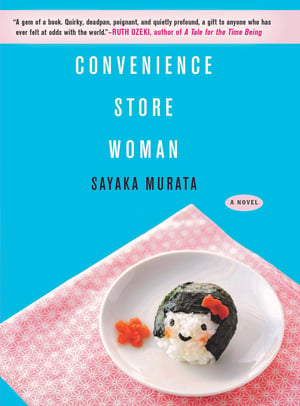 By: Sayaka Murata
On Sale: Now!
Convenience Store Woman is the English-language adaptation of the Japanese bestseller. This strange and eccentric novel follows a 36-year-old single woman who has worked at the same convenience store for 18 years. Our protagonist is perfectly happy at her ho hum job, but the people close to her pressure her to find a husband and a proper career, prompting her to take desperate action.
By: Leigh Bardugo
On Sale: October 1, 2019
Ninth House is the first adult title by the bestselling young adult author of Shadow and Bone and Six of Crows. This fantasy thriller follows a young woman who is offered a full ride to Yale under mysterious circumstances. (À la the college admissions scandal, but more sinister and without Lori Loughlin.) It's a tale of power, privilege and the cultish activities of the Ivy League elite.
By: Jojo Moyes
On Sale: October 8, 2019
Set in Depression-era America, this novel follows the story of five extraordinary women and their journey through the mountains of Kentucky to deliver books as part of Eleanor Roosevelt's traveling library.
Books For The Health Guru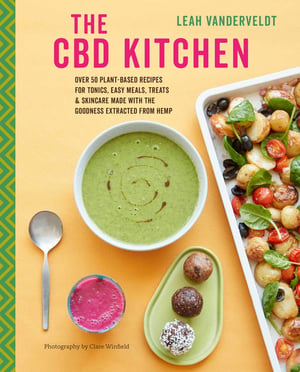 By: Leah Vanderveldt
On Sale: Now!
CBD oil has made its way out of grungy head shops and into high-end skincare, supplements and even cuisine! This cookbook demystifies this intriguing ingredient and offers 50+ plant-based recipes with CBD. These easy recipes include everything from smoothies to savory meals. Plus, there are even skincare remedies – like an anti-inflammatory face mask and a coconut oil moisturizer.
By: Sarah Adler
On Sale: November 19, 2019
Instagram influencer Sarah Adler (@simplyrealhealth) shares her favorite #antidiet recipes and inspiration in her latest cookbook. All of her recipes are gluten-free, and most have five ingredients or fewer.
By: Rachel Scott
On Sale: November 19, 2019
Designed for women who don't have time for an hour-long yoga class, this tabbed guide allows you to quickly learn new yoga poses and refresh yourself on old favorites.
Books For The Spiritual Sister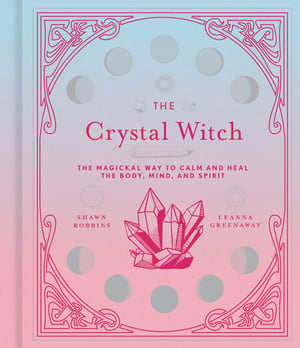 By: Leanna Greenaway, Shawn Robbins
On Sale: November 5, 2019
If you couldn't get enough of The Chilling Adventures of Sabrina on Netflix, this one's for you. This book explores the magical properties of commonly used crystals, and shows you how to incorporate gemstones into your daily rituals.
By: Ian Morgan Cron, Suzanne Stabile
On Sale: Now!
Ignorance is bliss – except when it comes to your self-awareness. What you don't know about yourself can hurt you, your relationships, and even your relationship with God. This book applies Christian teachings with your Enneagram personality type for a personalized approach to becoming a wiser, more spiritual person.
By: Roni Jay
On Sale: July 2, 2019
You are a goddess, embrace it! Harness the power of feminine goddesses with this guide for the modern-day woman. This book comes with complete instructions for more than 50 rituals – for love, fertility, bereavement, justice, prosperity, protection, healing, and more – so you can enlist the help of your desired deity.