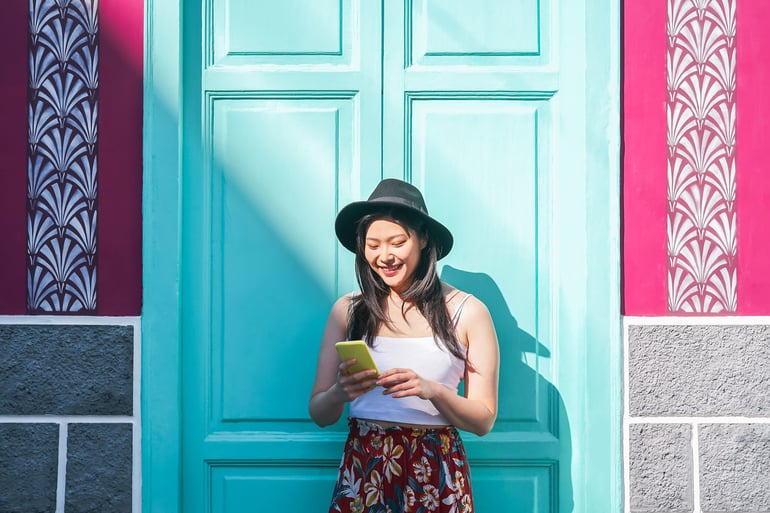 When it comes to the world of influencer marketing, choosing the right type of influencer can make all the difference. It can boost your brand awareness and engagement, while introducing your brand to thousands of new customers. So, what types of influencers are out there and what can they do for you? Here are a few reasons to consider each type of influencer and how they could be the perfect fit for your brand.
Celebrities
When most people think of influencer marketing, celebrities are usually the first example to come to mind. Although celebrities have a high follower count, they usually come with a low engagement rate. That's why when it comes to working with influencers, bigger isn't always better.
Celebrity endorsements are also pricey, and this isn't always an option for smaller companies or startups. You can end up paying thousands (even hundreds of thousands) of dollars for a post to a scattered audience.
Brand sincerity is also questionable when it comes to celebrity endorsements. Do they really believe in the product, or are they just promoting it for the paycheck? You never really know, and that's definitely something to look out for when you're building your influencer network.
On the flip side, celebrities are great for increasing brand awareness. A single celebrity can have well over 500,000 followers - that can be hard to pass up. Take Kim Kardashian, for example. She promotes a range of different items; one in particular is the SugarBear Hair products. By promoting their vitamins, she is able to get the brand in front of millions of people with just one post.
Micro-Influencers
Micro-Influencers are not only the perfect match for a startup brand, but also for larger brands looking for a more strategic way to target their ideal audience. These types of influencers typically have between 5,000 and 25,000 followers and are known for creating high-quality, user-generated content that your brand can then repurpose for other projects down the road.
Since micro-influencers have a smaller audience, making them a trusted source to many of their followers, their engagement rates are usually higher. Their sincere posts allow them to build relationships with their followers and ultimately influence their decisions. In fact, research has shown that micro-influencers with 5,500 followers have generated 5x more engagement than those with over 100,000 followers.
Industry Experts
Another category to consider is industry experts. While their follower counts can vary, they're perfect for niche marketing as they often cater to very specific parts of larger industries. If you're looking for a trusted voice in the community, industry experts are great at garnering high engagement rates and valued feedback.
These pros can also social-proof your brand. So when potential customers come across your brand online, they'll see that you've been supported by a well-known voice and they'll be more likely to check out what you have to offer. Since their expertise allows them to play a key industry role, they are great for promoting B2B products and services too — which shows that influencer marketing isn't just for fashion and beauty brands like some might assume.
Let's take relationship expert Jen Elmquist, for example. She's been in the game for over 20 years and has a strong background in communication, family and marriage therapy. She would be a reputable source and trusted influencer people could look up to in the marriage and family therapy space.
Content Creators
If you're looking for an influencer who creates user-generated content for specific interests such as beauty, fitness/health, food and tech, then content creators are the best fit for you. The goal when working with these influencers is to utilize their content on your own website, social media and ads. Podcasters, bloggers and Youtubers all fall under this category, so this valuable content can come in many forms. Just make sure the influencer gives you the rights to repurpose their work.
They also come with varied follower counts, which can be beneficial depending on your brand. Ensure your product aligns with the content creator's work and audience so that the partnership reaps great results.
How to Know Which Influencers to Work With
Working with influencers can grow your brand immensely, but only if you find the right ones.
Pay attention to your target audience and the influencers they already follow. Who do they trust? Where do they get their information from?
Choose your influencers based on your goals (brand awareness, UGC, social-proofing, etc.) and what you hope to achieve through the partnership.
Take into consideration how much it'll cost to pay them or if they'll accept free product as payment. Remember: free product isn't always enough to get big influencers posting.
Make sure the influencer has followers who will be interested in your product. It makes both the influencer and the brand look insincere when it's clear the partnership isn't a fit that makes sense.
Knowing about the different types of influencers and who will be best for your brand is essential. While it might be a long process, it's worth it for getting better results. At Statusphere, we match brands with the right influencers to ensure you get the most out of your influencer partnerships. Click here to learn about how we do it and to chat with one of our influencer marketing specialists!