Learn how to r
un a successful TikTok influencer campaign that drives sales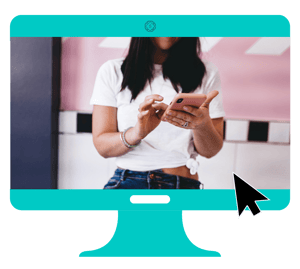 Not sure what TikTok is all about and if it is right for your brand? This webinar covers all the TikTok basics, how it works, if it is right for you, and what type of content brands should be posting on the platform.
We will cover examples of other brands that have run successful campaigns on TikTok, and the different proven ways to get exposure on this new platform. Whether you choose to utilize TikTok to drive sales, get some unique content (or both) you shouldn't miss out.
By the time you are done watching this webinar, you will know:
The basics of TikTok


How we drove 1,000 conversions to our website in 24 hours with TikTok.
Types of TikTok marketing campaigns
How to find and work with TikTok influencers