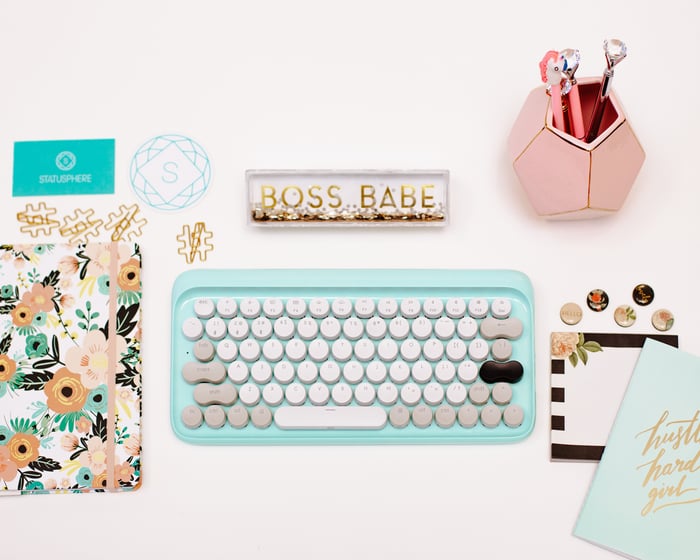 It's almost been a full year of working remotely for most of us, and I don't know about you, but I don't know If I ever want to go back to the office now that I'm in the swing of things. Whether you've been working remotely for over a year now, or if you're just getting started, here are some tips to put your best foot forward and do it well while kicking back in your slippers.
Create a Killer Office Space
If you're still sitting at your dining room table while working 40 hour weeks, I can't imagine it's been a comfortable transition for you to work from home. If you haven't already, this is your sign to invest in a proper set-up because if you're spending a majority of your day here, it's essential that you are comfortable.
A desk and comfortable chair are a great base. I like to decorate my space with colors and photos that make me happy. A moodboard of your goals and visions will help you see your dreams and make them come true. And remember, a clean space is a happy space, so try to tidy up before the work day so you aren't distracted by the mess when you are supposed to be working.
Look Good, Feel Good
We all know the age old saying of "if you look good you'll feel good" and it stands true today. If you love wearing sweatpants, wear them! Being comfy will stop you from getting distracted by little things throughout the workday. Inversely, if you feel your best in a dress, go for it! You're in your home so you are in charge of how you look. Gone are the days of "business casual" and comfort is here to stay!

Tools of the Trade
Most millennials are equipped with a rocking laptop, but if you are struggling to get your job done, I recommend adding a monitor to your space. Having the extra screen is a lifesaver when you have a million tabs open. While you're at it, pick up a wireless mouse and keyboard too. Finger cramps from scrolling around on your trackpad all day are killer, and something like that shouldn't kill your workflow.
Snack Time is Essential
Best part of WFH? Being steps away from the kitchen and no more communal microwaves with odors that just don't go away. What you're snacking on throughout the day can really help your productivity, so we recommend light, but delicious, options such as PopZero Popcorn, Madegood granola on top of yogurt, and Awake Chocolate for when you deserve a little treat after sending one email.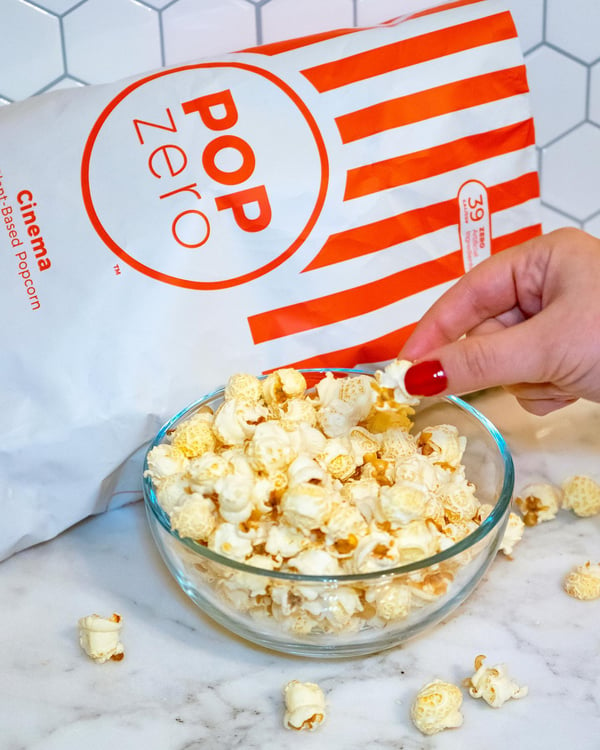 Take the Water Cooler Conversations to Zoom
Socializing during the workday can sometimes be a big highlight. If you're missing catching up with your co-workers, schedule a few 15-minute conversations every once and a while to get your daily dose of socialization for the day. We promise it won't hurt your productivity -- it might even motivate you to try something new!
Working from home is the new norma, and whether you love it or hate it -- it's here to stay. Make the most out of your WFH experience and you might just fall in love.