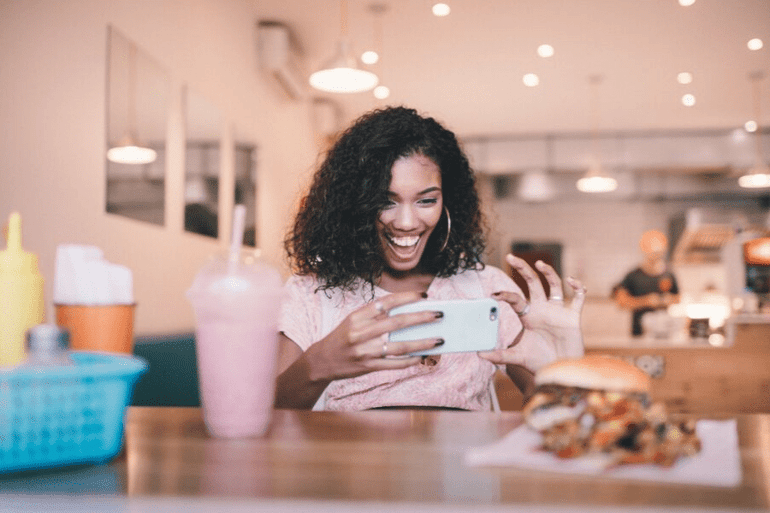 Choosing between social media platforms for your influencer campaigns can take some time. Do you want the ease of Instagram scrolling or the more engaging YouTube content? Just because Instagram influencers are at the forefront of most strategies, that doesn't mean YouTube influencers should be passed over. Here are some things to help you decide which platform will serve better for boosting your campaign.
Instagram Statistics
The 50 most followed influencers on Instagram have a combined following of

2.5 billion

.




While the most followed influencers aren't always the ones your brand should be after due to their less engaged following,

they do have a lot of reach

.

Instagram has

14.5 million

sponsored posts, making influencer marketing on Instagram a $1 billion industry.




While this means it's a saturated market, it also proves that the platform has great qualities that lead to it being lucrative.

According to a

survey of 20,000+

digitally savvy women, 48.4% use Instagram to engage with influencer content.

Following your favorite lifestyle or beauty blogger on Instagram makes it easy to see get inspiration and see recommendations on what's new and trending in the market.
7 out of 10

YouTube subscribers say they relate better to their favorite YouTube content creator than to traditional TV or movie stars. 40% of millennials believe their favorite YouTuber understands them better than their friends.


The niche communities that have grown out of YouTube have allowed for highly specific content creators and subscribers. Whether you're into organic skincare or sustainable fashion, there's a YouTuber out there making content just for you.

Videos created by the top

25 YouTube stars

were viewed 3x more, commented on 12x more, and resulted in 2x as many actions than videos from traditional celebrities.


That's because people view YouTube stars as their friends, while traditional celebrities still have that degree of separation.
24.6%

of the respondents in a survey said that they prefer using YouTube to engage with sponsored content.


This is probably because YouTube allows the focus of the video to be on a more specific topic that contains a sponsor while posts on other platforms are usually only about the sponsor.
What to Consider
The three R's of marketing, Resonance, Relevance and Reach, are a great foundation for identifying which platform your campaign will work best on.
Resonance – The potential engagement an influencer can generate from an audience that's relevant and valuable to your brand. This is measured from likes and comments on an influencer's post.
What You Should Consider: Does video or photo content resonate more with your audience? Do the influencers you plan on working with have better engagement on YouTube or Instagram?
Relevance – How many of your target customers are using each platform, and which influencers are they following.
What You Should Consider: Is your target audience using Instagram or YouTube as their primary social media platform? Are they consuming influencer content on those platforms?
Reach – The number of people you can potentially reach using the influencer's content on the platform. This can be measured by the follower counts of the influencers you plan to work with.
What You Should Consider: Are more influencers reaching your target audience on Instagram or YouTube?
What Makes YouTube Great for Influencer Marketing?
YouTube is the second most visited webpage in the world, with 1.9 billion monthly active users. This makes it prime real estate for influencer campaigns. It's a great source for beauty, fitness, food, travel and several other niche markets. As we pointed out earlier, these niches can evolve, continue to get more specific and gain popularity every day.
It is also important to note that video marketing accounts for nearly three-quarters of internet traffic today. Videos are high-quality, evergreen, search-friendly and have long lifespans. A sponsored YouTube video can do wonders for your brand, not only in sales but also in recognition! Video content allows for longer, more in-depth content to showcase your products being used. Influencers on YouTube have perfected the art of making sponsored content authentic and fun to watch. Check out our blog on finding the right micro-influencers on YouTube here!
What Makes Instagram Great for Influencer Marketing?
Content on Instagram can be consumed quickly and require you to shell out less money for content creation. Stories on Instagram and live videos are great for consumers who do not have the time to watch long videos. With these benefits in mind, features like IGTV and Story Highlights have further increased the attractiveness of Instagram as an influencer marketing platform.
Instagram's video game has really been upped a level. Now it's easier to post long-form content for an already active audience. Story Highlights allow influencers and marketers to retain some of their featured Stories permanently, which makes it easier to justify spending time on creating content for Stories specifically. The versatility that Instagram provides, from Stories and videos to high-quality photos is a really big reason why brands love utilizing the platform.
Which Should You Choose?
Taking the benefits of both platforms into consideration, you really can't go wrong. While YouTube serves up a better way to share long-form content and more information, Instagram allows for a quicker reach to your niche audience. By remembering your goals and the three R's of marketing, you can easily determine which platform best suits your brand's strategy, content format and target audience.
Now that you know the merits of each platform, you're ready to start building a killer influencer marketing strategy. Just don't underestimate everything it takes to make influencer campaigns successful. If you have any questions about elevating your brand's online presence, or need help getting started with influencer sponsorships, click here to chat with one of our influencer marketing specialists!