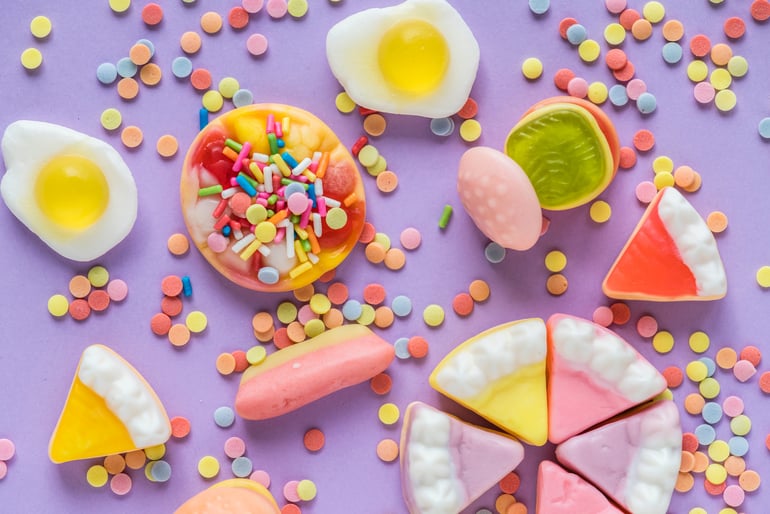 It's hard not to get excited when you see a giveaway or contest pop up on your feed. The thrill of possiblywinning something is what drives tons of social media users to participate – which is a creative way for brands to get responses from their audience. Running an Instagram contest or giveaway is great for brands because they can increase brand awareness, attract new followers and customers, and increase engagement. Let's go over the similarities of Instagram giveaways and contests, and how they differ.
Instagram Giveaways
Instagram giveaways are based on the type of action that you want your followers to take and what you are trying to spread the word about. You could do a giveaway to promote a new product and generate hype around the launch. Or also to celebrate important mile-markers (however big or small you want those to be). To show your followers how much you appreciate their support, consider running a giveaway at 10K, 100K or 1M followers!
Instagram giveaways are different from contests because they do not typically require followers to do anything complicated to enter and winners are almost always selected randomly. Giveaways usually consist of having the brand's followers perform very simple, quick tasks that followers can do in an instant as they are scrolling through Instagram.
To participate in a giveaway, users will usually be required to "like" the photo about the giveaway, leave a comment under the photo, follow the brand and any influencers who are sponsoring the giveaway, and possibly tag friends in the comments of the post as well. Brands might also ask their followers to repost the giveaway image on their own pages and tag the brand as a way to enter the giveaway. (Always make sure the prize is worth the required action!)
Instagram giveaways tend to award the winners with small sized or small-value items from the brand since the requirements to enter are so easy to complete. Giveaways also tend to have a handful of winners whereas contests generally choose just one winner of a larger prize.
Instagram Contests
Contests are very similar to giveaways and can operate the same way. While contests can include all the requirements of a giveaway, they'll usually involve extra steps to win bigger, more high-value prizes. For example, the winner of an Instagram contest can win a years supply of product or an all-expenses paid trip to one of the brand's events.
Instagram contests require more work from their followers, such as having them take and post a photo on their own Instagram account, create a video or share a personal story depending on the contest's theme. An Instagram contest will generally also run for a longer time period than a giveaway as all the submissions need to be submitted and judged.
Instagram contests must also include the following:
A disclaimer stating that the contest is not sponsored or endorsed by Instagram

The brand name within the post to specify they're the ones sponsoring the contest

The dates that the contest will run

Guidelines of how to enter

Any restrictions that the contest may have

When and how the winner will be announced

How the prize will be awarded to the winner
While the two may seem pretty similar (not helped by the fact that they are sometimes used interchangeably), contests and giveaways are whatever your brand wants them to be! Just keep in mind the value of the prize and steps entrants will need to take to enter and win before making your announcement post.
Tips For Choosing Rewards
You should always pick a prize that makes sense for your brand and target audience. Avoid general prizes like Amazon gift cards or an iPad because they run the risk of attracting people outside of your target audience just looking for free stuff. We recommend giving away your product or a set of products that make sense for your audience. For example, if you're a swimsuit line, put together a prize package of sunscreen, sunglasses, a towel and anything else the winner would need for a relaxing day at the beach or by the pool.
In some cases, giving away a general prize like money makes sense. For example, for a contest Dominos required users to post a picture using their contest hashtag, #PieceofthePieContest, to show how much they loved the brand. In this case, having money as the prize works because participants are required to engage with the brand and show that they're a "superfan." This prevents a surge of new followers who are just after the prize money and don't actually have an affinity to the brand.
For any brand looking to engage more with their followers, running giveaways and contests can make a huge difference. For more information on how to build engaging giveaways and contests and how to get the right influencers posting about your brand, contact Statusphere to speak to one of our influencer marketing specialists!