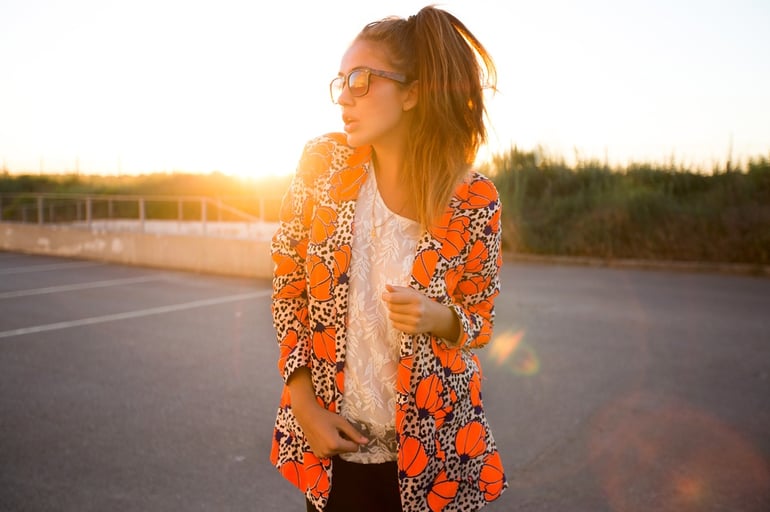 Since Instagram is considered one of the best social platforms for engagement, your brand should make it a priority to utilize the platform to its fullest potential. There are a variety of different ways to increase your Instagram engagement rate, but here a few easy and effective methods you can implement right away.
Use Hashtags
Hashtags are vital when it comes to your engagement rate. Make sure you are using relevant hashtags that relate to your brand and products. You can use up to 30 hashtags, but engagment significantly increases with about 11 (we recommend utilizing all 30 if possible).
If you're going to use that many, make sure to keep the post looking clean. You can do so by posting your caption and commenting the hashtags below it, or space out the hashtags below your caption so they aren't immediately visible and overwhelming. Just make sure that if you post it in the comment section that you post it immediately after posting your photo (hashtags show up in chronological order from when the photo was posted, NOT when the hashtag was added).
Another easy trick is to try specific hashtags. For example, the hashtag "#makeup" might be super popular, but that also means your post can easily get lost among tons of others. Try using a more specific hashtag that's relevant to the content like "#naturalmakeup" or "#weddingmakeup."
Don't Post More than Once a Day
Since the big instagram update a couple months ago, instagram has completely changed who it shows your content to. Instead of showing it all in chronological order, it shows it in order of what instagram thinks the users "want" to see (similar to Facebook). We have noticed that if you post more than once in a day, instagram will show both of your posts to less people (almost as if they split your reach between the two posts). So if possible we recommend posting 3 - 7 times a week, but never more than once a day.
Put Calls to Action in Your Captions
Including a call to action is one of the easiest ways to engage your audience. For example, you could ask them questions to respond to like, "Which lipstick is your favorite?" on a photo of different shades of your lip products. You can also start a discussion in your photos' comments like "Tell us your favorite fall fashion trend." Prompting your followers with simple questions or topics that they'll want to discuss will easily drive up your engagement rate. By asking these questions, you are not only getting your followers to communicate with your brand, you're also building a community through your posts.
Find the Best Time of Day to Post
Look in your instagram analytics (you will only be able to see them if your account is a "business" account). Here you will be able to get data on when most of your followers are on instagram. Use this data to plan your posts. Because everyone has different followers this will vary.
Run Contests and Giveaways
Contests go hand-in-hand with calls to action, but take it a step further. They will likely spike your engagement rate by comparison, and can be a really effective way to gain a new following as well. If you're thinking about hosting a contest, make sure there are a clear set of guidelines to enter listed in the caption of your photo.
You can offer to give away a product in exchange for a comment and follow, driving up your engagement rate with the added bonus of new followers. One idea for comments can be asking the participant to answer a question. An even better idea is to ask the commenter to tag a friend or two in the comments, giving your brand exposure to a new person who is probably similar to your current follower.
Note: Be careful when using these strategies on other social media platforms, as each one has different rules for running contests.
You can even collaborate with Instagram influencers for contests which will expose both your and their audience to each others' content. If you are thinking about utilizing influencers to help increase your Instagram engagement rate, you can use an influencer marketing platform to help manage them.
Respond to Comments and Be Consistent
This one may seem obvious, but it is so easy to forget about and it's absolutely necessary when running a brand Instagram account. It can be easy to slip and not to post for a week or two, so make sure you keep track of how often you are posting. Your engagement rate is going to look a lot better if you're actively engaging too. People will be more motivated to comment on your Instagram posts when they see your account liking and replying to your followers' comments.
These are a few simple ways to increase your Instagram engagement rate, but there are plenty other strategies you can use, including activating social media influencers to get the word out about your product on social media. If you're interested in learning more about how to use influencers to help boost your social media presence,
click here
to learn more.