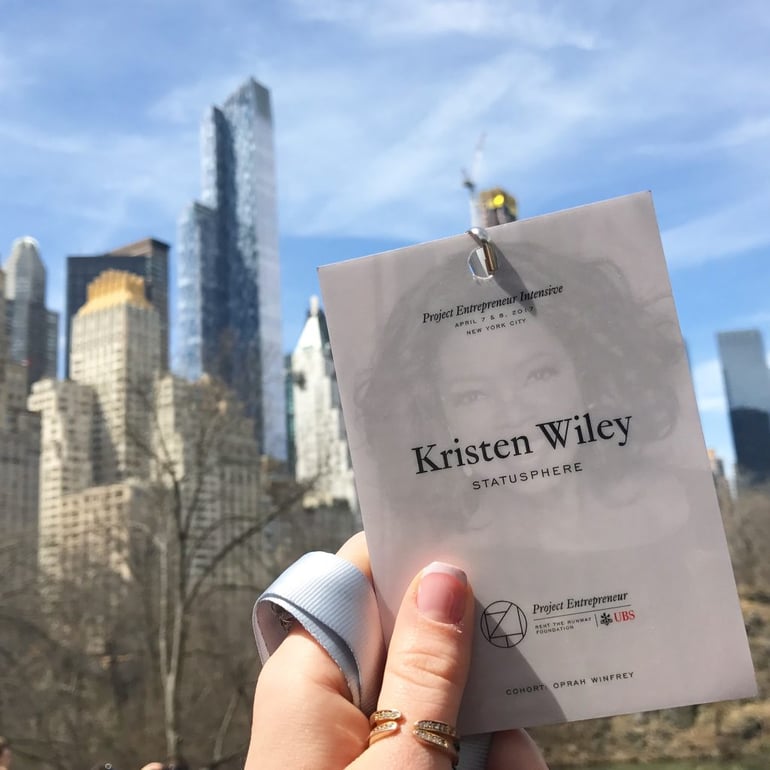 Project Entrepreneur is two incredible days of workshops and problem solving with some of the best entrepreneurs and investors in the business. Each year they select 200 female founders from across the country to attend this event and provide these women the tools, network, and motivation to build scalable companies. Last week I was lucky enough to be one of these female founders. Here are a few of the takeaways from the event.
1. My Favorite Quotes and Tips from the Workshops
"Start small, think big, scale fast" - Sara Blakely, founder of SPANX
"Create a Leadership Development Group of individuals that are different than you" - Soraya Darabi, Young Global Leader of the World Economic Forum
"If you're not failing you're not innovating. Acknowledge the misses and move on" - Donna Levin, Co-Founder of Care.com
"Some of the best product ideas came from connecting with customers right on the store floor." - Marla Malcolm Beck, CEO & Co-Founder of @Bluemercury
Everything that Angela Lee (founder or 37Angels) said during her seminar was a key takeaway, so I will link to the resources on her website: http://www.37angels.com/resources/ . I highly recommend her newsletter and the resources on her site.
2. Female Investors Exist and They are Awesome
I am from Orlando. I love my city, but one thing we are very much lacking are female investors. Having the opportunity to meet with and listen to not one but many female investors was rather surreal. I couldn't help but feel excited and motivated by being surrounded by these women. And although I hope that one day this is not a surreal experience, it gave me so much confidence to see that it really can be done, and it was inspiring to meet so many women that are devoted to investing in other women.
3. Women Make Amazing Businesses
Along with hearing the stories of women like Jennifer Fleiss co-founder of Rent the Runway and Sara Blakely founder of SPANX (the youngest female billionaire), it was also amazing to hear the stories and businesses from the other brilliant women attending the event. I wish I had time to list all 200, but here were some of the awesome women that I met at the event and that I had the pleasure of speaking with (if you were there and want me to add you, just send your snippet to me on LinkedIn).
So, as you can tell, this event taught me many things, but probably my biggest takeaway is to always surround yourself with people that are better than you. Being around these women really raised the bar for me and I look forward to growing Statusphere with everything I've learned.