Each year, hundreds of brands show off their best products at Indie Beauty Expo, and this year's show in NYC did not disappoint. From sesame seed oil to chaste tree berry extract, there's no shortage of interesting new ingredients in beauty. Here are some of the most innovative indie beauty brands you'll see this year!
1. Acaderma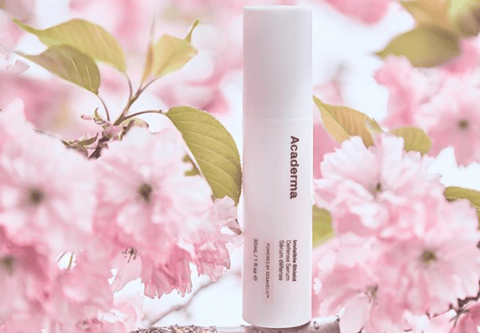 Acaderma was founded by scientists who are focused on finding new and natural alternatives to toxic chemicals, resulting in safer skin health. The new Invisible Shield Defense Serum provides revolutionary antioxidant protection and improves skin appearance through extracts including sesame, peony and summer snowflake.
2. Beautiac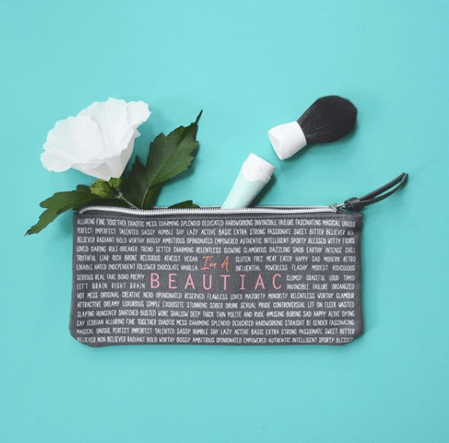 When's the last time you washed your makeup brushes? This cruelty-free subscription service offers monthly replaceable, interchangeable brush heads for their handle, so you can keep your brushes fresh and grime-free. They also offer an antimicrobial carrying case to keep bacteria away while traveling. A must have to keep your beauty tools clean and clear!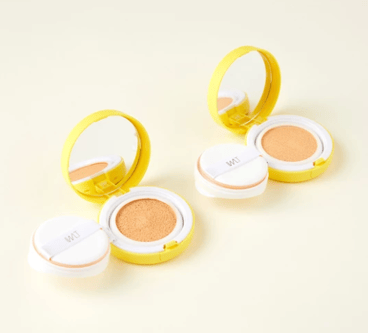 Not only does I Woke Up Like This have cute packaging, but the product formulas are great as well. The May Morning Cushion is a sheer makeup with SPF 50. And with hydrating and brightening ingredients, this product is a no-brainer. The brand was started by Yeon Ah Han, a beauty trendsetter and blogger for the Korean beauty community with a huge fan base.
4. Solara Suncare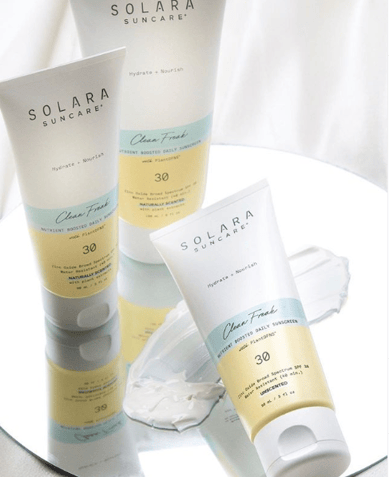 Solara Suncare was founded by a mom with children who were allergic to chemical sunscreens, so she was inspired to create something better. Her mineral-only sunscreens and boosting serums are formulated with naturally quick-absorbing ingredients, but no silicones, no drying alcohols, and no nylons. They are perfect to wear alone or under makeup with no pilling, white cast or greasy texture.
5. Yon-Ka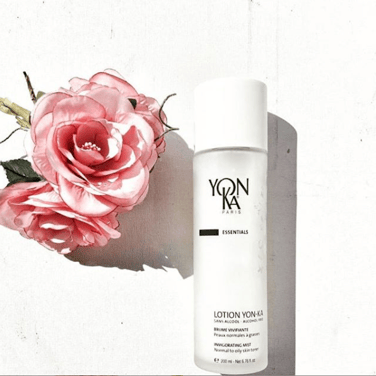 Yon-Ka, a French skincare line found in spas and salons around the world, relies on the power of essential oils and plant extracts combined with actives such as hyaluronic acid and vitamin C to combat aging and skin issues. We loved the Lotion Yon-Ka, which is a hydrating, fine-spray lotion that smells amazing.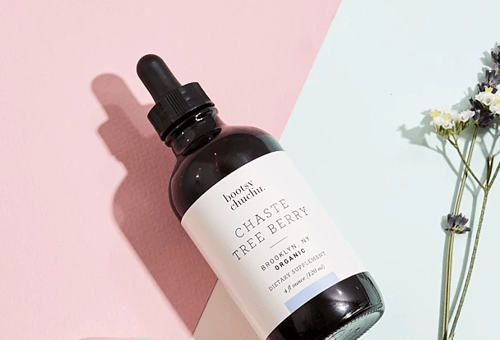 Bootsy was founded to empower women to take control and learn about their hormonal and menstrual health with science-backed and natural products. The Hormone Balancing Elixir was created to help support a healthy menstrual cycle and assist women who suffer from PMS, cramps, menstrual acne and absent or irregular cycles. It utilizes chaste tree berry, which has been clinically shown to inhibit prolactin production to indirectly balance estrogen and progesterone levels.
7. RG Cosmetics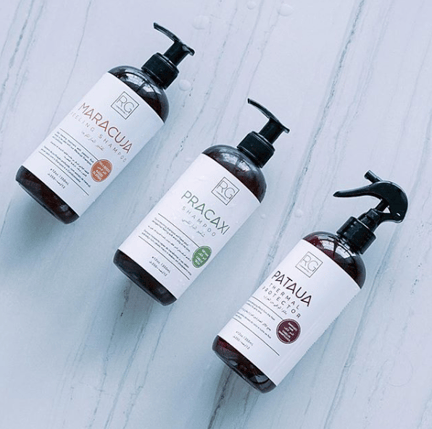 RG Cosmetics is a hair care line started in 2009. Their new line, the Amazon Advanced collection, is formulated using the most powerful ingredients from Brazil - including Maracujá, Pracaxi, Murumuru, and Patauá oil extracts. The line is designed to mix and match, so you can use one product for oily roots, and one for dry ends to bring out the best in your hair.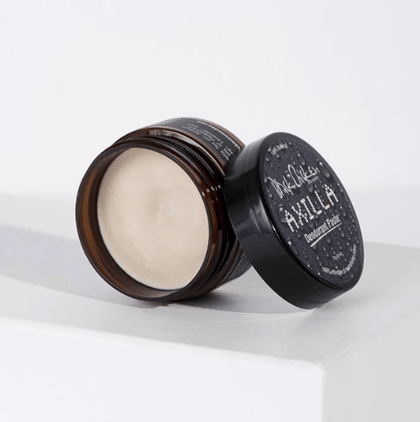 Chey Burch founded Black Chicken Remedies in 2000, when she was suffering from health problems and could not find anything to heal the symptoms. When she examined the products she was using on her body, she was horrified to see the toxic chemical ingredients. She created a line of products intended to make a difference on a physical, mental and emotional level. The Axilla Deodorant Paste is an award-winning natural deodorant with a huge following in Australia.
9. Tropic Labs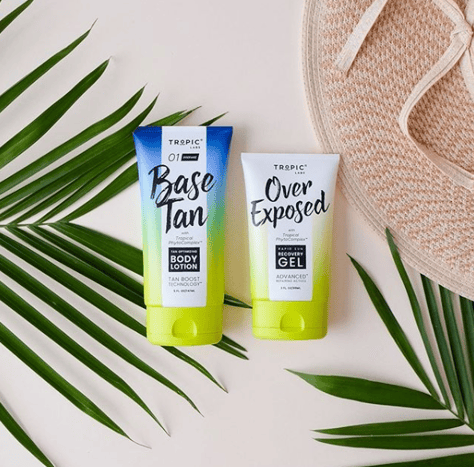 Tropic Labs aims to create the best products and responsible habits so that we can worry less about sun care and focus on enjoying our time in the sun. The Base Tan Body Lotion optimizes tanning by priming skin and maximizing melanin production. The Over Exposed Recovery Gel helps extend your tan and relieves pain from sunburning.
10. Visha Skin Care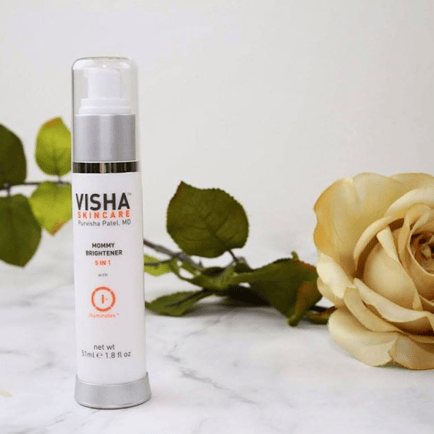 Visha Skin Care was created by Dr. Purvisha Patel, a dermatologist who noticed a need for simple, safe, multi-use skin care products that delivered results in preventing and combatting the aging process. The Mommy Skin Care line includes safe and effective products for both mom and baby. The Mommy Brightener with Illuminotex is ideal for women experiencing hyperpigmentation and acne due to hormone changes, and is hydroquinone-free and completely safe for pregnant women.
11. Mineralgia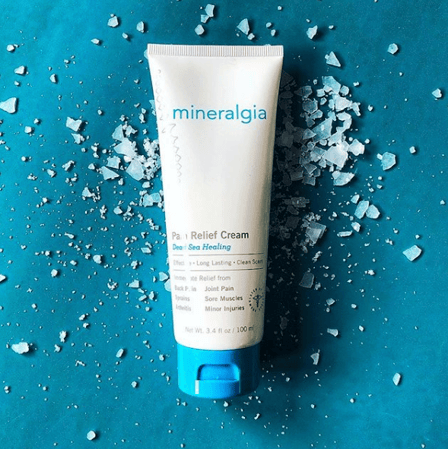 Mineralgia is a pain relief cream created by Dr. Brigitte Rozenberg, a chiropractor in Los Angeles, CA. It harnesses the power of dead sea salt, menthol and camphor, which are FDA approved for pain relief. Massage this cream into your skin for muscle, joint, and back pain. You can even use it for relief from minor injuries and arthritis!
12. Cosmedix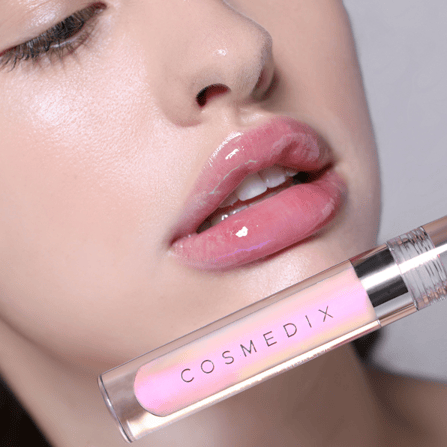 Founded in 1998, Cosmedix was "clean before it was cool." The line is made up of completely clean beauty products, including the new Lumi Crystal Lip Hydrator, which is infused with liquid crystal technology to hydrate the lip area. The naturally iridescent formula also plumps and softens the look of fine lines and wrinkles.

13. InstaNatural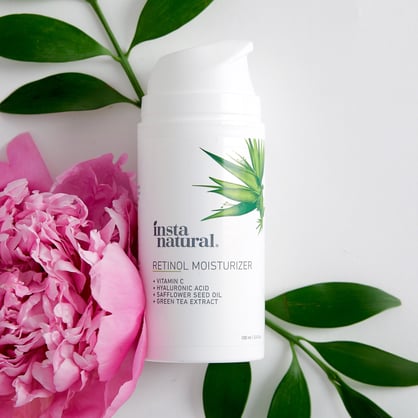 InstaNatural started with their 100% Organic Argon Oil and grew into a line of natural, safe and effective skincare products that make a difference in the skin. They set out to discover a unique blend of ingredients that was safe for all skin types and supports the skin's natural barrier, and created a proprietary botanicals complex that supports skin health. The best-selling Retinol moisturizer also contains vitamin C, hyaluronic acid, safflower seed oil and green tea extract.
14. O'O Hawaii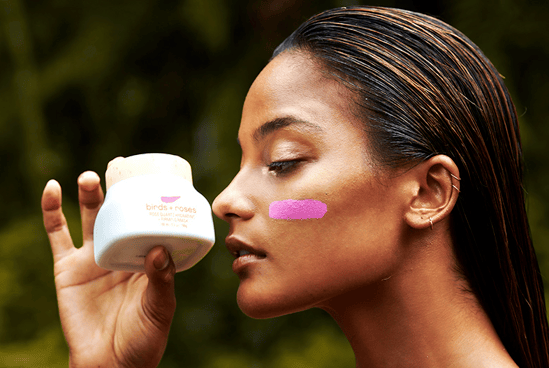 O'O Hawaii was started by Holly Harding, who is a dietitian and has studied with top experts in holistic health and nutrition. All O'O Hawaii products contain only the most high functioning superfood level ingredients from nature that are from non-GMO sources and when available, are grown organically in Hawaii. The Birds + Roses mask is naturally pink and is crystal infused. It softens, firms, minimizes pores, and calms inflammation for healthier looking skin.

15. Winged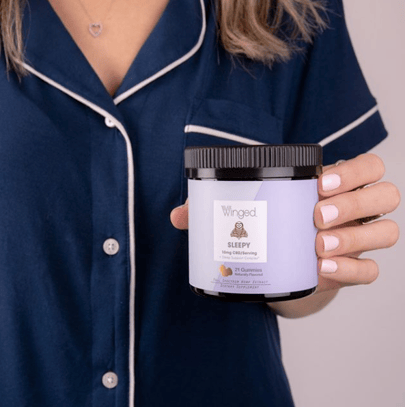 Winged is a vegan-friendly CBD gummy brand for women. "Happiness" helps with PMS symptoms, and "Sleepy" contains both CBD and GABA to enhance sleep quality, as well as melatonin for a great deep sleep. All products contain CBD from full spectrum hemp extract, and are tested by independent labs for potency and purity.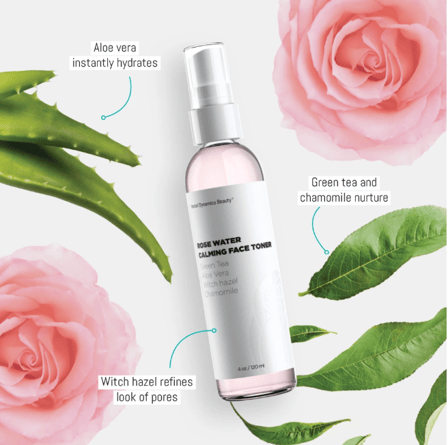 Herbal Dynamics Beauty is focused on bringing natural and effective products to consumers seeking affordable options. The Rose Water Calming Face Toner is naturally bright pink, and offers benefits like brightening, hydration, soothing redness and supporting a smooth complexion.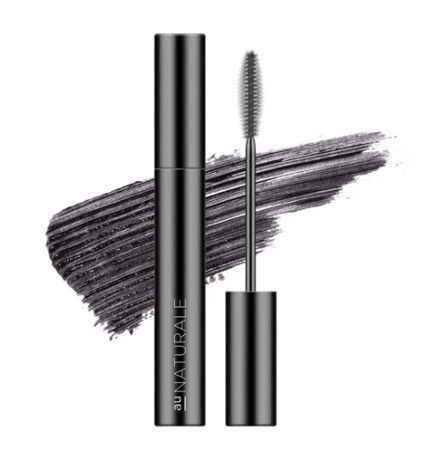 AuNaturale Cosmetics aims to create a "clean color revolution" with very colorful and pigmented clean cosmetics. Founder Ashley Prange set out to create healthy, natural, and ethically sourced ingredients to replace all products in her former beauty routine, and it evolved into a full product line in 2011. The just-launched Bold Statement Vegan Mascara is clean, green and cruelty free mascara that was 8 years in the making.
18. Buffalo Gal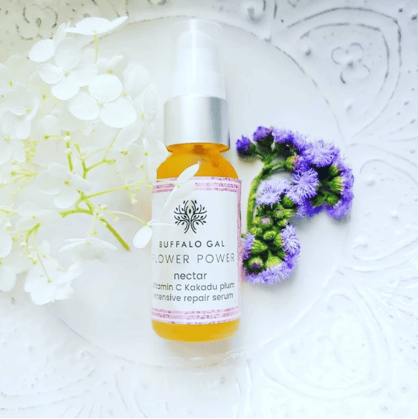 Buffalo Gal was founded by a chemist and holistic practitioner to provide quality, plant-based skincare using natural, organic and vegan ingredients. The best-selling Flower Power Intensive Repair Serum is an organic serum made with fruit, herb and plant based extracts to help skin recover naturally and create resiliency.
We love going to Indie Beauty Expo NYC and getting to see all of the new brands and products. If you attended IBE NYC 2019 or have any new favorite product launches, let us know!