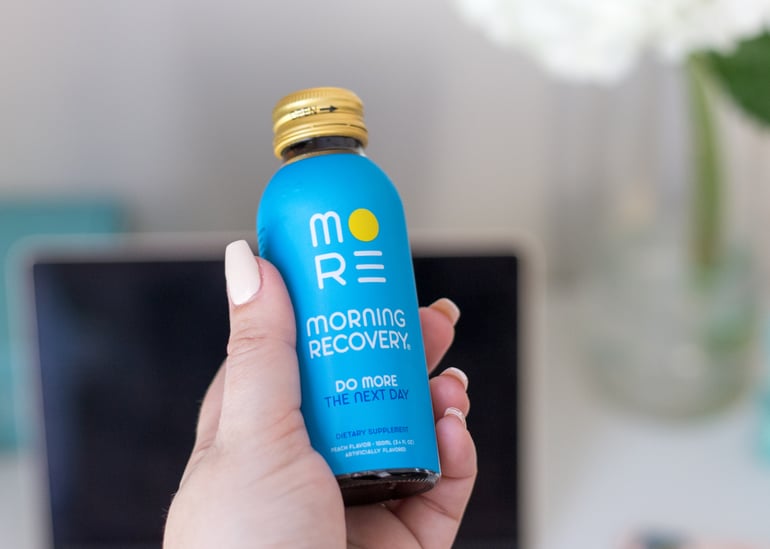 Disclaimer: Due to COVID-19 some of these health and beauty trade shows have been canceled or rescheduled. Check out this blog for virtual experiences you can still attend.
If you haven't already, it's time to check out a health or beauty trade show. Professional trade shows are a great way to stay up-to-date on the latest products and trends in your industry and generate some buzz along the way. These trade shows serve as ideal opportunities to connect with customers in person and highlight what makes your brand unique. Here are 11 of the best health and beauty trade shows your brand shouldn't miss out on this year:
1. Premiere Orlando- Orlando, FL May 30-June 1:
Focusing on beauty, skincare and hair, Premiere Orlando hosts one of the biggest events for discovering new products in the industry. This expo also offers educational conferences, classes and presentations in every category of beauty you can think of. People often attend this trade show to see what's trending in the industry, which makes this the perfect event for a product launch.
2. Cosmoprof North America- Las Vegas, NV June 28-30:
With over 40,000 attendees and 1,415 exhibitors, Cosmoprof is one of the biggest B2B beauty shows in the nation. Spanning over the course of three days, this event features exhibitors sharing the latest products, technology and ideas in the health and beauty industry. Retailers, technicians and businesses come from all over to attend Cosmoprof and experience all it has to offer. Don't miss this trade show if you're looking to get your brand into a retailer.
3. Beautycon- Los Angeles, CA Aug. 1-2 | NYC, NY Oct. 31-Nov. 1:
Beautycon is another well-known trade show where influencers and customers gather to celebrate their love for all things beauty. It's one of the most popular trade shows, boasting an attendance of over 30,000 and 150 exhibitors. Brands from all across the spectrum attend, even large companies such as NYX, MAC, and Target. Beautycon is great for maximizing your brand awareness, influencer marketing efforts or overall sales.
For some of our favorite beauty products from Beautycon NYC - check out this blog!
4. Face & Body Spa Conference- Atlanta, GA Feb. 8-10 | Rosemont, IL July 26-27 | San Jose, CA Aug. 30-31
Face & Body holds the title as one of the largest spa conventions in the U.S. with over 100 exhibitors expected to attend. Seeing as it hosts workshops and features keynote speakers, this event exists to educate industry leaders and keep them up-to-date on what's trending. People flock here to discover new products, which makes this a can't-miss event for growing brands.
5. iSpa Conference and Expo- Las Vegas, NV October 14-16
Networking is a great way to learn about new trends happening in your industry. At iSpa, you're able to connect with other spa businesses to gain insight for your own. This expo offers three days of keynote speakers to cover the best practices for business strategy, customer service and management. iSpa also introduces the newest spa products to advance your business. This trade show is great for health and wellness brands looking to get their products into spas and skin clinics.
6. IMATS- New York September 1&30:
IMATS is an entire show dedicated to the cosmetics industry, this event specializes in teaching professional artists new makeup skills and techniques to use for themselves or their business. Your brand can network with make-up artists working in theater, fashion, editorial, film, TV and red carpet—so if you're a brand that caters to the trained and certified professionals in the beauty world, this is the trade show for you.
7. The Makeup Show- Houston, TX March 21-22:
The Makeup Show is open to all professionals in the cosmetic, fashion or photography industries. Professionals looking to advance their careers have the opportunity to network and learn from some of the best and most experienced leaders in the business. This is another trade show for brands looking to get in front of professionals in the beauty industry, not just beauty enthusiasts.
8. SupplySide West- Las Vegas, NV October 27-30:
SupplySide West specializes in ingredients and solutions for health care and beauty products. This trade show typically has 17,000 attendees and 1,300 exhibitors gathering to learn from and educate the community on the science behind supplements, personal care and nutrition. Including a launchpad, workshops, taste bar and so much more, this show is the perfect opportunity for brands to focuses on educating buyers on the science and strategy behind the ingredients in their products.
9. International Beauty Show- Las Vegas, NV June 27-29:
The International Beauty Show is one of the oldest and most respected trade shows with over 500 exhibitors, hands-on workshops and master classes. Specialists share their expertise with professional attendees on all things beauty, ranging from hair to makeup. Those who come to this trade show have often been attending for years and are highly involved in the beauty industry, so don't miss out on this seasoned group of potential customers.
10. IndieBeauty Expo- Dallas, TX May 13-14 | New York Aug. 26-27:
If you are a startup brand with a very niche market, IndieBeauty Expo is the place to be. From products made with natural ingredients and even fully vegan options; IndieBeauty Expo supports the growth and success of independent beauty brands and entrepreneurs. The expo could be a stepping stone for your brand, allowing opportunities to introduce your products to a large audience, including bloggers/influencers and interested buyers in specific markets.
11. International Salon & Spa Expo- Long Beach, CA Jan. 30-Feb. 1, 2021:
Although the 2020 show dates have passed, mark your calendar for 2021! If you're a brand wanting to learn the latest trends from some of the best beauty educators, look no further. The International Salon & Spa Expo holds award shows, educational classes and of course, plenty of shopping opportunities for the 40,000 industry leaders expected to attend.
Health and beauty trends are constantly changing and your company should always be one step ahead of the game. Whether you want to improve your employees' skill levels, connect with your target audience in person or tap into influencer marketing, trade shows can be an exciting marketing strategy for your brand.
If you're considering influencer marketing and don't know where to start—no need to wait until the next trade show—contact Statusphere today. Our team of influencer marketing specialists are here to help!