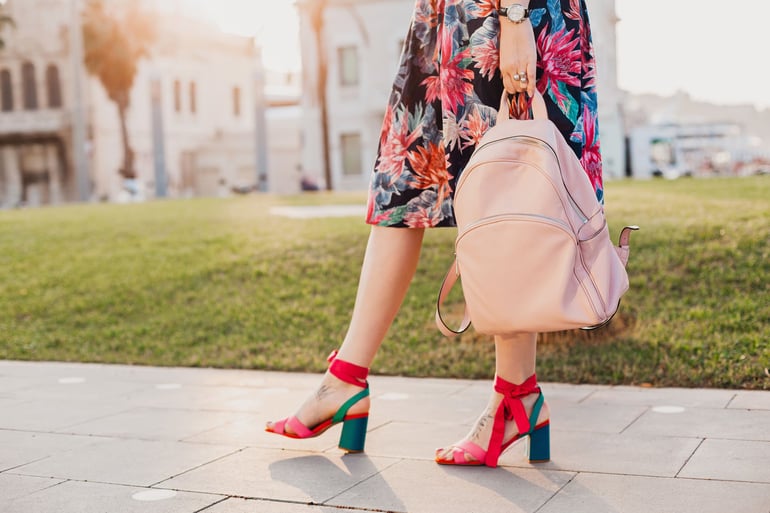 If you are a fashion brand, fashion trade shows are the place to be for introducing your brand to new audiences and showcasing new pieces in your line. Not only is it a chance to drive sales for your brand and shop new fabrics from vendors, you also get to network with other fashion fiends in your area. Check out these seven fashion trade shows to learn more about their appeal and market!
1. STYLEMAX - Chicago, IL (April 7-9)
Located in the windy city, STYLEMAX is one of the best niche women's apparel and accessories trade shows. Brands flock to this trade show to showcase their lines to retail buyers, so if you're looking to get your brand into boutiques, department stores or online shops, this one's for you. Here, they also offer exhibitors marketing opportunities before, during and after their show through sponsored social media, directory advertising and mailing lists. This ensures your exhibitor fee goes further than just your booth.
2. COAST- Miami, FL (June 3-4)
Enjoy the beach and the breeze while in Miami for COAST. With over 400 exhibitors, this trade show houses men's and women's contemporary apparel with the opportunity of bringing small-scale designers and large retailers together. If you're an up-and-coming brand trying to get your footing in the industry, this is the trade show for you.
3. LA MARKET WEEK- Los Angeles, CA (June 17-19)
Jam packed with seminars and demonstrations, LA Market Week offers various floors for different market interests. With children's, men's and women's clothing offered, it leaves opportunity for niche marketing and various material vendors to check out. Market Week also occurs several times a year, so check out their dates and pick the one that works best with your brand's schedule.
4. TEXWORLD USA- New York, NY (July 22-24)
Texworld USA is a large sourcing event for fabric buyers and product specialists. This trade show offers special opportunities for designers and merchandisers to have full control of their product and materials at an affordable price. The event also offers educational opportunities like seminars, session programs and networking events with industry professionals. Even if your brand goes as just an attendee, Texworld is fabulous for discovering trending, new materials and fabrics for future products.
5. NY WOMEN'S AUGUST- New York, NY (August 4-6)
Combining five different women's shows, NY Women's August showcases brands in every category of women's fashion. Whether you're a growing accessories brand or a successful boutique brand looking to expand, this is another trade show that will help you get in front of retail decision makers.
6. MAGIC- Las Vegas, NV (August 12-14)
Get lost in the magic of the world's largest fashion marketplace. With over 60,000 industry workers and vendors expected to attend, MAGIC offers men's, women's, swim and children's apparel. This trade show serves as a hub for trend forecasting and mingling with heavy hitters in the fashion community. Whether it's stylists, bloggers, buyers, designers or manufacturers, you're bound to make some great connections in the biz.
7. FASHION INDUSTRY GALLERY- Dallas, TX (August 21-23)
As a wholesale boutique venue, The Fashion Industry Gallery showcases women's, men's and children's apparel and accessories. Here, retailers look for new trends and offer opportunities to showcase products. Since The Fashion Industry Gallery hosts 5 market events every year that coordinate with the national standard of seasonal shows, brand's have more flexibility when deciding when to attend. (For trade show budgeting tips, check out this blog.)
Things change in the fashion world quickly and attending these trade shows can help you stay in tune with all the exciting things happening in the industry. No matter what stage your brand is in, trade shows are the perfect opportunity to expand and mingle with buyers. Need help growing your network and reach? Click here to check out how Statusphere can help!