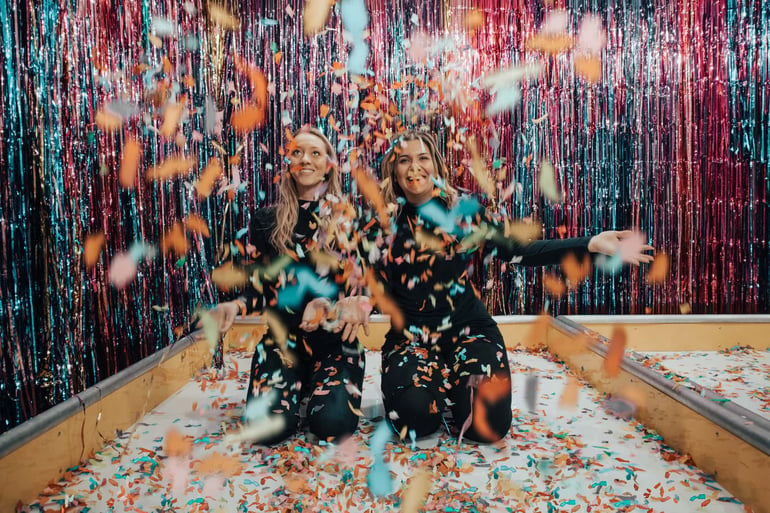 No matter what stage of the game your brand is in, hitting up a beauty, fashion or fitness trade show can be a highly beneficial opportunity for your brand. Trade shows are your chance to meet with retail buyers, connect with your target audience in person and see what's new and trending in your industry. With all the trade shows available for every industry, there's bound to be one suited for the phase your brand is in. Check out these beauty, fashion and fitness trade shows and see which one you need to put on your calendar ASAP!
Choosing a Trade Show:
Let's be real, exhibiting at a trade show isn't cheap. With expenses like shipping products, designing and building your booth and travel costs, it all adds up. That's why it's important to consider the following when deciding which trade shows are best for your brand:
Whether it's B2B or B2C focused
Attendee demographics
Date of trade show and location
Exhibitor costs (Note: Trade shows sometimes keep this info under wraps, so you'll need to submit an inquiry to find out how much a booth will cost you.)
Beauty Trade Shows
With the rise of social media influencers, the beauty industry has exploded with consumers turning their everyday beauty routines into a full-blown hobby. Now, people are more invested in their makeup, hair and skincare products more than ever, and beauty trade shows are the perfect place to meet them.
IndieBeauty Expo: Startup Phase | January 29-30, 2020 (LA) | May 13-14, 2020 (Dallas) | August 26-27, 2020 (NY)

B2B and B2C focused
Supports the growth and success of independent beauty brands and entrepreneurs
Held 3 times a year in Los Angeles, Dallas and New York

Beautycon: Growth Phase | August 1-2, 2020 (LA) | October 31-November 1 (NYC)

B2C focused
For brands looking to tap into the influencer and beauty enthusiast markets
30k attendees and 200 exhibitors
Held twice a year in New York and Los Angeles

Cosmoprof: Maturity Phase | June 28-30, 2020

B2B focused
Caters to connecting professionals in the beauty industry including brands, professional stylists and artists, manufacturers, buyers and distributors
40k attendees and 1,415 exhibitors
Held once a year in Las Vegas
Exhibitor costs start at $5,208
Fashion Trade Shows
The fashion industry is one of the most ever-changing industries in the world, which makes fashion trade shows a fun and inspiring experience. Whether you're looking to source materials for your line, connect with retail buyers or mingle with influencers and bloggers, there's something for every fashion brand. Here are a few to check out:
COAST: Startup/Growth Phase | March 2-3 & October 26-27, 2020

B2B focused
Brings small-scale designers and large retailers together
400 exhibitors
Held 4 times a year in Miami

Texworld USA: Any Phase | July 21-23, 2020

B2B focused
Sourcing event for apparel fabric buyers, product R&D specialists, designers, merchandisers and sourcing professionals
5.3k attendees and 500 exhibitors
Held once a year in New York
Exhibitor costs start at $500

MAGIC: Maturity Phase | August 17-19, 2020

B2B and B2C focused
Features designers of men's, women's, swim and children's apparel with stylists, bloggers, buyers, designers or manufacturers in attendance
60k attendees
Held once a year in Las Vegas
Fitness Trade Shows
The fitness industry is booming, and if you're a health or wellness brand, trade shows are a must for keeping up with what's trending. Whether you're a protein shake company or a fitness tech product, one of these trade shows will be a fit for you.
SXSW Wellness Expo: Startup Phase | March 14-15, 2020

B2C focused
Caters to people interested in healthy living and connecting them with new and trending companies in the health and wellness industry
150 exhibitors
Held once a year in Austin during SXSW

TheFitExpo: Growth Phase | June 27-28, August 15-16, November 14-15, 2020

B2C focused
Family-friendly event for fitness enthusiasts to meet fitness celebrities, discover new health and wellness products and services, attend fitness classes and cooking demos, fitness competitions and more
Held 4 times a year in Anaheim, San Jose, San Diego and Los Angeles
Exhibitor costs start at $1,800

IDEA World Convention: Maturity Phase | July 8-12, 2020

B2B focused
Hosts personal trainers, group fitness instructors, owners and managers, mind-body and nutrition pros, and fitness experts to connect them with health and wellness brands
14k attendees
Held once a year in Anaheim
Being strategic about which trade show you attend will ensure you get the most out of the experience. As long as you come prepared with a great booth and a passionate team, you're bound to get some great outcomes. We've seen tons of brands thrive at trade shows, especially when they up their social media game beforehand. Click here to check out Statusphere and chat with one of our specialists!