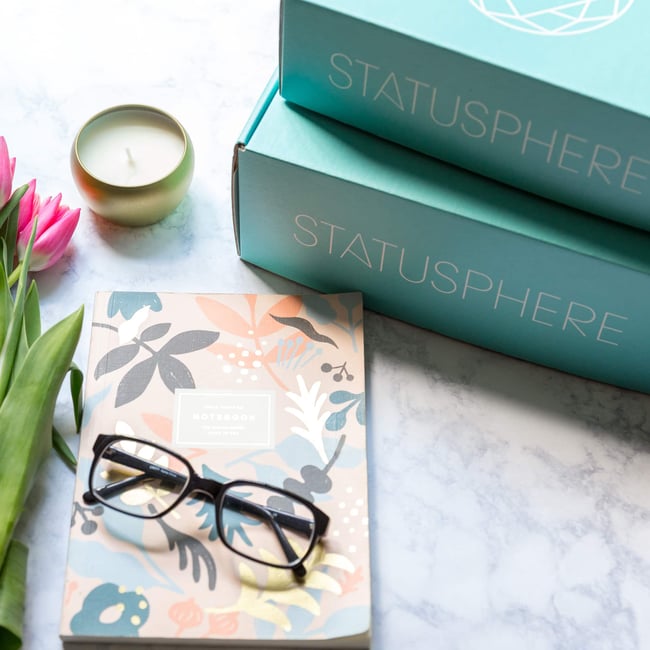 While attending trade shows can be an exciting break from the day-to-day operations of your brand, they can also come at a hefty cost. If you want to mix and mingle with influencers, retail buyers and potential customers, you'll want to plan a budget so you can make it all happen. Whether you are looking for a beauty, fashion or fitness trade show to attend, we have all the tips to budget your travels in order to save your coin and make the most out of your experience! Here are the top 8 things to keep in mind when budgeting for trade shows:
1. Flights
One of the biggest expenses when planning any trip is the airfare. While searching for flights, follow these tips:
Be flexible with travel times to save a few extra bucks. Consider flying in and out a few days before or after depending on what options are available.
Compare prices on different websites and even try to mix and match airlines.
Look into budget airlines if you're okay with their limitations (i.e. paying extra for checked bags, less leg room, inability to choose your seat in advance, etc.) Some wallet-friendly airlines with the lowest airfares include: Southwest, Jet Blue and Spirit.
2. Hotels
Trade shows will often partner with nearby hotels to offer attendees discounts on room rates. However, these are normally the first hotels in the area to fill up, so book early! Affiliated hotels will often offer free transportation to and from the trade show venue.
Other lodging options include Airbnb. Keep in mind that traffic can add unexpected time (sometimes even an hour or more) to your commute. For example, we attended Expo West and stayed at an Airbnb 15 miles away and it took 2 hours to go to and from the event because of traffic. So if staying on a tight schedule is important to you, make staying at a connected or affiliated hotel a priority.
3. Booth Design
As an exhibitor, your booth will be one of your biggest assets for attracting people to your brand. Having a killer, Insta-worthy booth won't come cheap, in fact, it can cost tens of thousands of dollars. With that in mind, here's what to consider when planning your booth and budgeting for it:
Design: Will you be hiring an agency? Freelancer? You'll want to find someone who's within your budget but can also execute your vision.
Construction: If you're planning on having more than just a table and branded items to decorate, you'll need to find a company to build your set up. Having a consultation can help you figure out how to make your ideas come to life with the budget you're working with.
For booth inspo, check out our blog: 9 Tradeshow Booth Ideas and Examples for Food Brands!
4. Booth Attendants
Once you have your booth, you'll need a team to run the show. You'll want to bring your most informed, yet charismatic employees to engage with trade show attendees and educate them on what your brand has to offer. Not having enough people can really limit your reach at the event, so be strategic about the number of people you bring. Even if you can't afford a big booth, having a solid team can make more of an impact.
5. Handouts, Freebies and Items for Sale
You can't roll up to a trade show empty handed, so you need to save room in your budget for everything you'll give to attendees who stop by your booth. Whether it's info pamphlets, coupons, sample products or products for sale, you'll need to determine what you can bring and how much of it. You should account for:
Designing and printing handouts
Designing and printing "swag" items to giveaway
Margins on discounting items for sale exclusively for trade show attendees
Shipping products to the venue

Note: Some trade shows will require you to use their verified vendors and shipping methods instead of using UPS/USPS. Ask the trade show coordinators about this when you buy your exhibitor package.
6. Booth Set Up and Tear Down
This one is a small detail many overlook, but it's important to remember as it could cost you if you don't plan accordingly. If you plan on having a large booth with multiple and/or heavy pieces, you'll need to hire a crew to set up and take down everything. Don't count on the trade show to have staff on-hand for this job, as many let this responsibility fall on the exhibitors alone. Be mindful of:
Union worker laws and the rules you must abide by
How much (wo)man power you'll need to get the job done
If you'll need to buy carpet through the trade show for your booth

7. Exhibitor Add-Ons
More often than not, you'll be offered some less-than-optional add-ons to tack onto your exhibitor package once you buy your spot on the trade show floor. These add-ons are offered for your convenience and are usually meant to make your trade show experience smoother. They'll usually range in price depending on the trade show and the number of days you'll be there. Be sure to get clarification on all add-ons before you buy! Some common trade show add-ons include:
Stronger wifi: While the venue is sure to have wifi available, being on the same network as the thousands of attendees could really slow you down.
Electricity: Believe it or not, having electricity run through the outlets at your booth could cost you extra. Have an idea of how much electricity you'll need to power everything you're bringing and advise trade show staff.
Marketing: Trade shows will often offer marketing packages to help get the word out to attendees that your brand will be exhibiting. This could be a spot in their newsletter, program book, app and even posts about your brand on the show's official social media accounts. These marketing add-ons may or may not be worth it for you, so do your research.
8. Miscellaneous
Keeping your energy up is key for those long trade show days. We all know how expensive food and water can be at major venues, so bring snacks and water bottles to the event (if permitted) to save money onsite. Leave some extra cash in your budget for networking events as they can sometimes cost extra but may be well worth it for the potential connections.
Trade shows don't necessarily have to break the bank if you plan well and in advance. They can be a great way to generate buzz and connect with people in your industry. Trust us, we've hit the trade show circuit and have more than a few great stories to tell from the experiences. Want more information on how to get the word out about your brand and products? Check out Stausphere!