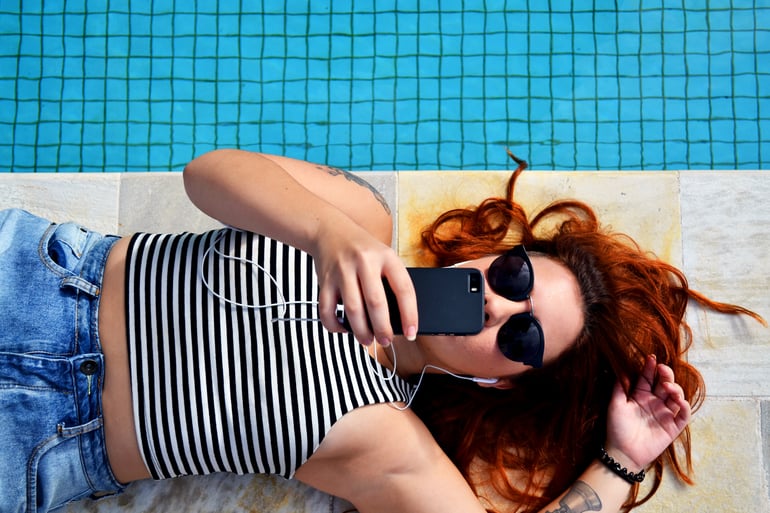 We've all killed time mindlessly scrolling through the Instagram Stories of friends and brands at the top of our feeds. As of 2018, it is estimated that over 300 million people post an Instagram Story every day. So how do you get your brand to really stick out from the Story abyss of a friend's night out and gym selfies? With the right strategy, it's possible to make your brand a great fit into the roulette of users' Stories with Instagram Story ads.
Think of It Like a First Date
You don't want to come on too strong. Lay down the grass roots to show your audience you're a brand they want to engage with. Think cute, relatable, charming and funny. A video that can spark a positive reaction in some capacity goes a long way for your brand. For a company that sells cat food, you might see video ads of cats doing something silly or klutzy. This may seem like a stretch, but this reflects positively on the brand because they made their followers smile. Keep in mind you only have 15 seconds (if users watch the full ad) to make this count.
The first couple of seconds matter most here. They say you should save your best cards for last, but in the world of Instagram Story ads, you have this first split second to really capture your audience's attention. Once they see them, they have no way of returning to it after the fact. Make sure your content is compelling enough that it drives them to click through and interact with it.
Be Relatable
You have to think about the lifestyle and market that your brand encompasses. For example, a bathing suit company may be compelled to utilize a typical outlet mall approach of simply showcasing different colors and patterns they have available for their swimsuits.
Think on a larger scale, like the lifestyle of laying out by the pool with a margarita and being with friends on a flamingo pool floaty. Which do you think would be more effective?
Remembering the elements behind your brand is an important factor, because these tools will help fuel future campaigns and video styles. This type of relatable content really works with Instagram Story ads.
Make It Clear and Simple
Since Story ads appear among a user's network of friends and other brands they like, keep in mind that your brand's ad shouldn't be overwhelming in that sea of casual videos. Having an aggressive amount of click-throughs, loud sounds or obnoxious chatter isn't appealing to anyone.
Remember: quality over quantity! If you choose an image ad, make sure the images are high resolution. All videos should be in high definition and utilize the frame space they provide you.
Get Them to Swipe Up, Not Out!
"Swiping up" is a feature on Instagram Stories that allows a user viewing it to visit a hyperlink that you attached to the Story. Some clothing companies will advertise their products in a Story, and utilize the "swipe up" feature to send people to the products' pages on their website. The main goal of your ads should be to initiate a call-to-action.
Above All Else, Make It Fun.
This is Instagram after all, the place where people come to showcase the sides of their lives they cherish most. Create Story ads respecting that regard, and if you can actively keep your audience in mind, your Instagram Story campaign will be a hit!
If you're looking to integrate Instagram into your marketing strategy,
click here
to chat with a specialist at Statusphere.