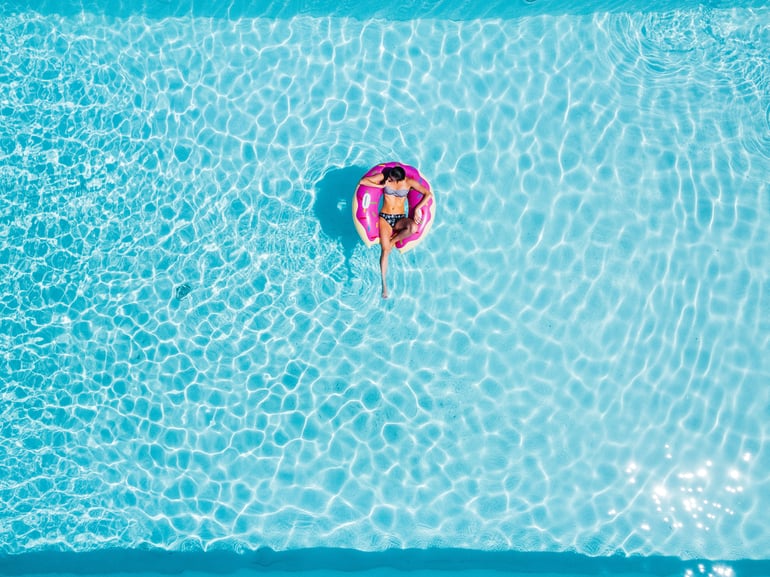 Just like with a product launch or special campaign, influencers can also be used to help spread the word about a contest or giveaway. When you're looking to partner with influencers, it's most important to consider their audience. For a mutually beneficial relationship to work, their followers should be your ideal customers. Let's take a look at how your brand can partner with influencers for your next Instagram contest or giveaway.
Find the Right Influencers
Before you can get started with the giveaway, you need to find the right influencers to partner with. As we mentioned, working with the right influencers is crucial so your brand is reaching people who will actually be interested in your products. You wouldn't want to promote a giveaway for organic dog treats to an audience interested in scrapbooking, right? There are multiple ways to go about finding Instagram influencers, consider the following methods:
Search hashtags relevant to your brand

Target micro-influencers in a specific location

Check your own followers

Utilize specific search tools

Use a service to connect you
We have all the info you need to find the right influencers in this blog.
How Influencers Can Help
Now that you have your influencer dream team, it's time to decide how your influencers can help promote your giveaway or contest. No matter how you choose to get them involved, make sure they're clear on your brand's social media policy and what they need to include in their post. It's important for everyone to be on the same page about the rules, requirements and restrictions of the contest or giveaway so no one's followers are blowing up the comments section demanding answers.
1. Boost Your Follower Counts: You can require participants in your giveaway to follow your brand's account, the influencers' accounts and like the posts about the giveaway in order to win. This way, it's generating engagement and new followers for both you and your influencers! Remember when we talked about mutually beneficial relationships? This is a perfect example of how to make that happen. Influencers will be more incentivized to work with you when they know the partnership will grow their following too.
2. Expand Your Brand's Reach Through Reposting: It's simple, have influencers repost your photo about the giveaway. This not only spreads awareness about the giveaway, but also encourages their followers to participate as well. Now that they've seen an influencer they know and trust get involved, they'll be more likely to follow suit, which is a simple way to social proof your brand. (If your favorite influencer is posting about a giveaway that has to mean it's legit, right?)
3. Drive More Contest Entries: Contests are a little more in-depth than a giveaway because participants have to work harder to win. If you are requiring those entering to post their own unique photo as their entry, having an influencer post their own "entry" will once again get their supporters to follow suit. It'll also give people ideas on what they should post if their creative juices are running low. So if your contest requires participants to post a photo showing how they use your product for a date night makeup look, have your influencers post their own rendition!
4. Include Influencers in the Prize: We all know that influencers have very loyal followers, that's what makes them such an asset to brands! You can harness the influencer-follower relationship by making the influencer part of the contest prize. Whether it's flying the winner out to get a personal makeover by their favorite beauty influencer or winning an invite to your next product launch party with the influencer in attendance, any chance for a free trip and the opportunity to meet an influencer they love is something tons of people would enter a contest for.
These are just a few of the many ways you can partner with influencers for your next giveaway or contest. When it's done right, everyone benefits. If you're ready to run a giveaway or contest of your own and need influencers to spread the word, Statusphere's got you covered! Click here to chat with one of our influencer marketing specialists and get matched with the right influencers for your brand.