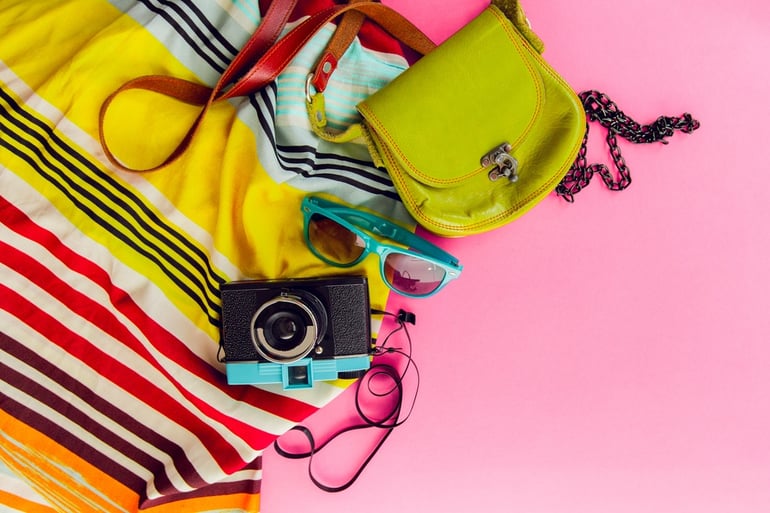 Marketing has changed tremendously over the past few years. We made it through the shift from yellow pages to digital marketing, but what's next? While it may feel like you have just started to master digital marketing an entire new form of marketing has risen thanks to social media: user generated content marketing. Nothing is better than seeing your products being tagged by real people on social media, but surprisingly many brands aren't capitalizing on this amazing opportunity.
What is User Generated Content?
User generated content occurs when an individual posts content on the internet (I know... shocking info). But what's not so obvious is that this is a gold mine of marketing potential. When users share pieces of content featuring your brand with their friends, they become an awesome digital billboard... actually, they are even better than a billboard, they are a brand advocate giving personal recommendations to all of their friends. It is extremely important to recognize this, so that you can duplicate it.
How to Get More User Generated Content
The most successful brands put millions of dollars into user generated content campaigns, because they know the value. Although we all don't have the luxury of a 7 figure budget, there are still many things that you can do to capitalize current user generated content and encourage more of it.
1. Monitor Who's Posting About Your Brand – Although this seems obvious, many brands don't even search for brand mentions on their social networks. You can use free tools like Hootsuite and Social Mention to easily see who's posting about your brand.
2. Encourage People to Post – It's amazing the response you can get by just asking. While encouraging people to post, make sure to tell them to either tag your brand or use a specific hashtag so that you can track it.
3. Respond and Repost – People are showing your brand the ultimate form of flattery by posting about it, so make sure you thank them! Even better, you should repost their photos, especially if they are well done. Studies show that User Generated Content actually outperforms professional photography in ads for many brands. If you are going to repost, make sure to ask for permission first.
4. Reward Brand Advocates – If someone posts frequently about your brand and recommends it to their followers you may want to think about rewarding them with something tangible (maybe a gift card or a free product). Not only will this solidify their roll as a brand advocate, but it will also encourage others to post about your brand.
5. Partner with a Company that Specializes in It – At Statusphere we ship out monthly boxes to influencers in exchange for posting the products inside. If you would like to learn more about Statusphere and if your brand is a good fit check out our brand page.
Once you start gathering more user generated content, don't forget to promote it! Like I said before, user generated content is one of the greatest gifts your brand can get so make sure your utilize it. Display it on your website or even use it in ads (with the content providers permission of course). If you have any questions about how your brand can more user generated content Tweet me @TheKristenWiley.