Ways to Partner with YouTubers While Creating Video Content for Your Brand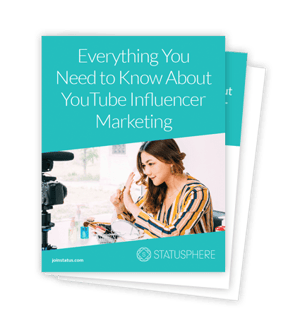 YouTube has become one of the fastest-growing and most profitable mobile channels in the game. Despite its popularity, it's a marketing opportunity many brands overlook. Sure, creating video content can be expensive and you may be wary of dishing out the money when you aren't sure about the ROI. However, the benefits of YouTube marketing are too good to pass up—especially when you team up with YouTube influencers.
By the time you are done reading this guide you will know:
Why YouTube should be part of your marketing strategy.

What rules you need to follow when working with YouTube influencers.

What your options are for YouTube influencer collaborations.

Where and how to contact YouTube influencers to set up a collab.