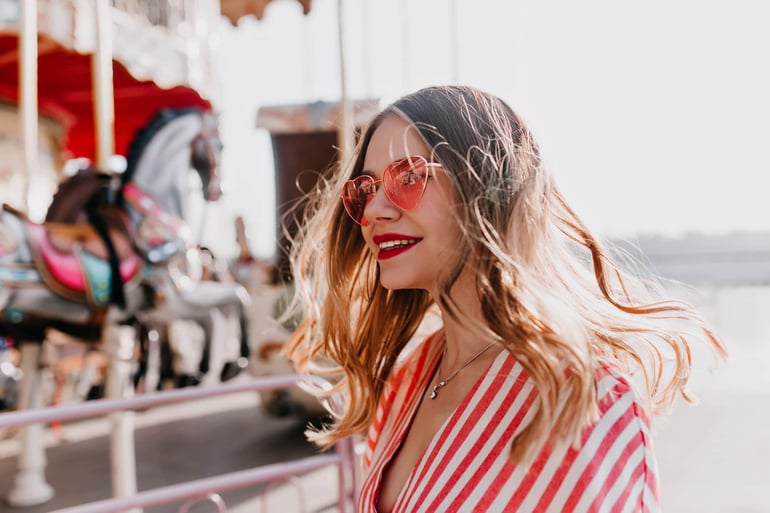 You've probably seen hashtags on posts like "#sponsored" and "#ad" and thought it was already pretty obvious that the influencer was working with a brand. While it may seem like sponsored content is easy to point out, not everyone knows it when they see it. This is why the Federal Trade Commission (FTC) has made it mandatory for influencers to disclose that they are working with a brand (even if you are just gifting product to influencers in exchange for posting). It's all in an effort to prevent consumers from being deceived by influencers to buy a product, and for influencers to remain credible. As a brand, it's important to make sure influencers follow these rules when making Instagram sponsored posts about your products. Making sure your influencers follow these laws will ensure you don't run into trouble down the line.
1. Make it Crystal Clear
Influencers need to make it completely clear that they're working with you, even if people can assume the content is sponsored. Consumers want to feel like they can trust the influencers they follow. Not disclosing a sponsorship can lead to consumers questioning the credibility of the influencer's review. Let your influencers know that in their posts they need to be direct about the nature of their relationship with you. This can be achieved through simple statements like "I was sent this product to review," or with the right hashtags (we'll go more in depth about hashtags in a bit).
For example, if you give an influencer a product before it's launched to create buzz, it's not enough for the influencer to say something like "I got a sneak peek of their new product!" In this instance, the influencer would need to say something like "The brand gave me this product to review and show to you guys!"
The difference is a "sneak peek" doesn't fully explain that the influencer received something for free in exchange for a post.
The only time sponsorship doesn't need to be explicitly stated is when the vast majority of the influencer's followers already know they are a brand ambassador for a company. Since NBA player LeBron James has been a brand ambassador for Nike since 2003 and now has a lifetime sponsorship deal with them, it's safe to say it's a well-known partnership that no longer needs to be disclosed.
2. Be Direct When Using Hashtags to Disclose
With the rise of influencer marketing on social media, the FTC has cracked down on the shortcuts many influencers used to make when using hashtags to disclose partnerships.
Hashtags like "#sp" "#spon" "#collab" won't cut it. Some people might not understand what they mean and they don't fully explain the nature of the relationship between the influencer and the brand.
Instead, influencers need to use hashtags like "#sponsored" "#ad" and "#paid" because they don't sugarcoat that they're working with a brand. If the you are gifting the product in exchange for the post, they should use "#gifted," or mention something like "so excited this brand gave me this product to try."
It's also important that these hashtags are easily visible in the caption. Influencers often create indents in their caption to bury hashtags under a "read more" line, which is fine for all hashtags other than ones that disclose a sponsorship. If there's a chance someone could easily overlook it, it needs to be made more visible.
3. Be Honest About Affiliate Links
While most people love a good discount, not everyone loves it when influencers get a cut of the money. It's common for brands to provide influencers with affiliate links and codes for consumers to use when they purchase a product. Typically, influencers get some kind of compensation (usually money) for every click on the link or use of the code when an order is made.
All influencers need to do is be upfront with their followers and let them know what they receive when the code/link is used. Something simple like "Just so you know, I get a small percentage of the proceeds when you use my code!" will do the trick.
While following these rules falls mostly on the influencers' shoulders, it's just as important for brands to understand them too. It's a good idea to include these rules as guidelines in your influencer contracts and policies so everyone is clear on the legal responsibilities. No need to stress — as long as everyone prioritizes being honest you shouldn't run into any trouble. If you're ready to partner with influencers for your next campaign, contact Statusphere to be matched with the right influencers for your brand.
Disclaimer: We're influencer marketing specialists, not lawyers! This content is not legal advice and you should definitely consult a legal professional based on your needs and questions. We do not make any guarantees as to accuracy or completeness of this information and take no liability or legal obligations for your use of this information.