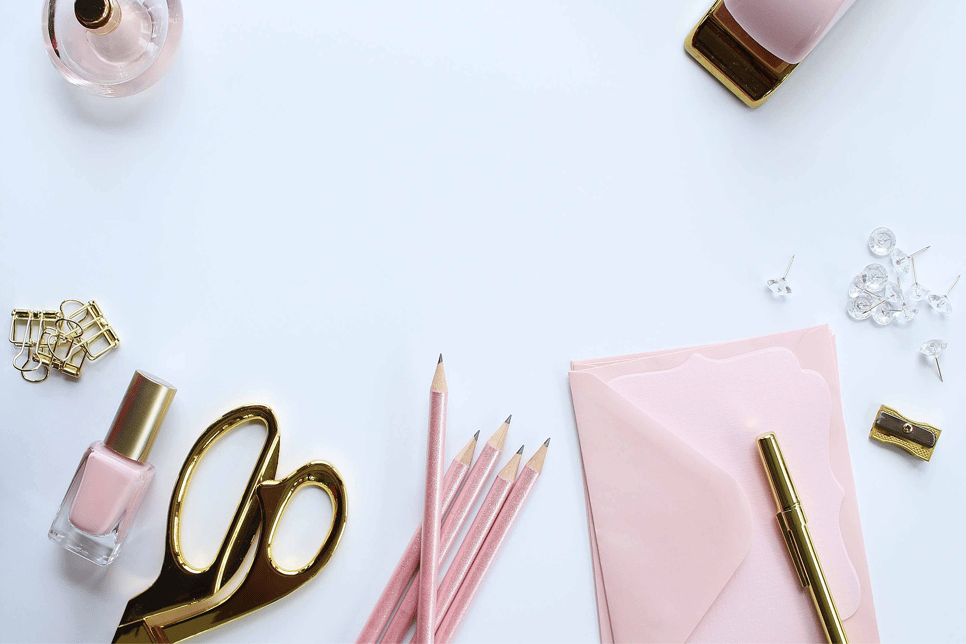 With the predicted 50% rise of searches made through images and speech rather than typing, this new social media trend should be the push your brand needs to get started on Pinterest. Brands across all industries, from beauty to CPG, are tapping into the 322 million active monthly users on Pinterest to aid their marketing efforts. If your brand is highly visual than it's a match made in heaven since 55% of Pinterest users are specifically on the platform to find new products. Here are some of the top reasons why developing a Pinterest marketing strategy should be on your to-do list this year and how it could benefit your brand.
Promote Your Products
By incorporating Pinterest into your marketing strategy, your brand can take full advantage of the 66% of Pinners who buy something after seeing a brand's pins. You'll want your account to feature images that draw them in and make your product pop if you want to catch shoppers' attention.
It's easy to think of Pinterest as a place made solely for food, fashion and home decor brands - but think again! This is also a good chance to spotlight what is oftentimes considered "dry subjects" like financial wellness and computer programming. So if your brand is looking to educate audiences on topics such as these, Pinterest might be worth adding to your marketing strategy. See below how companies like Squarespace and Canva beautifully promote their services just by searching for pins related to "financial planning."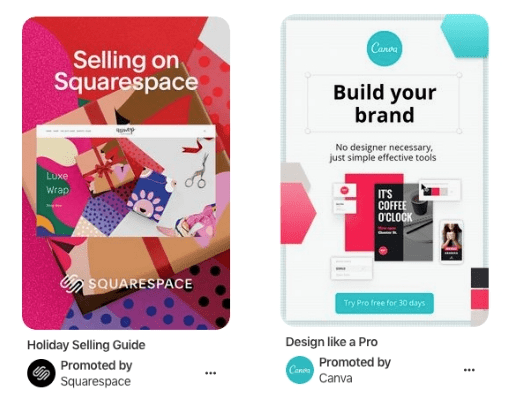 Capitalize on Different Pin Formats
One of the best things about the platform is that your content can take many different shapes and forms. If you have a gorgeous new collection coming out for the springtime, be sure to get product shots taken that you can later turn into pins. It would be well worth the effort seeing as 72% of people on Pinterest get inspired to shop even when they aren't actually looking for anything. Get creative with your Pinterest marketing strategy and incorporate a variety of how-to's, product stylings and instructional content. You can even direct users to your other content like helping promote your company's blog posts and IGTV videos.
Here are a few of the different pin formats available:
Product pins
Recipe pins
Story pins
Video pins
Article pins
Infographic pins
Get the Most From Your Ad Spend
A Pinterest marketing strategy can bring in serious ROI for your brand. According to Analytic Partners, for every $1 spent by advertisers $2 in profit was earned. Since Pinterest offers a variety of ways to format your promoted pins as a business account - whether that be through a promoted photo, video, carousel or app pin - you have options. Make sure your brand incorporates Pinterest ads into its marketing strategy to help drive website traffic and boost sales.
Build Your Brand's Online Community
A whopping 78% of Pinners said it's helpful to see content posted by brands on the platform. With the help of Pinterest's group board feature, your brand can harness this statistic and cultivate a stronger sense of community among your followers. Opening group boards up to different members of your team can also add some personality to your brand! Better Homes and Gardens uses this strategy by hosting a series of group boards with varying contributors. For example, their at-home blogger contributor network contributes to a board of their own.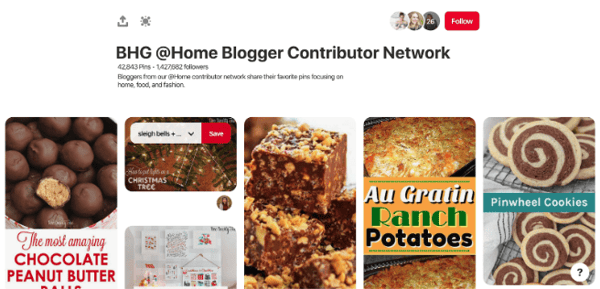 You can track the analytics of your Pinterest content just like you would on any other social media platform. Pinterest Analytics allows you to view the impressions and engagement on your pins, the number of saves, link clicks, video views, average watch time and much more. That way, you can adjust your content as necessary and give your followers more of what they love.
If you haven't taken a dive into the world of Pinterest for business then it might be time to start. It's hard to find a platform where so many users are ready to purchase and are actively seeking inspiration and new products. If you need help developing your Pinterest marketing strategy, our team at Statusphere is more than qualified to help you get the results your brand wants. Click here to chat with an expert today!