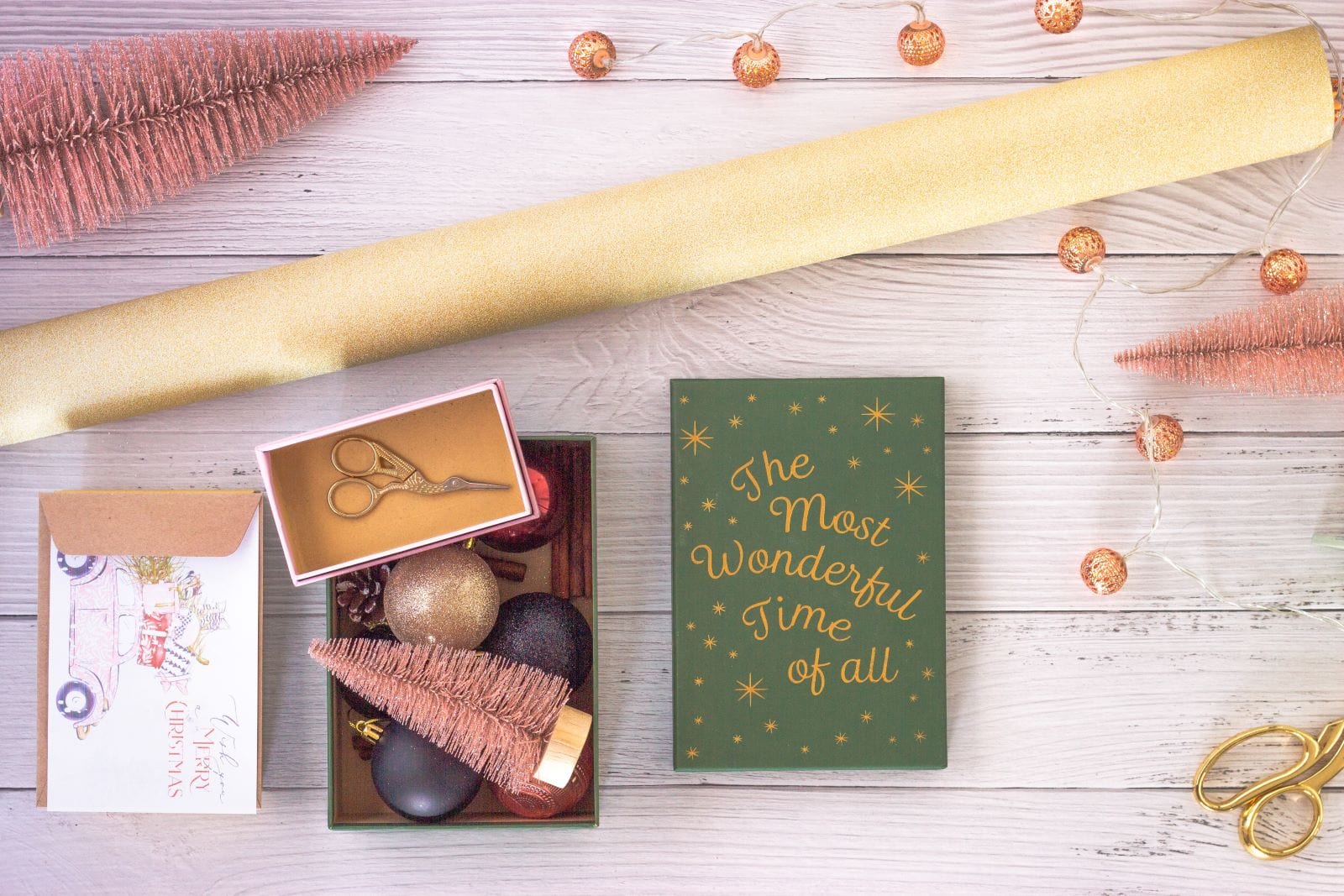 Consumers have lots of choices these days on where to take their business, and it can feel like your brand is drowning in the noise. Thankfully, you can use your brand's social media accounts to attract holiday shoppers, no matter the time of year. Things like personalization and promotions are powerful tools in your arsenal, and you should make sure you're using them effectively! Below, we've laid out a few key strategies to optimize your social media presence before any major shopping holiday.
Personalize The Experience
Shoppers want to feel special and appreciated. Fortunately, there are innumerable tools at your disposal to personalize their shopping experience. Creating your own Instagram gift guides personalized to your shopper's gift list (ex. "Gifts For Her," "Unique Finds," "For the Dad Who Has Everything," etc.) is a great way to hook a stumped shopper with the gifts they've been hoping to find.
These guides are also easily shareable via Stories and direct messages, so if you're creating valuable enough content for your followers that inspires them to share, you're also expanding your reach!
Promos, Promos, Promos
Speaking of promotions, use them! When gearing up for a big present-centric holiday, offer deals that encourage bulk shopping. Shoppers want to cross off as many people on their holiday lists at once, and if your brand is willing to take that mental strain off their plates by allowing them to buy 3 and get 1 free, that could result in more sales for you.
Social media also allows customers an easier way of discovering and purchasing products, which you can use to your advantage. If you have the "Swipe up" feature on Instagram, you can link directly to a discounted product page in your Stories, and even track how many people swipe up. Another idea is to offer platform-specific discounts to up the feeling of exclusivity and encourage followers to take advantage of the super-special deal. Looking to reach an even wider audience? Consider using Instagram ads or TikTok ads to promote your holiday specials.
In addition, promote more discounts as the holiday nears to snag all those last-minute shoppers. Thanks to social media, it's possible to get information out very quickly, so advertise any extended store hours, Black Friday sales or last-minute restocks on all your social channels to pique as many shoppers as possible.
Create a Seamless Buying Experience
Remove as many roadblocks to purchasing as possible in an effort to retain more customers. The most prominent way to do this is with Instagram Checkout, which lets Instagram users buy your product directly in-app. Even if you opt to not use Instagram Checkout, though, definitely set up your Instagram Shop and ensure your product catalog is always up-to-date and all posts are properly product-tagged.
Setting up Instagram Checkout for your featured products will make the buying process simpler for the customer, but don't neglect your website just because you expect a rise in social commerce sales. To prepare for an influx of website visitors from your social promotions, make sure your top selling gifts are clearly marked and easily accessible from your home page so potential customers don't have to trawl your entire site to find the items they need. Also, be sure your website checkout process is as simple as possible by removing unnecessary steps.
Post Engaging Content
Engaging content is the key to social media marketing, but how can you use it to attract holiday shoppers? Meet customers on the social channels they're on and utilize popular forms of content. Right now, that's videos, as TikTok grows ever-popular and Instagram pivots to focus on video content.
Staying on top of trends can make your videos entertaining, funny or relatable, but you can also use videos to provide value to your followers. Make a fun Reel providing a couple gift suggestions from your catalog, or hop on a TikTok trend to answer questions about your speedy turnaround time or brand story.
You can also find success around the holidays by hyping up limited time or seasonal items. Starbucks has used this strategy effectively by releasing the same red holiday cups year after year, and now they're a sort of annual winter tradition. What makes the red cups iconic isn't just the reliability of their release or their limited-time status: they're also incredibly Instagrammable, meaning their brand gets free publicity from everyday people posting photos. Take a look at your brand packaging, particularly around your busiest holidays. Is it fit for the 'gram? If not, brainstorm some ideas to pretty it up before shipping out to customers to maximize the impact of any user-generated content that results.
Share Customer Stories and UGC
A 2019 survey concluded that 51% of respondents trusted user images more than branded content because they felt more authentic and trustworthy. Brands looking to implement more customer content into their social strategy should really ramp up efforts during holiday seasons. Not only will your audience likely find this content more compelling, but your marketing team can also take a day off content creation every once in a while.
Sharing customer experiences doesn't stop at an aesthetically matching photo, however. Post customer reviews and testimonials, and share stories of how a customer uses your product in a way that benefits them. Show before and after photos, and feature direct quotes. UGC comes in many formats, and each is an excellent way to enhance your social proof as well as build confidence in the purchases your holiday shoppers are considering making.
Loop In Influencers
Bringing influencers into the mix can seriously expand your reach, not to mention provide you with tons of great user-generated content to repurpose on your own page (with permission, of course). A recent study indicated that 92% of consumers trust influencer recommendations more than traditional advertisements or big celebrity endorsements, so don't discount the power of influencers for your holiday marketing strategy.
Influencers can also help drive your retail sales online and even in-store, too: for example, they can geo-tag and/or feature the store in their posts while encouraging their followers to stop by. These kinds of campaigns can even reach viral success on TikTok, such as the Little Moons craze that sold the treats out at most UK stores.
Here at Statusphere, we're used to running retail-focused influencer campaigns. We handle all the nitty-gritty so you don't have to: no more sifting through names, cold pitching or product shipping! Whether you're hoping to increase your social commerce or brick-and-mortar sales, our reliable network of vetted influencers are ready to post about your product. Chat with one of our influencer marketing experts today to see how we can help you attract holiday shoppers in every season.