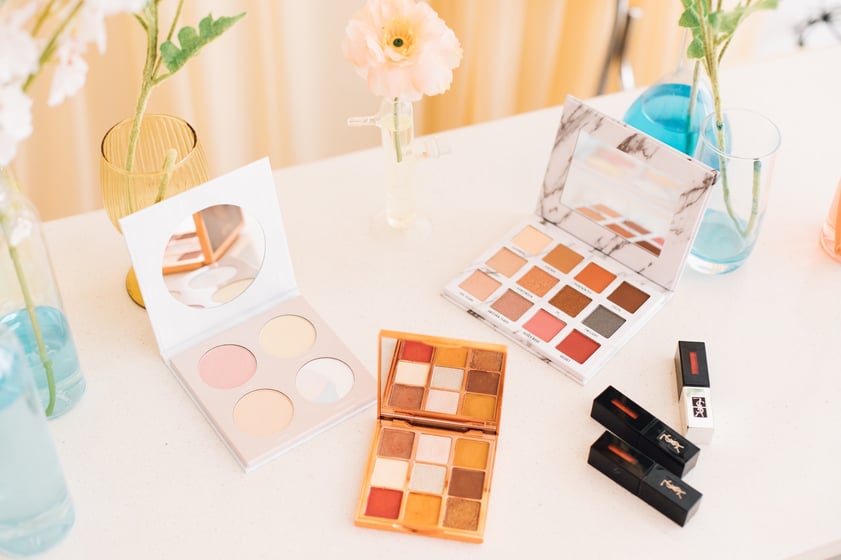 PR packages are a great way to get consumers excited about your brand and make a good first impression with your ideal audience. By sending PR packages to micro-influencers whose niche aligns with your brand's, you create the opportunity for them to post about and recommend your products to their highly engaged audiences.
But in order to get the most out of your PR package, you'll want to be strategic about how you put it together and send it out. From including product information and picking the perfect products, to adding a thoughtful note, here are 6 micro-influencer PR package ideas you can use to get started, and get micro-influencers trying and posting about your products!
Pick the Perfect Products
If you want to increase the likelihood that micro-influencers will post about the products in your PR package, you'll need to be strategic. Ensure that the products you send:
Are at least $20 in value. Whether it's a single product or a bundle that totals up to this amount, this ensures that the influencer is still rewarded for sharing your products with their audience, even though you aren't paying them for doing so.
Products that are easy to ship. Don't send out a product that requires a certain temperature or is easily breakable unless you have the means and resources to do so! Receiving a damaged product can leave a bad first impression.
Products that look good on social media. This will make the influencer's content eye-catching and more likely to stand out in their follower's feeds.
Make your Packaging Instagram-Worthy
Influencers love to do unboxings on their stories! Brand packages are fun to open and are an experience influencers can share with their followers. Ensuring your packaging is Instagram-worthy might just get them to post about your brand. Here are some packaging ideas you can try:
Include branded elements: give them the full brand experience at home. Use packaging materials that align with your brand colors, include your logo and brand name, and add any other brand touches you can think of.
Make it themed: if your product is seasonal or holiday-based, carry that theme over to your packaging too. Include multiple products that match with that theme.
Add a complimentary gift: Adding a small but meaningful gift can push the influencer to post the package as it shows them that your brand cares about them and is willing to go the extra mile.
Write a Personalized Note
Including a note in your PR package makes the package unboxing memorable and shows the micro-influencer that you went above and beyond for them. This is an easy way to make your brand stand out, begin building a long-term relationship with the influencer and increase the chance that they'll decide to post a product review on their social channels. Here are some ideas for what to include in your PR package note:
The influencer's name
A personalized touch (try writing them by hand to make your note seem more authentic!)
A brief description of your brand and what it stands for
A thank you! Make sure the micro-influencer knows that you value them and the time they're taking to give your product a try!
Include Talking Points
Whether in the note, or on a separate page, include a brief description of the product(s) and what they do, their benefits and how to use them, as well as any other key information or statistics you want them to know. All of this information creates great talking points for the influencer should they decide they want to post about your product. And presenting it all to them with your gifted products saves them the trouble and time of having to research for themselves.
Giving them these talking points makes their job easier, increasing the likelihood that they'll share their experience with their followers, and gets them presenting your products and brand in the way that you want it represented. Of course, you can't expect them to post about your products since you're gifting them, but you can (and should!) invite them to if they loved the products and had a great experience! Be sure to include your brand's social media handles and hashtags too to make posting even easier for them.
Include A Promo Code
Increase the likelihood that micro-influencers will create user generated content about your product by including a promo code! Micro-influencers shouldn't feel forced to post about your brand when they receive your PR package, but if you can still give them a promo code with no strings attached. If they loved your products, they'll be even more excited to recommend them to their followers if you've given them a promo code as well. This will also allow you to keep track of any sales or leads that result from sending your PR package to micro-influencers.
Outsource your PR Package
If all of this sounds like a lot of work and you'd rather have an experienced micro-influencer marketing specialist find the right micro-influencers for your campaign, manage assembly, shipping and more, we recommend using a micro-influencer marketing platform, like Statusphere! At Statusphere we handle everything from influencer match-making and communication to shipping and reporting so you don't have to! Just tell us your goals, send us your products and we handle the rest. Here's how it works and how we get influencers posting about your brand.
By following these tips, you'll be able to create PR packages your influencers will love, foster micro-influencer relationships and get them recommending your products to their followers. If you need help finding micro-influencers and managing your campaign, contact us today to get started.