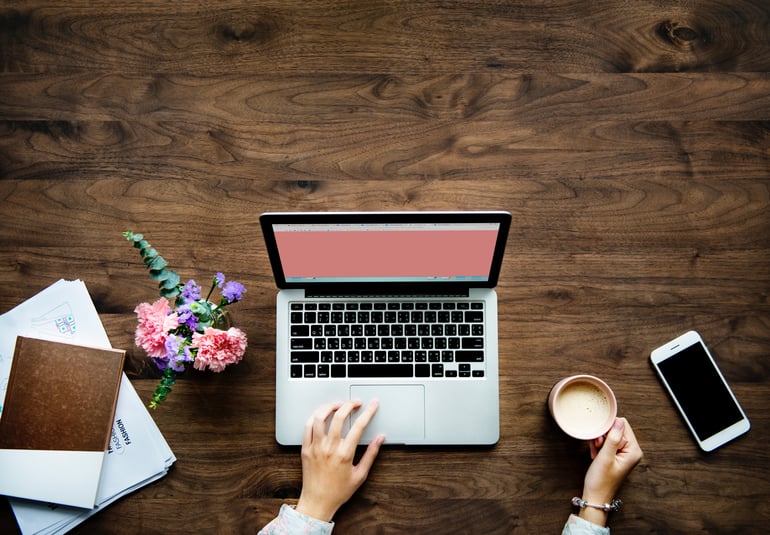 With social media taking over as the big money-maker in marketing, working with influencers can be seen as a natural addition to the way companies do digital marketing. I know that personally, I'd believe the people I follow on Instagram about a product more than I would the random billboard on the side of the highway. This is due to the trust I have in the people and content I follow. The influencer marketing vs traditional marketing debate is ongoing, and it's important to consider the pros and cons of both when developing your brand's marketing strategies.
Influencer Marketing vs Traditional Marketing
Traditional marketing refers to any of the old ways by which brands would market themselves such as print ads, TV ads or billboards. We also call this outbound marketing, or coming to people with your message usually by interrupting their daily lives. Influencer marketing is a newer concept involving the use of social media influencers with a dedicated following to promote your product or service. This new wave of advertising brings to the forefront how influential word-of-mouth and relatability is when people are looking into buying something. Just look at how popular these social media beauty brands have become. Would you have known about Glossier if it wasn't for all the Instagram beauty pages?
With that being said, there are benefits and concerns that come along with both of these forms of marketing. Over time, traditional marketing has proven to have an effect on consumers, but will influencer marketing change the game for the better? We've mapped out some of the positives and negatives associated with each marketing strategy below.
Traditional Marketing
Pros: Traditional marketing is referred to by that name for a simple reason: it's a long-carried tradition. Companies have been using this type of marketing for years because it's reliable and offers proven results. Due to the constantly changing nature of influencers, it makes sense that a company would want to lean on traditional marketing to get results they've seen time and time again.

Cons: If your goal is to attract customers from younger generations, then traditional marketing is probably not the way to go. Young adults are leaving behind the old ways of consuming media and are turning instead to social sites and other Internet-based sources. This means that putting all of your money into traditional mediums isn't going to work out if you are trying to reach younger customers.

These forms of media also have long lead times since print and TV need months in advance to plan and publish ads. On the flip side, influencers can post almost instantly with very little turnaround time. It's also difficult to track the ROI of traditional marketing. Think about how often you miss TV commercials because you're on your phone or pass billboards without looking at them while you're driving. It's very possible that people aren't paying attention even when your ad is right in front of their faces. Plus, there's no way to truly know how many people become customers after seeing your billboard or TV ad.
Influencer Marketing
Pros: One of the great things influencer marketing can bring to the table is third-party endorsement. It's very common for marketing efforts to be ineffective because everything they're creating is coming straight from the company. This can come off as detached and way too professional for the average viewer to find appealing. If you introduce another person that also promotes your product and isn't necessarily a part of the company, it can build credibility and "social proof" your brand. These influencers also produce great content in new and creative ways that an internal team might not have thought of. They work constantly to make sure their content is high-quality, so you end up with a unique take on marketing your product.
A great example of a brand that receives high-quality content from its influencers is First Aid Beauty. By sending their products to influencers who focus on beauty and skincare, First Aid Beauty ensures that the photos posted will be relevant enough to reshare on their own social feeds or website. Working with well-known beauty influencers also adds to the brand's credibility and helps build their audience.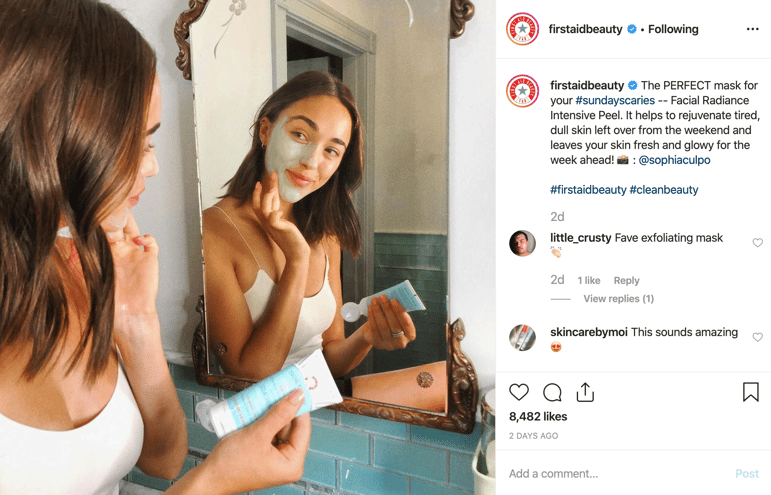 Cons: With every form of marketing there are always drawbacks. For one, influencer marketing is hard to manage due to the nature of dealing with other personalities that are not under your direct employment. You must also decide if you want to build an internal team or outsource to find these influencers (this is where Statusphere can help you). You'll also run into the issue of ROI being hard to track with influencer marketing, especially when introducing multiple influencers or channels of marketing. A great way to avoid this problem is to check out our blog post on different ways you can track ROI with influencer marketing.
Weighing the pros and cons of influencer marketing vs traditional marketing will help you determine which is best for your brand's goals. That being said, influencer marketing is growing rapidly and has already changed the game from many brands who sought out a new and effective way of marketing. Taking that step into the new wave of influencer marketing can be a tricky one; I know firsthand that changing up an entire approach to doing something is sometimes like pulling teeth. At Statusphere, we make that transition as easy as possible.

Click here to find out how you can maximize your digital marketing efforts and talk to an influencer marketing specialist from Statusphere.