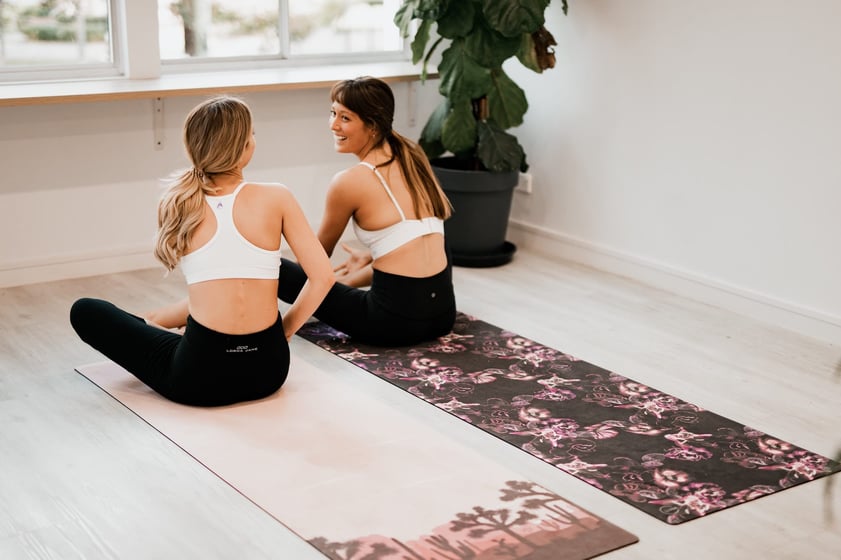 The idea behind consumer-generated marketing (CGM) is to convince consumers to not only purchase your products but also to share their experience on their social media. And it's attractive to many brands for a simple reason–it offers a ton of benefits! It serves as social proof for your brand, positively influences purchase decisions and is often affordable, if not cost-free. With all of these benefits, scaling your consumer-generated marketing efforts is a no-brainer. Below, we list some ideas for how you can scale your CGM efforts and get more customers creating content about your products–from product recommendation posts to step-by-step tutorials and more!
1. Create a personalized experience for your customers
In general, people are far more likely to share a negative brand experience than a positive one. So, if you want to get more customers sharing positive experiences and recommendations about your products on social media, you'll need to wow them. One way you can achieve this is by creating a unique, personalized experience for your customers. Sixty-four percent of consumers are more likely to recommend a brand that creates personalized content–so it's not a stretch to say creating a personalized experience would leave a lasting impression they would want to share with friends and followers.
Here are some ways you can create personalized experiences with customers:
Send them a PR package:

Sending influencers or customers a

PR package

that is personalized can encourage the recipient to post about your brand and products, especially if you include ones that are "Instagram-Worthy." Include your social media handles in the package so they can easily reference them when posting.

Online quizzes:

Customers want to find the products that will work the best for them. You can help them discover those products by creating an online quiz that provides personalized recommendations on the products that will be the best fit for them. A few examples of brands using online quizzes to match customers with products include

Il Makiage

,

Function of Beauty

and

StitchFix

. If they're satisfied with the product once they try it, they'll want to share their experience with their friends and followers.

AR technology:

Give your customers a way to "try on" or take a look at a product without leaving their homes. A few brands who are using this tactic include Sephora, who lets customers test out different makeup products virtually with their

"Virtual Artist

" tool, and IKEA, who gives customers the ability to view how furniture pieces would look in their homes with their

IKEA Place app

. Helpful tools like these give happy customers an extra reason to share their experience with other who are looking for similar products.
2. Re-share user-generated posts
If you want to scale consumer-generated marketing content on social, engaging with your followers is a give-in. To get the most impact, try re-sharing your favorite consumer-generated posts. This will encourage other customers to create content about your brand for a chance to be featured on your social media accounts. To do this, make sure you:
Create a custom hashtag for followers to use so you can track your posts and collect content
Search your branded hashtags frequently for new content
Save and re-share your favorite consumer-generated posts on your social media and website
3. Run a contest
One of the most popular ways to scale consumer-generated marketing quickly is to host an online contest inviting consumers to create and share content about your brand based on the required actions you set. Prizes are a great way to incentivize customers to create content about your brand. Make sure to ask contestants to include a custom hashtag in their post so that your brand can track the results and so that other social media users can discover your contest and enter too.
4. Work with influencers
Influencer marketing is a great way to collect high-quality consumer-generated marketing content that gets a lot of engagement and interaction. Micro-influencers in particular are known for having high engagement rates and niche audiences, which are key for creating a targeted marketing approach. While influencer marketing campaigns can be time-consuming to set up (unless you work with an influencer management agency), partnering influencers who align with your brand's industry to create consumer-generated marketing can attract your ideal customers to your products. And since influencers are used to creating content for brands, you can expect quality posts.
5. Partner with Statusphere
If you want to scale your consumer-generated marketing quickly with quality influencer content, Statusphere can match your brand with content creators whose content and followers fall within your brand's niche. All you have to do is tell us your target audience and how many influencers you want to post about your product and we handle the rest–from shipping your products and making sure influencers complete their required actions, to reporting and more!

By using the tips above, you'll be able to get everyday users as well as influencers involved in scaling your consumer-generated marketing content. Want to scale quickly but don't have influencers who can create content about your products? Don't worry, we know a ton! Contact us to chat with one of our influencer marketing specialists and get started today!