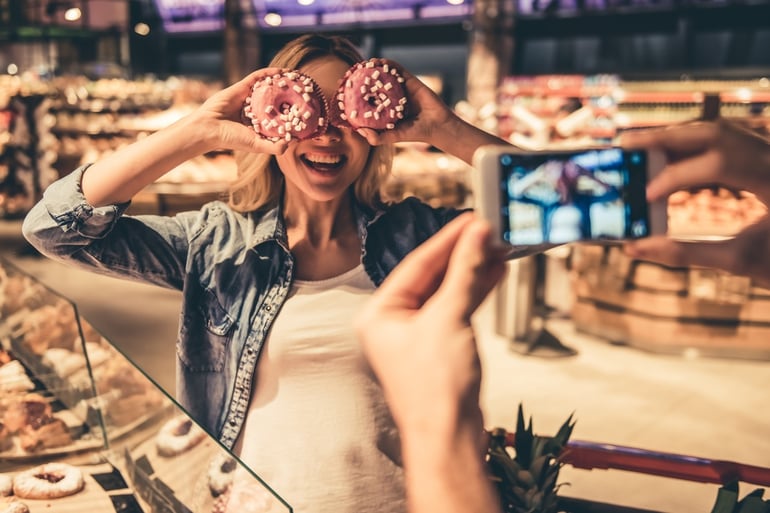 If you're a small business, influencer marketing can be an incredible resource to build awareness for your business. Here are three useful influencer marketing strategies that you should be utilizing.
Identify Your Buyer Persona
Before you do anything marketing related, much less influencer marketing related, you should know your buyer persona. Your buyer persona is essentially who your customers are and what they are looking for. Think of it this way: If you're a coffee brand, you shouldn't just be targeting "anyone who likes coffee," you need to know more specifics, such as age, location, income, interests and goals or needs, etc. It even helps to give them a name and photo to make sure you treating them like a real person.
Choose Influencers With Your Brand in Mind
Next you should create a list of influencers to target based on your buyer persona. There are two types of influencers: micro-influencers and celebrity influencers. As a small business (or any business, really), you should definitely be using micro-influencers. Micro-influencers offer much higher engagement rates, specific audiences that your business targets and also have a higher lead to customer ratio compared to celebrities. Luckily, they are also the most budget friendly option. Be careful--make sure you are choosing the right micro-influencers to advertise your product. You can do it yourself with careful research and organization, or you can choose an micro-influencer marketing company, like Statusphere, that matches your business to the right influencers for you while reaching out to them on your business' behalf.
If You Choose to DIY, Approach Influencers the Right Way
Contacting influencers can be tricky, which is one reason marketing platforms like Statusphere are so helpful; they do the work for you. However, if you decide to manage the influencers you choose on your own, make sure you do it right. You have to recognize that these influencers are normal people. They appreciate the handcrafted messages over impersonal and generic emails. To add to that point, remember that this is their job. They will probably expect some form of compensation, especially if they are more popular. Some micro-influencers may be fine with compensation in the form of products, while others might prefer monetary reward. Be aware of their expectations. For more info on how to pitch emails, check out our blog "Why influencers don't answer your emails."
Starting to use influencers can be a completely new and sometimes difficult venture for your small business, but the rewards are well worth it. If you are having trouble connecting with influencers or just don't have time, try using micro-influencer platforms, like
Statusphere
, that do the work for you.