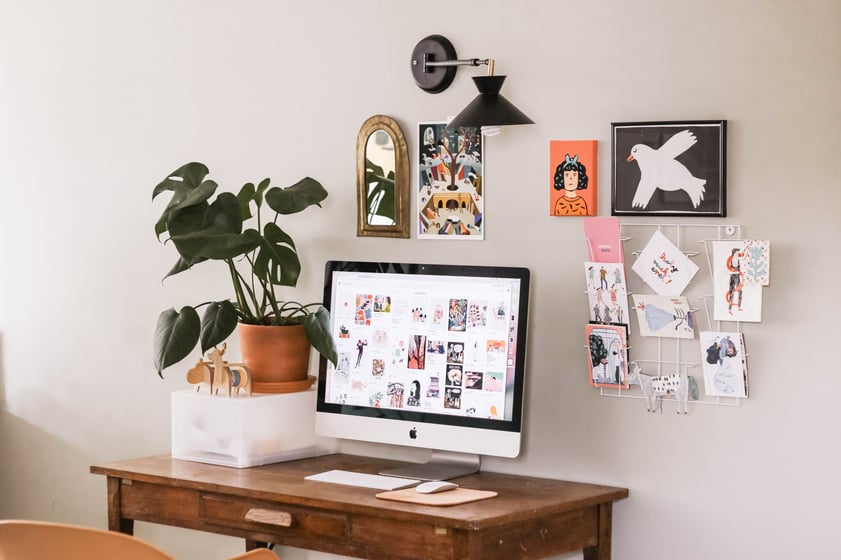 Getting traffic to your website takes a lot of work, so when you manage to get new website visitors you ultimately want them to make a purchase. Unfortunately, 97% of first-time website visitors leave without buying anything. This is why setting up a retargeting campaign in tandem with your other advertising and marketing efforts is crucial. Here's a step-by-step guide on how to set up a retargeting campaign so you can turn new website visitors into returning ones.
Step 1. Define your Retargeting Campaign's Objectives
Doing this will help you define your retargeting audiences, advertising content and calls to action, measure and optimize your campaign, and more. Just because someone visited your website once doesn't mean they're ready to buy. They will likely require multiple touches before they're ready to make a purchase, which is why you may need to run ads targeted at multiple stages of your sales funnel. Some objectives to consider include getting a user to return to your website, getting them to fill out a quiz or other low-funnel offer, getting them to enroll in a free trial, pursuing cart abandonments, and finally, getting them to sign up or make a purchase.
Step 2. Create Your Audience
Maybe you already have a list of emails from leads you would like to retarget. If not, there are multiple ways to build your retargeting audience. Facebook and Google, for example, each allow you to install a tracking pixel on your website in order to track website visitors and the actions they took while on your website. You can use this information they collect to create a Custom Audience based on website visits, page visits, purchases and more.
Step 3. Choose a Platform
There are many ad types and platforms to choose from when it comes to retargeting. From cross-channel retargeting to Google remarketing, the possibilities are endless. If you know your audience is on a specific social media platform, or you're running a campaign on a specific platform already and want to increase conversion, you can set up a retargeting campaign on that platform to get the most engagement.
Here are a few social media platforms to consider:
Facebook
Instagram
TikTok
Google
Keep in mind that the upcoming iOS 14 update may affect your retargeting ads.
Step 4. Create your Ads
Your ad creative and offer will play a big role in your campaign's effectiveness. Think about what type of content your target audience engages with the most, and how your other advertising campaigns perform, to help you determine what kind of ad you should create. Some of the best retargeting ads are engaging, personalized and provide a benefit. Including reviews from real users or influencers is another powerful way to convince your audience to try a new product or service. You can also consider offering free trials and discounts to close sales from those further along in the sales funnel.
Once you have your offer and ad creative together, you can create your ad on the platform you've chosen, add your budget, audience, duration and more.
With your retargeting campaign up and running, you should expect all of your other online marketing campaigns to benefit. Retargeted visitors are up to 70% more likely to convert -- proving that retargeting campaigns make all of your marketing campaigns more effective. If you're setting up an influencer marketing campaign and need help finding influencers and managing the process, or you want to include influencer content in your next retargeting campaign, Statusphere can help. We connect brands with influencers in their niche and manage the entire influencer marketing campaign from start to finish. Contact us today to speak with one of our influencer marketing specialists!