Instagram Influencer Marketing
What Does the iOS 14 Update Mean for Your Facebook and Instagram Marketing Strategy
Apple's iOS 14 update will change how user data is tracked -- here's what this change means for your Facebook and Instagram marketing strategy.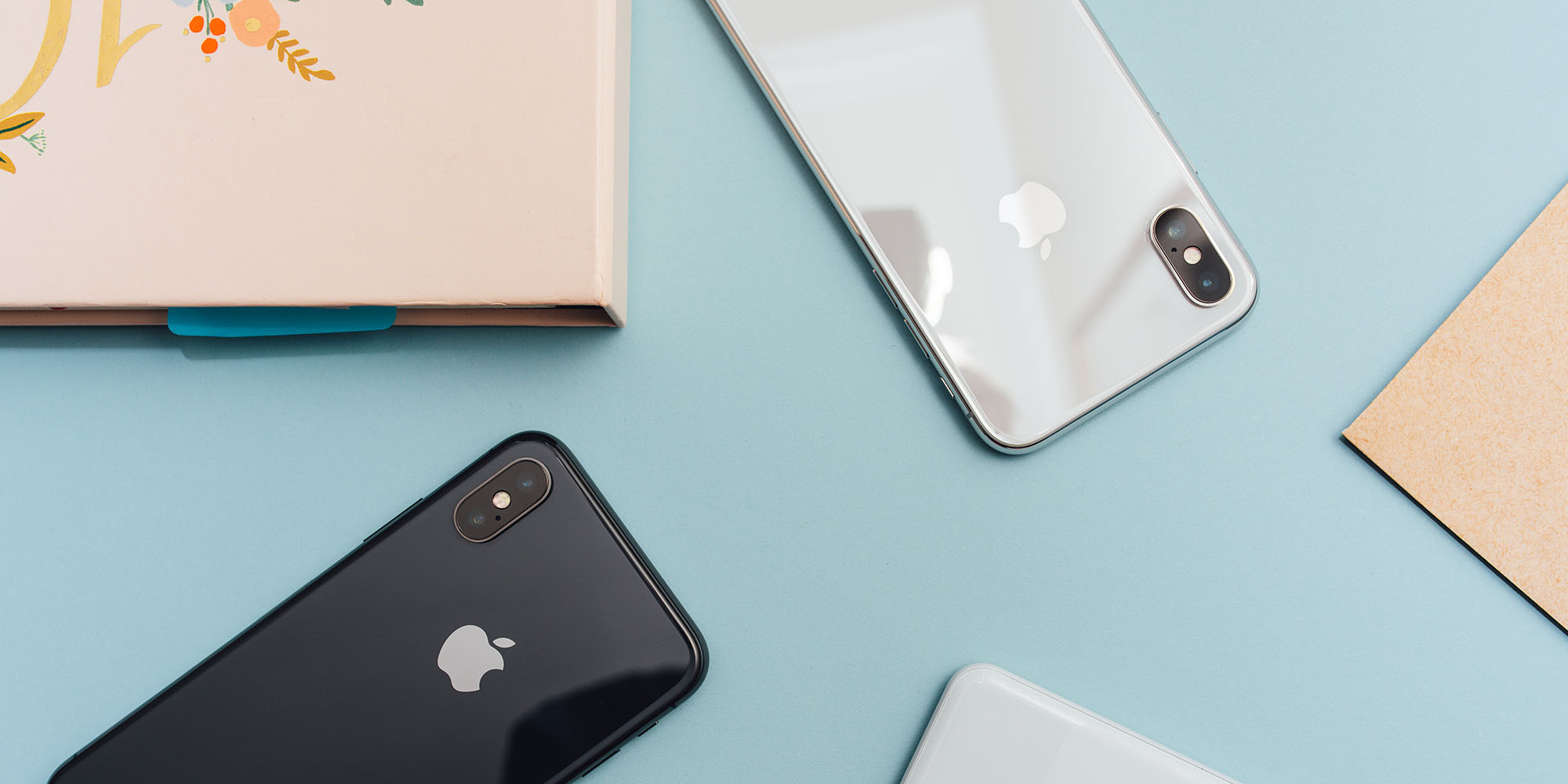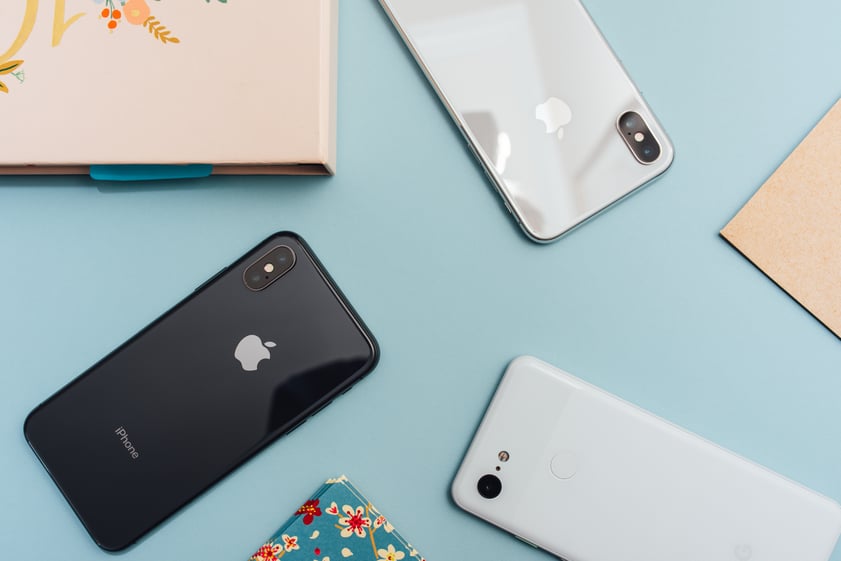 UPDATE: Since this article was written, Apple has released iOS 14.5.1, which rolled out the App Tracking Transparency changes discussed below. This means that, as of May 3, 2021, users will now have control over which apps are allowed to track their activity across third-party apps and websites.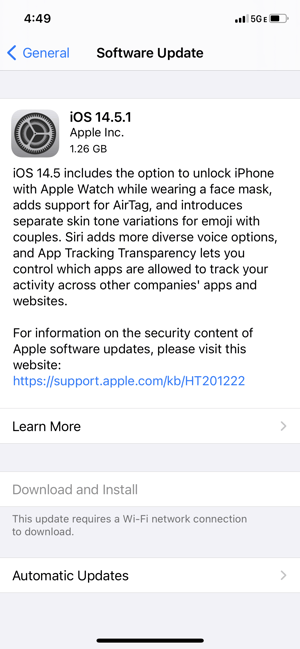 Apple is putting data privacy controls back in the hands of users with the release of its iOS 14 update, garnering praise from many privacy organizations and causing quite a stir among apps and advertisers. The feature at the center of the update is the App Tracking Transparency framework. Its goal is (you guessed it) to bring transparency to data tracking. It accomplishes this in many ways, but one of the most overt is in the way it requires apps to ask users for permission to track their data across third-party apps and websites before tracking can take place.
Starting with the beta versions of iOS 14.5, iPadOS 14.5, and tvOS 14.5 -- the first of which is expected to be released in "early Spring" -- apps will be required to prompt users with the choice to either "Allow Tracking" or "Ask App Not to Track" via an in-app dialog box.
This new in-app privacy prompt is expected to have huge implications on apps' ability to track their user's data and on mobile advertisers' ability to target audiences with personalized ads. Here's what you can expect to change when the update goes live, and how you can keep your Facebook and Instagram marketing strategy effective in spite of Apple's new privacy requirements.
What the update will mean for apps and social platforms
Whereas data tracking was once the default for apps, users will now be made aware of what data is being collected and how, in addition to being prompted with an option to opt-out.
This means that all iOS apps, like Instagram and Facebook, will need to take Apple's more transparent approach to data collection or face extreme consequences. Apps will be required to ask their users for explicit permission to track their data. If the user refuses permission, the app must comply or be removed from the App store.
Without receiving the user's permission, apps won't be allowed to use the user's IDFA (Identifier for Advertisers) – a unique device identifier that Apple assigns to each user's device, and which apps and advertisers use to track data, deliver targeted, customized advertising, and measure that advertising.
Many apps, particularly Facebook, are concerned that this update will diminish their ability to create targeted, personalized advertisements, thereby reducing the effectiveness of their advertiser's placements.
What the update will mean for brands, marketers and advertisers
Data tracking has become a widespread and reliable way for online advertisers to provide targeted advertising to internet users – and Apple's update will be impinging upon that ability in exchange for giving users more control over the way their data is collected. This means that the control and reliability that many online advertisers have grown accustomed to will soon be changing.
Facebook is already letting it's business users know that these changes will impact their advertising efforts. They've even said that the update will hurt small businesses the most.
Once the update goes live, you can expect degraded ad personalization abilities, and delayed and limited performance reporting from Facebook ads. More specifically:
The ability to create personalized ads will be limited due to

weakened targeting options

.
The reporting accuracy of Facebook's tracking pixel will be weakened. Because of opt-outs, tracking events like Leads and Purchases will be under-reported. Facebook says it will use

statistical estimations

to help fill in the blanks.
Ads

may be less optimized

because the pixel isn't getting accurate data, which could have the potential to impact your ad spend.
The size of your retargeting audiences may be diminished.
The size of your app connections, app activity, and

website Custom Audiences

may decrease.

In addition, brands who want to optimize for conversion events that occur on their website will be limited to

8 conversion events

for each domain.
Facebook has released a list of actions you can take to prepare.
How to adapt your social media marketing strategies
Because of the update's implications on targeted ad tracking, mobile ads are expected to lose some of their effectiveness. It may also be more challenging for advertisers to reach their target audience. So, what can brands and advertisers do to adapt?
Many in the industry are expecting low opt-in rates, prompting many apps and advertisers to scramble for solutions. Even Facebook is convinced this update will hurt small businesses, so it would be wise to investigate other forms of targeted, social media marketing that won't be affected by Apple's new privacy update.
Examples of this would include micro-influencer marketing, or "power-middle" influencer marketing, which utilize influencers in your niche to create user generated content and share it with their highly engaged followers – drawing more attention (and sales) to your brand and its products from your target audience.
Only time will tell how big of an impact the iOS 14 update will have on your Facebook and Instagram ad campaigns, but with reach, reporting, targeting and personalization at stake, now is the perfect time to create a social media marketing strategy that the iOS 14 update can't touch. If you're curious about how your brand can leverage influencer marketing to create personalized marketing for your target audience, in spite of Apple's new privacy update, contact Statusphere to speak with one of our influencer marketing specialists today.
Last edited May 19, 2021.